Photo credit: E!Online
A boy and girl being a best friend and close friend is not a bad idea. But Katharine and David have the funny way of showing their friendship. The rumored couple Katharine McPhee and David Foster found kissing on Thursday, November 30, 2017.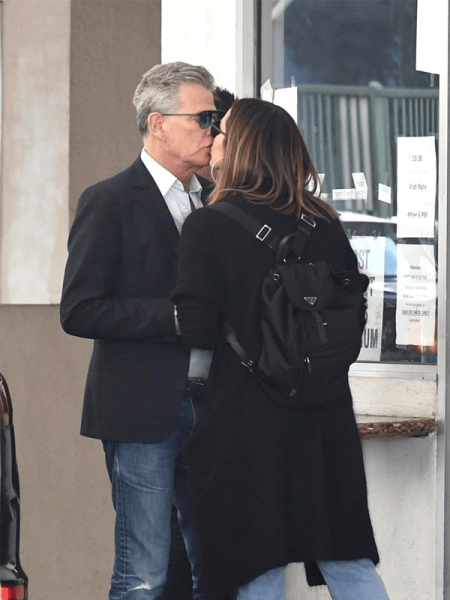 Photo credit: etonline
Katharine wore a casual long black coat, high waist jeans pant and a pair of black boots, while Foster was spotted in a jeans and sports coat. Both were in goggles.
It is for the very first time McPhee and Foster were photographed fixturing lips. This duo has been rumored to be dating each other since May. In the December Issue of Health Magazine, McPhee insisted they were friends only.
The couples have been coming to the light of public, who have yet to make the public announcement about their relationship. When Kat says something about David, her face glows up, as said by US Weekly. She's seen really happy talking about him. They look sweet together too.
There is more to expect PDA in future. "They aren't suppressing it anymore", according to Insider. They aren't too official and public. The source adds, "David is really sparkling and charming. Though there is a distinct age difference, they really look cute together.
These couples have been in light before Katharine McPhee and David Foster found kissing. The dating rumors have been out in public after they were seen getting cozy in Malibu.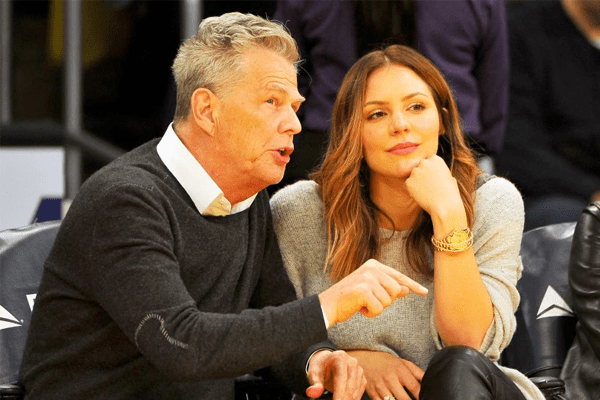 Photo Credit: US Weekly
They are just enjoying and having fun, but they have a great romantic chemistry and can get connected organically on so many levels.
In a recent interview, McPhee said that she is single and didn't confirm the rumors about her relationship with Foster. She said, "We are a very close friend. I am really really fond of this man and is an incredible person", she added.
Is it a fling or what? But their fans and followers must be aware of fact that Katharine McPhee and David Foster found kissing.
Katharine McPhee and David Foster Welcomed Their First Kid In 2021
The 16 times Grammy Award winner, David Foster, and his beautiful beau were not just flung as they exchanged their vows on June 28, 2019, at the Church of Saint Yeghiche of West London.
Moreover, the Foster couple became parents to their first child, a son on February 24, 2021. Moreover, their representative reportedly confirmed the arrival of the healthy baby boy and assured their well being as well.
View this post on Instagram
According to People, the music couple were spotted in Montecito, California having lunch and shopping for baby in October 2020. The new life the sixth for David Foster who also fathers his daughters, Sara, Erin and Jordan, Allison, and Amy from his previous relationships.
Hints regarding David Foster's wife, Kathatine McPhee's pregancy and later the gender of their babies were all over her Instagram. The entire Foster family excitedly welcomed their heir and is looking forward to raise him into a awesome man.
Hence, many many congratulations to the new parents.
Don't Miss To Follow SuperbHub For More Updates On Celebrity Entertainment, Biography, and News.