Among a group of friends, chances are that at least one of them enjoys anime or Kpop. And if you ask these friends about Korean drama, you have successfully grabbed their attention. Like everyone, these too have many idols, but in the top 5 of their list, one name will be shared, Lee Seung-gi.
A singer, actor, and a host, Lee Seung-gi has earned the title of "Triple Threat" entertainer. With such popularity, fans have always wondered whether he has dated anyone, and they got an answer. Lee Seung-gi's girlfriend was none other than Girls' Generation's Im Yoon-ah, also called Im Yoona.
Even after such a long time, fans are wondering whether the two are still together. If you are looking for the answer, make sure to read till the end to find out.
Started Dating In 2013
For the two secretive yet perfect people that Seung and Yoona are, no one could have been better for each other. Rumors of Yoona, being Lee Seung-gi's girlfriend, started emerging in 2013 when they were seen together on several occasions. Back when Seung hosted "Strong Heart," he mentioned that Yoona was his ideal type.
After returning from his trip to Japan, Seung was spotted picking up Yoona and heading for what seemed like an hour-long date. When Yoona was dropped off, she was seen with a shopping bag containing a gift from Japan given to her by Seung-gi. These were all just speculations, however, and having seen them multiple times during October and November further added to the rumors.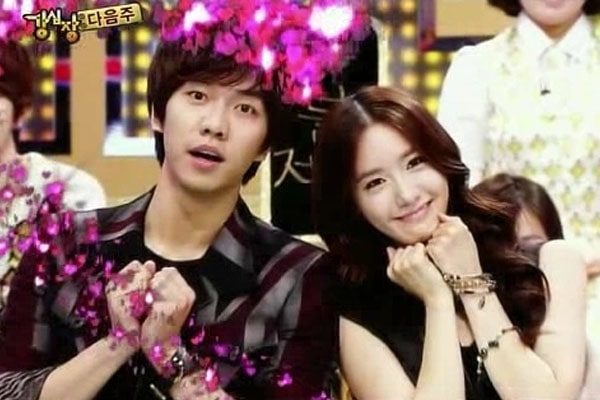 Lee Seung-gi and Yoona were speculated to be dating since 2013. Image Source: Pinterest.
On January 1st, 2014,  the rumors were confirmed to be true, but the exact date of when they started dating was not revealed. Since the two were spotted together since the beginning of October, it has led many to believe that the two started dating sometime in September 2013.
Break Up And Reason
During the duo's time together, many fans were cheering for the two. Both Seung-gi and Yoona looked good together, and no one expected a breakup.
On August 13th, 2015, Star News, reported that Yoona was no longer Lee Seung-gi's girlfriend. The couple had already been dating for a year and nine months. And it had been a year and seven since they had announced it. Sadly, like most causes for celebrity breakups, the break up was because of the two stars' busy schedules.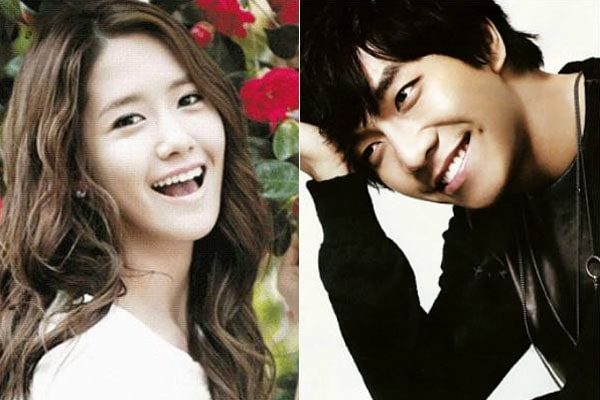 Seung-gi and Yoona's break up was caused due to their busy schedules. Image Source: Pinterest.
Despite looking great and adorable together, the couple could not overcome these problems but remain good friends nonetheless. Fans hope that both Seung and Yoona find their partner soon and wish them both a fantastic future, both in their career and love life.
Rumored Dates
While Yoona may have been the first person he dated, there have been rumors of who Lee Seung-gi's girlfriend might be. One of the rumored girlfriends was none other than Suzy Bae. The singer was rumored to be dating Seung a while after separating from Min-ho Lee in 2017.
But these rumors were later declared to be fake and are just close friends. Currently, no one is Lee Seung-gi's partner, but maybe soon, we might get hints of whether he is dating someone.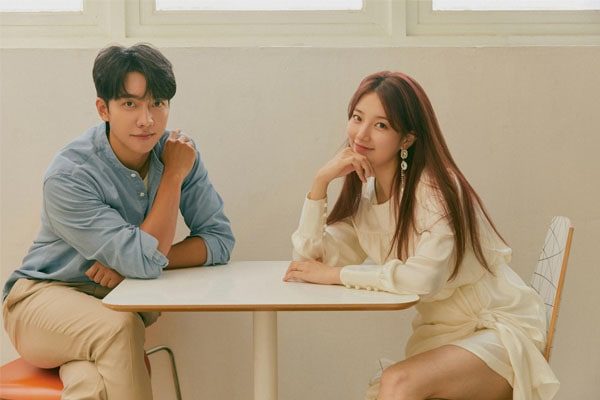 There were rumors of Lee Seung-gi dating Suzy Bae. Image Credits: Lee Seunghee.
Yoona, on the other hand, has been rumored to be dating many stars, which were all later proven to be false. The targets of these rumors include EXO's Sehun, 2PM's Taecyeon, BTS's V, and also actor Ji Chang Wook. Despite the rumors, both Seung and Yoona are single and focused on their careers.
Don't Forget To Follow  SuperbHub For More Updates On Celebrity Entertainment, News, And Biography.