Picture Credit:Times of India

After Priyanka Chopra, Manushi Chhillar wins the Miss World 2017 Crown.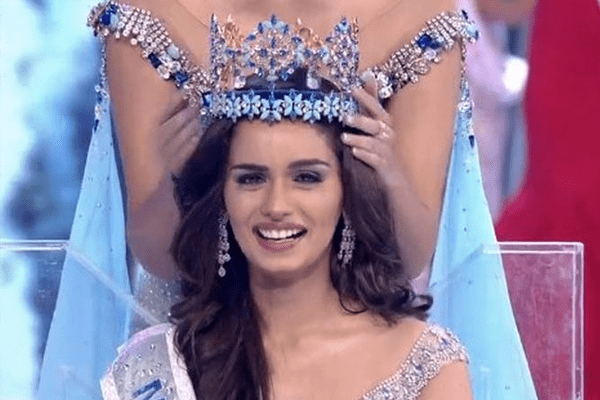 Picture credit: rediff.com 

This year Miss World, 67th edition of Miss World pageant was held in Sanya, a city in China. Out of 118 participants, a 20-year-old medical student from Haryana India could walk away with the crown.  
 
In the top 5 question answer round, Manushi gave a heart touching answer which is one of the reasons that Manushi Chhillar wins the Miss World 2017 Crown. Here is what she said.  
 
Which profession deserves the highest salary and why?  
  
She replied "Since I am quite close to my mother in comparison, I think that she deserves the topmost respect and talking about the salary I don't think it's only about money but I feel it's love and respect that you give to another person and my mum has always been the biggest source of inspiration in my life and all mothers sacrifice so much for their kids."  
  
In her conclusion, she added, "Mother is the profession that deserves the highest salary, the highest respect, and love."  
  
This must have brought tears of happiness in her mom's eyes.  
 
This is the 6th Miss World title taken by India. With Manushi winning the Miss World pageant, India now has the most number of Miss World Crowns.  
   
The first runner-up and 2nd runner-up were:  
  
  1st runner-up – Andrea Meza, Mexico  
  
  2nd runner-up – Stephanie Hill, England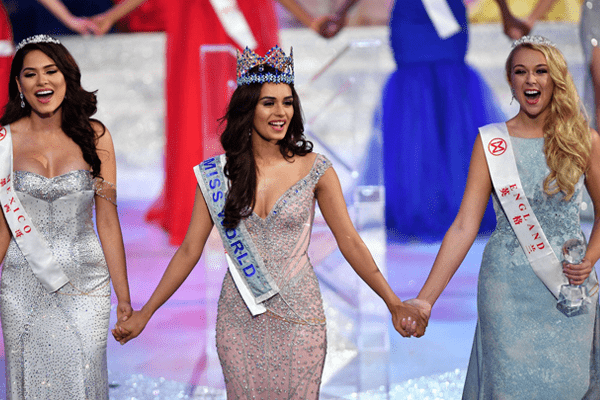 Photo Credit:World Fashion Channel
Both of her father and mother are in the medical field. That must be one reason she joined medical science to help humanity.  
  
Manushi is a trained Kuchipudi dancer. She has also attended the national school of drama.  
 
Soon after winning the crown she said in an interview ,"I don't know it's like a mixture of emotions because I don't know words right now. I am really happy and the first thing I saw was my parents are there in the crowd. I am so happy that I made everyone so proud."  
  
She added "Miss World has been my childhood biggest dream but of course when I came here it was very uncertain but I am so happy that it happened.  
  
Further, she said "I know this year it's gonna be my life's biggest adventure. I am gonna be traveling around the world and I know I am going to learn so much out of it. And I am really glad that I will be able to take my beauty with the purpose to another level and also help people around the world."
Well, India must be really happy and proud as Manushi Chhillar wins the Miss World 2017 Crown. With winning comes the responsiility and Manushi is all set for it!