There's a rumor spreading in the air about Hayley Atwell being a lesbian after breaking up with many boyfriends. To be precise, Hayley has broken up with 4 boyfriends, and only she knows with how many more she has ended her relationship with.
The British and American actress, Hayley, is widely famous for the portrayal of the character Peggy Carter in the various movies and  TV series set in the Marvel Cinematic Universe. Let's have an in-depth look at whether Hayley Atwell is Lesbian or not.
Boyfriends and Relationship
Throughout the career, the 36-year-old actress, Hayley made a couple of boyfriends. But for some reasons, none of her relationships could last very long. Known and broken up boyfriends of her are 4, maybe the numbers are even greater in her list.
Hayley Atwell and Gabriel Bisset-Smith
During Hayley's college days at the Guildhall School Of Music and Drama, she was in a relationship with a TV writer from London, Gabriel Bisset-Smith. The relationship of Hayley Atwell and her former boyfriend Gabriel didn't even last a year.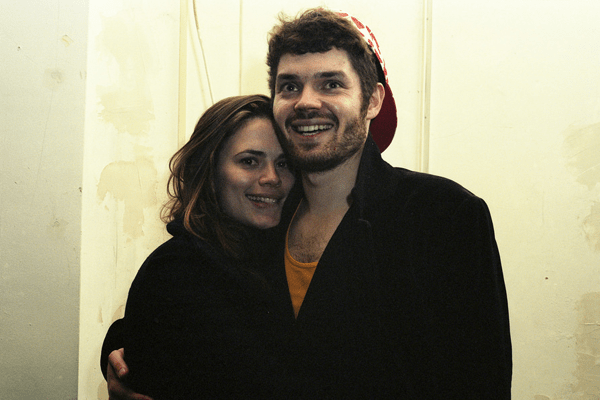 Hayley Atwell with her former boyfriend Gabriel Bisset-Smith.
Photo Source: eCelebrity Facts.
Hayley Atwell and Paul Wilson
Paul is a famous Scottish bassist for the band "Snow Patrol". The details about how and where they met one another are still undisclosed.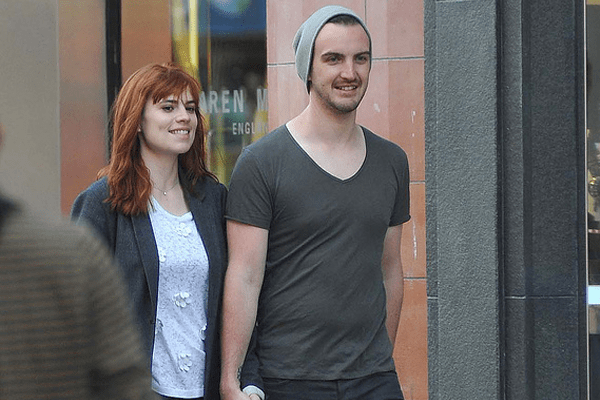 Hayley Atwell and former boyfriend Paul Wilson.
Photo Source: Entertainment Ie.
The pair only dated for one year. The relationship between Hayley Atwell and her former boyfriend Paul Wilson started in 2012 and ended in 2013.
Hayley Atwell and Stephen Merchant
It was rumored that Hayley was in a relationship with Stephen Merchant. Stephan is the co-creator of the famous British sitcom "The Office".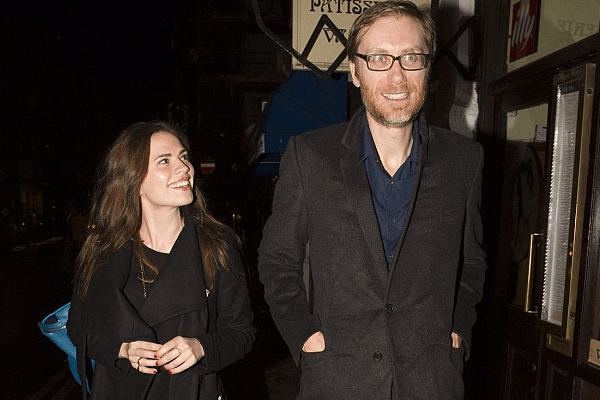 Hayley Atwell with rumored boyfriend Stephen Merchant.
Photo Source: Daily Mail.
Hayley and her rumored boyfriend Stephen were photographed together while exiting out of the Crouchonight club. It was the very next morning that the news about the pair dating started to spread.
Hayley Atwell and Evan Jones
During 2014, the actress started dating a model/musician Evan Jones. The guy was 9 years younger than Hayley, but age really didn't matter, did it?
The couple was seen together in many events. The news of their break up was concealed for some time but because of some personal complications, they parted ways in 2015.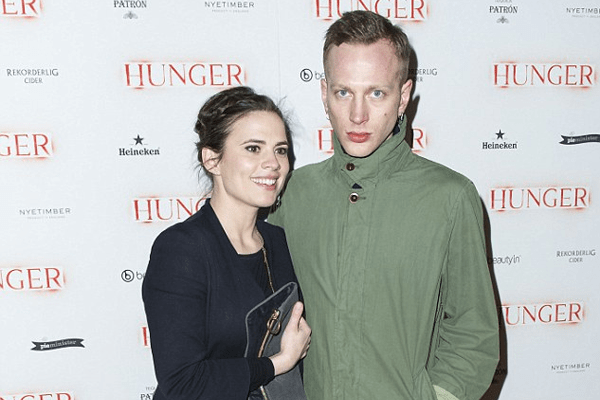 Hayley Atwell and former boyfriend Evan Jones.
Photo Courtesy: Daily Mail.
After being on and off with a number of boyfriends, people started speculating that the American/British actress is a lesbian.
But People Magazine posted a news stating that Hayley is looking forward to settling down with her new boyfriend, who is a doctor. Maybe that news will put some water over the rumor of Haley Atwell being a lesbian.
For more News and Entertainment follow SuperbHub.