Daughter of the famous Tom Selleck, Hannah Margaret Selleck has got no boyfriend and is yet to be in a relationship. Hannah is an equestrian. She has a bonding relationship with her horses and also her father Tom Selleck. 
Many know Tom Selleck for one of his iconic characters as Dr. Richard Burke from FRIENDS. But what many don't know is that Tom and his daughter Hannah has a country taste and runs a side business of breeding horses.
Since both of Hannah's parents, Tom and Jillie Joan Mack are huge stars, everyone would have expected her to follow the same path. Rather than that, she shunned the Hollywood by choosing a career to be an equestrian.
No boyfriend, good relationship with Horses
Tom Selleck's daughter Hannah has got more passion for horses than a boyfriend, maybe that is why she is still single.
Hannah Selleck has got more passion for horses than boyfriends or relationship.
Photo Source: Hollywood Reporter.
After the birth of Hannah, her family moved to a ranch house in  Thousand Oaks-Westlake Village, California from Hollywood. The ranch covers a 20-acre avocado farm and 65-acres of land with a horse corral.
It is no surprise that Hannah got interested in horse riding from her very early age. It made a great impact on young Hannah and birthed a passionate interest for horses.
Plus also her parents supported her. The 29-year-old showed no interest in the glamorous Hollywood but has made a fine career for herself as a world-class equestrian.
The equestrian Hanna said that she loved being around the 4-legged animal, take care of them and ride them.
And as Hannah progressed in the sport, she fell in love with the competition itself.
Throughout her career as an equestrian, Hannah has taken part in a number of competitions and won it. Here's a list representing some of Hanna's feats:
---
Silver Team Medal at Prix de States.
Equitation Championship at Capitol Challenge
Blenheim Summer Classic II Grand Prix
Blenheim Summer Classic 1.35 Classic


---
Relationship with father Tom Selleck
Hannah is also close to her father, Tom. Like mentioned above, the father-daughter duo has a side business of breeding horses.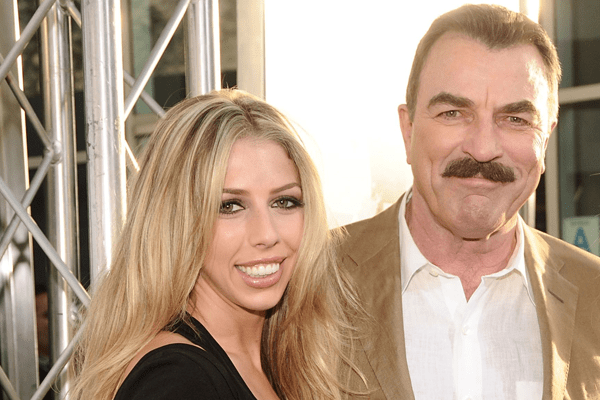 Hannah Margaret Selleck has a nice relationship with her father Tom Selleck. Image Source: Country Living Magazine.
When the young Hannah showed great interest in horses, her father Tom didn't lose a single moment to encourage her to pursue her passion for it.
In an interview with People in 2012, Tom said that he quit the Magnum to have a family. So just by that, we can presume how much passionate Tomis regarding his family and daughter Hannah.
For more News and Entertainment follow SuperbHub.