Canadian actor Brendan Fraser and his ex-wife Afton Smith welcomed their new baby  Griffin Arthur on September 17, 2002, Griffin is the first son of Fraser with his ex-wife, Afton. The pair were over the moon with the arrival of their first son.
Griffin Arthur Diagnosed With Autism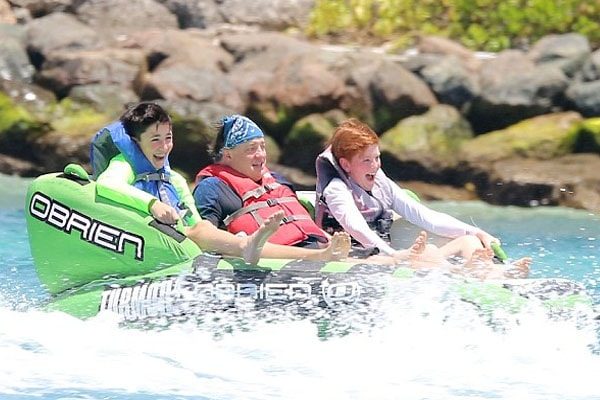 Brendan James Fraser's two sons. Image Source:- daily mail
Brendan revealed that his eldest son Griffin is on the autism spectrum during Barbados vacation. Griffin often has to deal with the problems with thinking, feeling, language and the ability to relate to others. Griffin says "people don't put themselves first so much around him.
Brendan's son Griffin was diagnosed with autism from his childhood. Brendan Fraser says, his son needs extra love in the world, and he gets it.
Griffin has a very good connection with his brothers. It is known that ever since the small one was always the spokesperson and the other was the enforcer. Griffin says "people don't put themselves first so much around him."
Screen Actors Guild Award Winner-Brendan Fraser
Brendan James Fraser who is well known for his performance in 'The Mummy Trilogy', was born on 1968, December 3, in Indianapolis, USA. James father Peter Fraser was a former Canadian foreign officer whereas his mother Carol Mary Genereux was a sales counselor.
Brendan attended Upper Canada College afterward, he graduated from Seattle's College of the Arts in 1990. James is also known for his acting skills in movies like:- 'The Scout', 'Inkheart', 'Encino Man', and 'George of the Jungle'.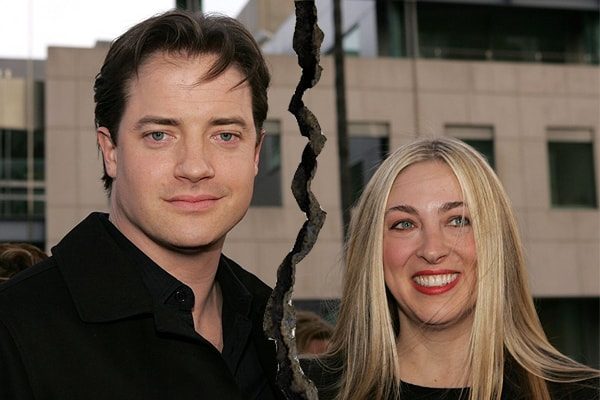 Brendan James Fraser with his ex-wife Afton Smith. Image Source:-Pinterest
Fraser Brendan has been married to actress Afton Smith since 1998, September 27. The pair had three children together  Griffin Arthur, Holden Fletcher, and Leland Francis. After years of togetherness, Fraser and Afton ended their relationship in December 2007.
James Fraser is blessed with three siblings, brothers Kevin, Regan, and Sean. Fraser also seems to be active in social pages. He often posts his pictures along with his sons on Instagram.
Follow SuperbHub for more News and Entertainment.