The American Golfer, Cristie Kerr is the wife of a professional businessman, Erik Stevens. Cristie and Eric are blissfully living their married life along with their two sons Mason Stevens and Griffin Stevens. Although Cristie's both sons are born through Surrogacy, the couple has enormous affection for their both children.
The Top American Golfer of 200o's on LPGA tour, Cristie's net worth of $15 million. Cristie Kerr has a successful career as Golfer where she became 16 times, LPGA Winner and two times major Champion.
Relationship and Married life
The 41 years old, Cristie Kerr is married to an American businessman Eric Stevens on 9 December 2006. The couple was dating for some time before tying the knot.
Cristie and Stevens are spotted at different events and parties together before and after the wedding. Currently, the couple is residing in Scottsdale, Arizona with their adorable sons Mason Stevens and Griffin Stevens.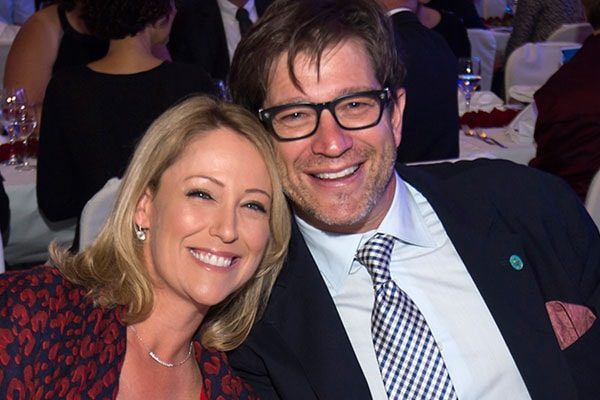 American Golfer Cristie Kerr Spotted with her husband Eric Stevens at a party. Image Source: Zimbio
The Hottest Golfer, Cristie Kerr had an endometrial disability due to which she couldn't produce a baby. This gave some hard times to the couple, but they figured out a way.
Family And Kids
The couple, Cristie and Stevens were dragged down, when doctors informed them regarding Cristie's endometrial disability. They were completely devasted after four years of trying and failing to have kids. The doctors suggested them the only way of having a child is adoption or surrogacy. However, the couple felt their life-changing moment when they welcomed their first son Mason Kerr Stevens on 8 December 2013 via Gestational Surrogacy.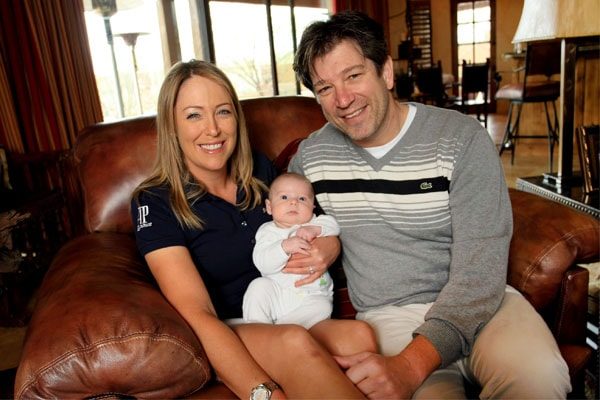 Cristie Kerr and husband Eric Stevens welcome their first son Mason Kerr Stevens. Image Source: golfweek
The son, Mason Kerr got enormous love from his parents maybe because of the struggle they had to have him. The happy mother, Cristie named her child as a little miracle that ever happened to her. The couple felt a positive change in their life after Cristie's motherhood.
Although it is very tough to be a professional golfer, loving wife, and a caring mother at the same moment. But Cristie never hesitates of being one and enjoys every moment of her parenthood.
Moreover, the couple was blessed with the second son Griffin Stevens on 28 August 2008 by the same process as their first son, Surrogacy. The mother of two, Cristie shared the photo of Griffin over her Instagram profile. No doubt, Cristie is overjoyed by her married life along with her two sons.
Help For Breast Cancer Patients
Cristie Kerr is also engaged in a foundation where the funds are raised to help Breast Cancer patients. Cristie Kerr's Mother Linda Kerr was diagnosed with Breast cancer in 2003 which made her involvement towards helping cancer patients. Cristie has raised almost $4 Million through her foundation Birdies For Breast Cancer. Her great contribution towards making a cancer-free world is praiseworthy and unforgettable.
SuperbHub for News And Entertainment.