Picture credit: Today show
The actresses were all in black in  Golden Globe 2018 in protest of the sexual assault that has been exposed at the heart of Hollywood.
Previously it was known that small group of actresses are wearing black, but almost every actress who is nominated for awards as well as presenting the Golden Globes were seen in a black dress. Actresses like Jessica Chastain, Meryl Streep and Emma Stone were on black as rumored previously.
Black Theme was planned beforehand
 People reported, "All the actress attending the Globes are wearing black gowns as a means of protest."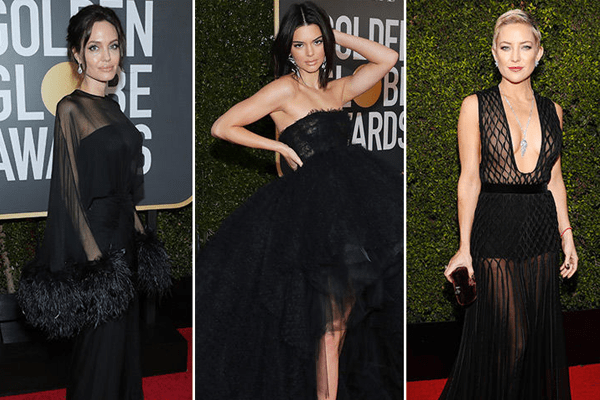 Picture credit: Tmz
And So did the men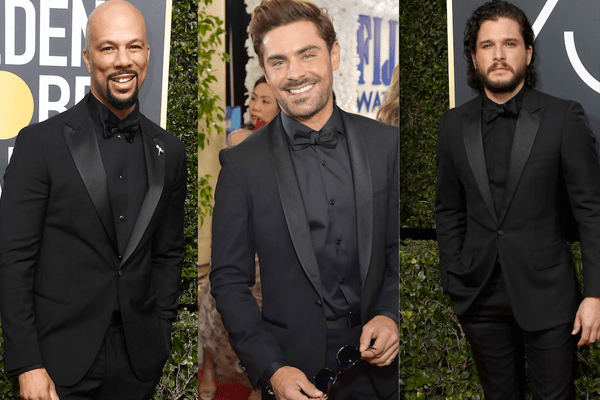 Picture credit: HelloGiggles
One of the famous fashion publicists mentioned Hollywood Reporter: "Every gown request so far is for black."
New York-based stylist Michael Fisher, who has an order of dressing nominees Hugh Jackman and Sam Rockwell, reported actors will too wear black "in solidarity".
"Everyone has been asking me.. Yes, the men will also support women's solidarity moment wearing-all-black to protest ongoing sexual harassment."
Urbinanti shared a post to Instagram writing, "At least ALL MY GUYS will be flaunting in black. And this may not be the right decision to choose to be the unique man out here… just sayin…"
Golden Globe 2018
Most of the actors and actresses were seen in black gowns and suit.
Some of them addressed the sexual harassment. Here's what that has to say:
Amber Tamblyn, the speaker in support of Time's Up initiative said, "Tonight, is just an experiment of  Time's Up movement rejecting colourful gowns for black ones on the biggest, award Golden Globes" Tonight is not a griefing. It's an awakening."
Bella Thorne confessed that she was sexually accused at the age of 14. She shared her molestation on Instagram and thanked Time's moment.

Amanda de Cadenet said, "This is a beautiful message of unity to the world,  'Time is now up. Women are ready for a change. All of us are on board for this.'