Gloria Riviera is married to Jim Sciutto since 27th October 2006. Besides, Gloria Riviera is a mother of three kids; Tristan Sciutto, Caden Sciutto, and Sinclair Sciutto. Riviera and her partner reside in Washington D.C. managing busy career and raising their young kids.
Jim Sciutto, Gloria Riviera's husband, is presently serving as a chief national security correspondent for CNN. Before working in CNN, Sciutto used to work as a senior foreign correspondent for ABC News. He has proven himself as the best dad for which he got a name "The Hot Dad" from Washingtonian.
Gloria Riviera's married life
The television reporter Gloria Riviera tied her knot with fellow reporter Jim Sciutto in October 2006. Their marriage ceremony was held at the Roman Catholic Church of St. Ignatius Loyola in New York. The couple pronounced each other as husband and wife before Pastor Rev. Mark C. Hallinan.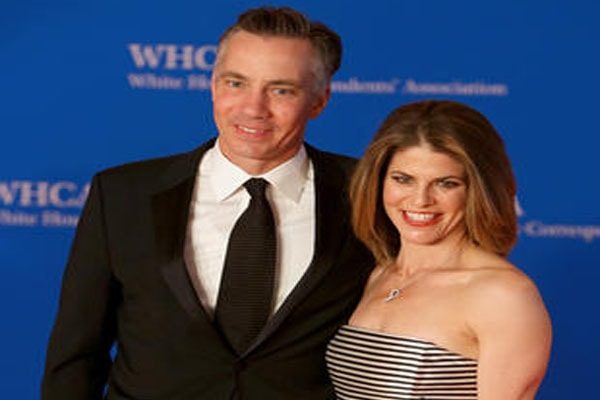 Gloria Riviera and Jim Sciutto have been married over decade.
Image Credit: Zimbio
The successful marital life of Gloria Riviera and Jim Sciutto has blessed them with three sweet kids; two sons and a daughter. During Sciutto's family's interview with Washingtonian in 2014, their son Tristan was six whereas Caden was four. The pair welcomed their third child and first daughter, Sinclair on 20th July 2015.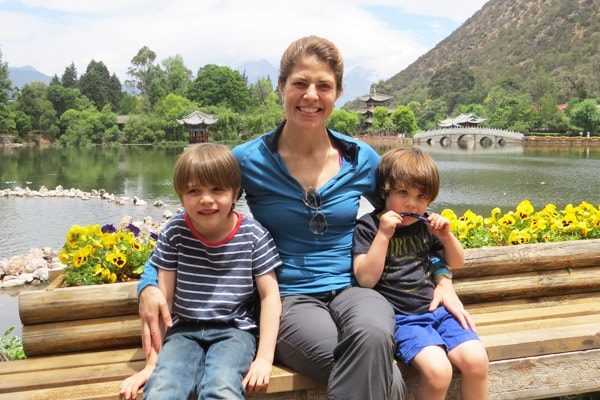 Gloria Riviera's sons enjoyed their vacation with their mother in Lijiang.
Image Credit: Demers Gone Global
Despite a busy schedule, both of the TV personality gives their enough time for their kids. They keep on going for vacations in various tourist destinations together whenever they are free.
Gloria Riviera's husband delivered their second Son
When Sciutto was at his home in London with his wife Gloria, she got a labor pain. Sciutto had no time to wait for medical assistance. So, Sciutto became a gynecologist of his wife and did delivery of his son on his own. He took the help of an operator and welcomed his baby to this world following the steps on the phone.
It is undoubtedly a heavenly experience to invite your child to this world and be the first one to see and hold him in your hand. That luckiest dad is Jim Sciutto. He delivered his second son, Caden Sciutto on his own.
Visit SuperbHub for other Celebrity Entertainment.