Bikini Model Natasha Oakley and her Boyfriend Gilles Souteyrand have been causing quite a stir on the Internet following their relationship. Tash never sets back to flaunt her gorgeous body and her boyfriend Gilles London's most sought trainer helps her stay in shape.
Natasha Oakley's boyfriend Souteyrand initially started his career as a successful international model and is now the most-demand personal trainers and celebrity coaches. At 40 Gilles looks much riped and fitter, his lean and muscular physique can confuse people to determine his age. Gilles fitness guide Body by Gilles was created after he started receiving questions about his fitness routine and wheater someone could reach their goals.
Also Read: Gilles Souteyrand Net Worth
Gilles Souteyrand's Fitness Trick
While many of Gilles' admirers may think that he had spent hours on the gym and achieved his body through an endless workout. Gilles but stands at a notion that the key to a successful workout is keeping it under 30 minutes.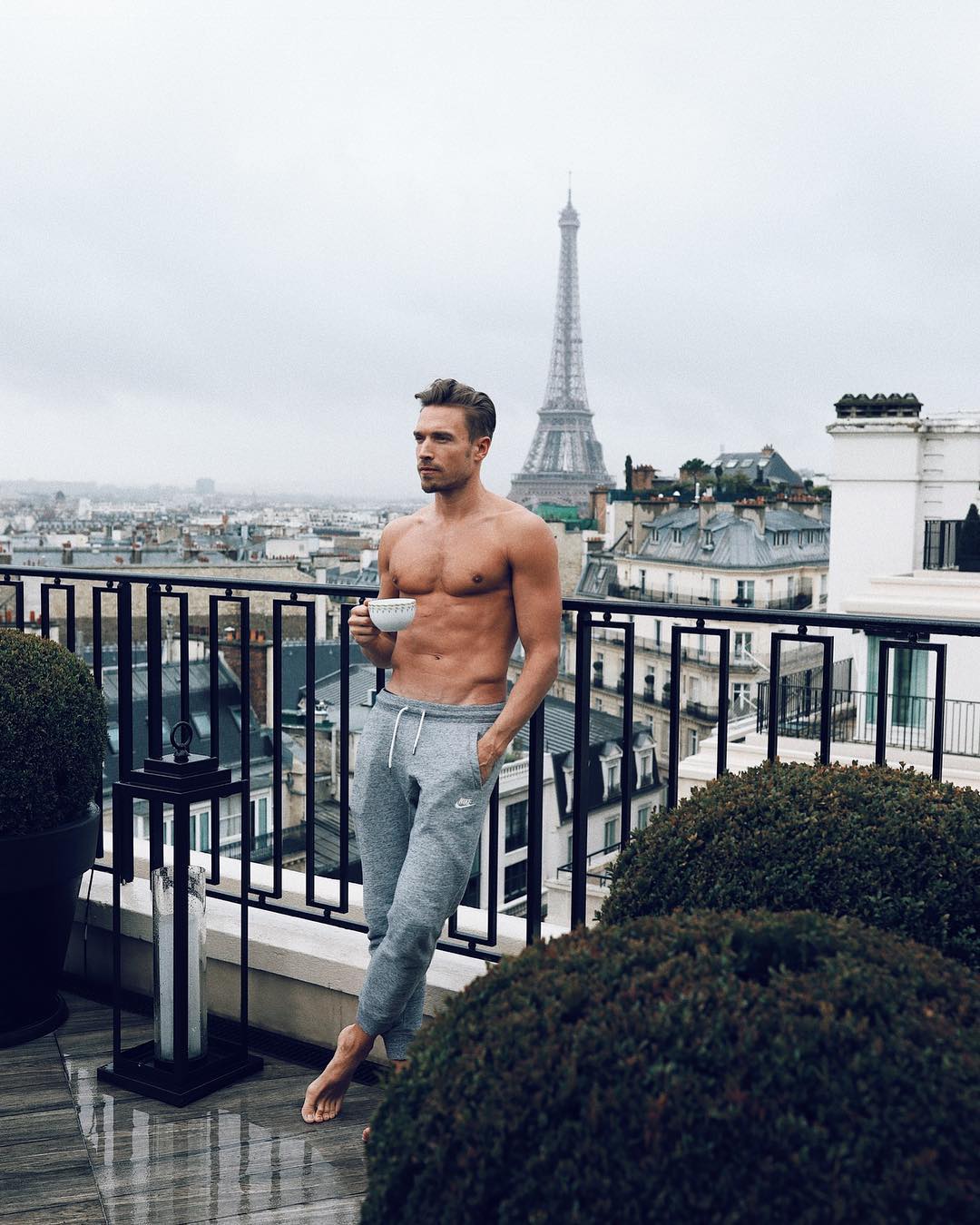 Natasha Oakley's Boyfriend Gilles Souteyrand in Paris. 
Image Source: Instagram/Gilles
Workouts of Gilles are based on exercises which uses body weight rather than heavy gym equipment. Gilles decided to create an online platform to help people around the globe to achieve their goals. Having classified into four major elements Body by Gilles is based on:
Personal Training: Gilles provides personal training to his Clients in London on a daily basis. A scheduled session is held daily where Gilles personally works out with his clients giving them proper guidance. Gilles also travels internationally for selective VIP clients on request.
 Classes: Gilles runs the Body by Gilles class in London on Tuesday and Thursday nights at 6:30 pm. The classes are run in partnership with Method Movement.
Bespoke Programs: Gilles also provides motivational programs to help uplift his client's physiology and help them to boost their levels and goals. The bespoke program is held accordingly as per the clients need.
12 Week Transformation Guide: Gilles specializes in the 12-week male and female workout guides which is developed with a guarantee to transform any kinds of body. The men's guide is based on Gilles personal fitness routine while the women's guide is inspired by his girlfriend Natasha Oakley's personal routine.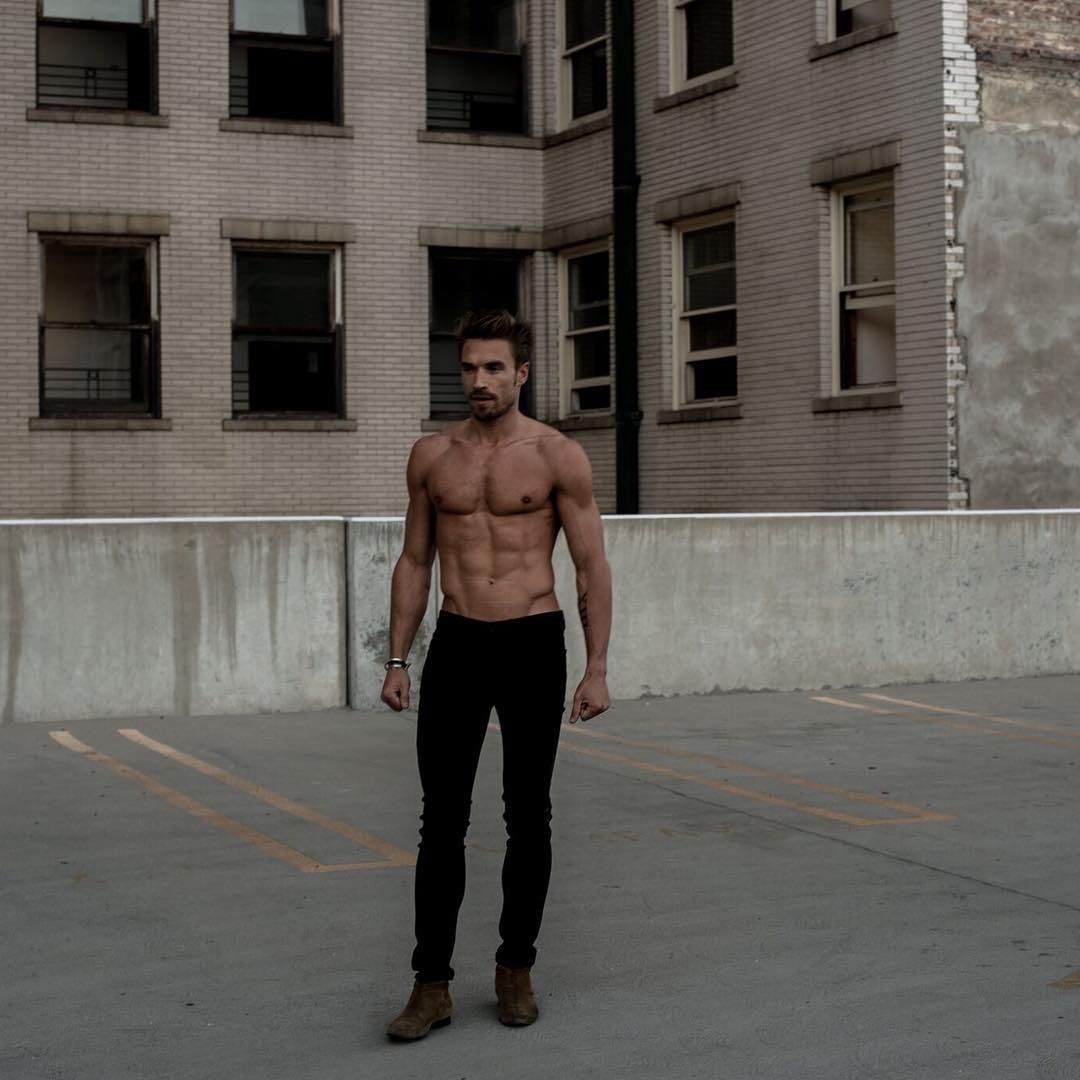 Gilles Souteyrand's Fitness guide Body by Gilles. 
Image Source: Instagram/Gilles 
Also Read: Natasha Oakley Net Worth    
Gilles Souteyrand's Typical Diet 
Gilles spends a lot of time traveling and often spends months in countries like Italy and he loves Italian food. Gilles has a simple thinking that one should eat with their brain and not with their eyes.
He normally eats a bowl of pasta for lunch and has a smaller dinner. Gilles goes with chicken salad or fish and vegetables and encourages to eat fresh with a high amount of essential vitamins and minerals.
Gilles drinks a pint of warm squeezed lemon juice every morning and recommends everyone to do it.
Breakfast: Poached eggs, rye bread, walnuts, and avocado
Lunch: Chicken Breast, green salad, goat cheese, beetroot, and spinach
Dinner: Sweet potato, wild rice, fish and a green salad.
For More Celebrity News and Entertainment: SuperbHub.