The 28-year old Georgina Leigh Cantwell is dating no one and staying happily single at the moment. Though she has already had her fair share of relationship with her 23-year old ex-boyfriend Jackson Blyton.
The pair of Georgina Leigh Cantwell and her ex-boyfriend Jackson Blyton met on the UK's hit reality TV show Big Brother. The relationship of these two was notoriously turbulent inside the house of Big Brother.
Georgia is a reality star who first was in the E4 series Taking New York and then later was featured in the 17th Series of "Big Brother UK". Whereas Jackson is a Britain based model who was notably featured in a Calvin Klein campaign with pop singer Rita Ora.
Georgina Leigh Cantwell's Boyfriend, and Affairs
Georgina Leigh Cantwell and ex-boyfriend Jackson Blyton started their relationship in July 2006. Only after the 2 months of their affair, on the month of September 2016, the pair got engaged.
During his exit interview, Jackson said that he wanted to treat Georgia like how every other lad has not treated her. He wanted to make sure that she was treated like the beautiful person he sees in her and that is the only plan he has got after the show.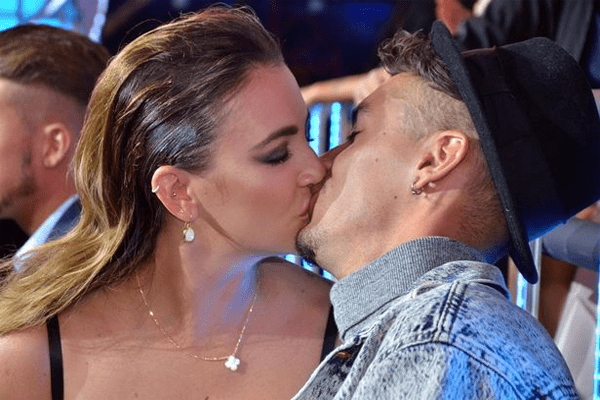 Georgina Leigh Cantwell and her ex-boyfriend Jackson Blyton during their time together in "Big Brother". Image Source: Mirror.
Some thought that the pair were just another doomed reality TV engagement and unfortunately they got it very accurate. The lovebird, Georgia, and Jackson decided to part their ways and called off their engagement on December 2016.
After their break up, Jackon deleted all the pictures of his and Georgia being together in the social media.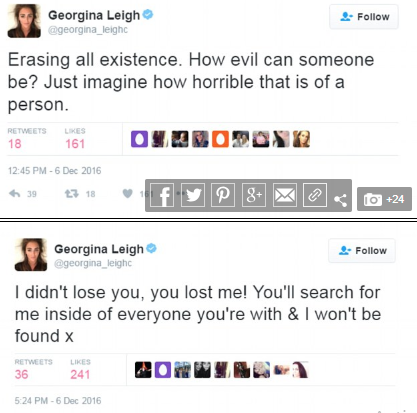 After knowing that Jackson had deleted all their pictures of being together Georgia didn't take any time to express her rage via Twitter.
The main reason for the couple to break up was that Jackson got back with his ex-girlfriend Maille Doyle.
Georgina Leigh Cantwell who loves to stay in the media limelight hasn't disclosed any of her relationships before Jackson Blyton. But she keeps posting pictures of her other guy friends frequently.
Also Read: Jackson Blyton's girlfriend after breaking up with Georgina Leigh Cantwell. 
For more News and Entertainment follow SuperbHub.