For those who do not know who Jacob Anderson is, it would be exciting to find out that he is Grey Worm from the hit HBO show, Game of Thrones. Jacob Anderson's professional life is going very well for his exceptional role in GOT and so is her personal life. Jacob Anderson is known to be in a relationship with girlfriend, Aisling Loftus, and shares that the relationship is going pretty well. Let us get into the details of his ongoing relationship status!
Who is Jacob Anderson dating?
Jacob Anderson is known to be in a relationship with his girlfriend, Aisling Loftus. Loftus is known best for her role in the show, War, and Peace. It is known that the couple has been in a relationship for 5 long years.
Being from the acting industry, both Anderson and Loftus are very supportive of each other's career. In an interview in 2015, the couple revealed their deep and happy love. Loftus shared that it gives them "much joy" in what they are doing professionally.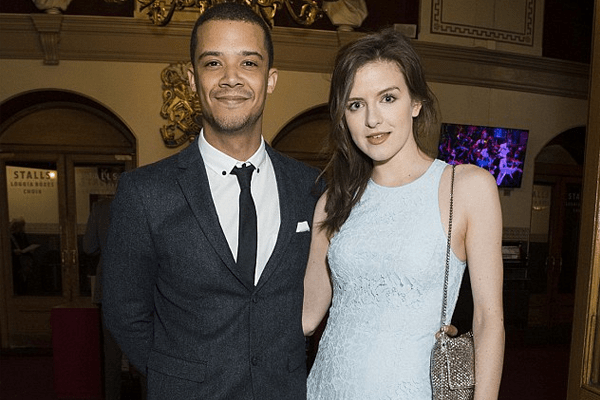 Loftus revealed that Jacob is not only working as an actor but is also a musician performing as "Raleigh Ritchie". Loftus also shared that she had been in "one of his gigs in London" and that Anderson was "amazing"! She revealed that Anderson is "a brilliant antidote" to her inferiority complex regarding her profession. Loftus made revelations that she loves "British humor" and is happy to have been in a relationship with this British actor, Jacob Anderson.
Views on relationship with girlfriend and family
About Loftus, Jacob Anderson has only nice things to say like "intelligent, sensitive and empathetic"! Regarding the future of their relationship, Anderson revealed that Loftus would be a "wonderful mum" but that for them being parents is "scary"! Regarding being parents later in their life, Anderson shared that it would be an "exciting prospect" for them.
Jacob Anderson often relates his parent's relationship with his own. His parents separated when he was 18 months old. He shared that he is very "close" to his mother. Jacob's father and stepmother met at the age of 2. Unlike the entire concept of stepmothers, Anderson revealed that his stepmother was "very nurturing".
Jacob shares that he is very close to his father and developed his love of music from him. About his father, Jacob shared that he is "loyal" and have a "quirky sense of humor"!
Keep connected with SuperbHub for more News, Entertainment and Biography.