YG Entertainment's newest South Korean all-girls band Blackpink has sent tremors down the music world. Blackpink, also stylized as BLACKPINK, has quickly become one of the top girl bands in the K-Pop world. Likewise, the band as well as their individual members' diehard fans just can't wait to know more about them.
BLACKPINK was the first girl group to debut under YG Entertainment in six years, after YG's previous stint, 2NE1.  Moreover, with their debut single album Square One's release, Blackpink became a worldwide sensation, especially among young music lovers.
Blackpink Members' Real Names
Although the young and talented members of Blackpink are famously known by their stage names, let's not forget and they are humans and have real names.
View this post on Instagram
Lead vocalist and visual of Blackpink, Jisoo's real name is Kim Jisoo
Vocalist and main rapper of Blackpink, Jennie's real name is Jennie Kim
Lead dancer and vocalist of Blackpink, Rosé's real name is Park Chae Young
Sub-vocalist and main dancer of Blackpink, Lisa's real name is Lalisa Manoban
You're A BLINK If You Love Blackpink
You are probably a Blackpink fan if you find yourself blinking for no reason. As a matter of fact, the diehard fans of the all-girls band have been calling themselves BLINKS since their inception in August 2016.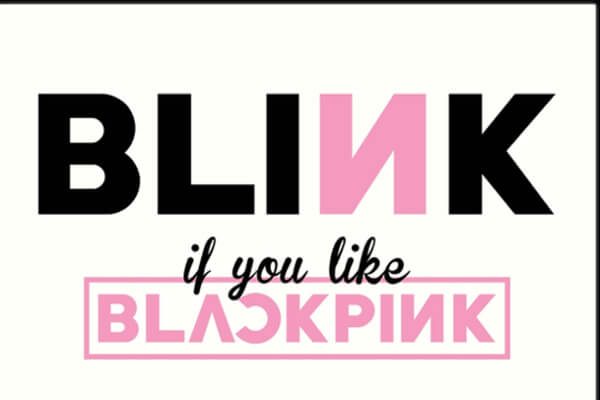 Blackpink fans' nickname is BLINKS. Image Source: Red Bubble.

The girl group's followers and fans are apparently known as Blinks. Combining both words in their name, BLackpINK becomes BLINK. Furthermore, Blackpink's latest music video, called "Kill This Love", hit the stores on April 4. The song was viewed by so many people within 24 hours, that it made YouTube and iTunes history.
Buckle Up For Blackpink's TV Show
The K-pop band Blackpink, consisting of four talented girls, released its own TV series to its worldwide audience. Apparently, Blackpink's show is known as BLACKPINK House.
It's a reality TV series which has 12 episodes on its first international release. As the show's name implies, fans can get a closer look at the eccentric personalities of the Blackpink member girls, Lisa, Rose, Jennie, and Jisoo.
SuperbHub for more News and Entertainment.