Picture credit: Nola. com
Hosted annually by  Broadcast Film Critics Association (BFCA), Critics Choice Award is an award dedicated to movies and the television shows to honour the best in cinemas. The award function for the year 2018 occured on Barker Hangar in Santa Monica, California, on Thursday, January 11.
Colorful Appearance
Unlike Golden Globe Awards, Critics Choice Award was entirely colorful. All the celebrities including the new host Olivia Munn seemed flashy.
Angelina Jolie appeared in a white asymmetrical gown, with a furry blouse from Ralph & Russo.  She had really light makeup and red lipstick to sparkle her fair complexion. A shiny silver pair of sandals with slight hills embodied her foot.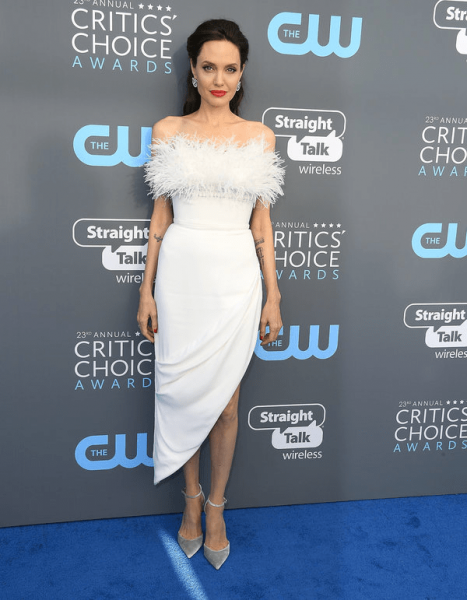 Picture Credit: Huffington Post
Yara Shahidi, Black-ish star flaunted herself in a floral gown. Long-light-purple gown perfectly matched with her figure and the makeup.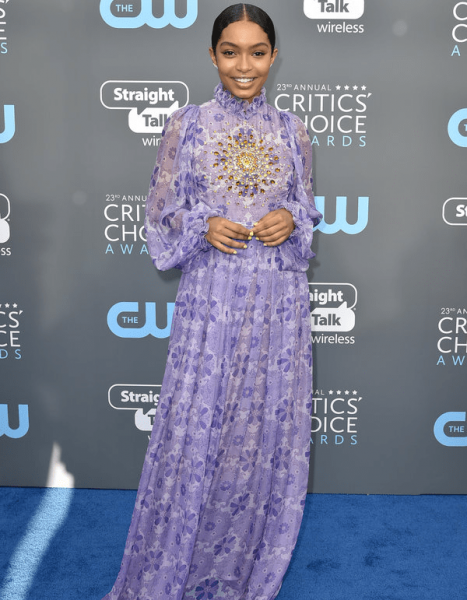 Picture Credit: Huffington Post
Kaley Cuoco showcased her cleavage in a visible-silver gown. Black nail polish and mild makeup perfectly matched with her dress.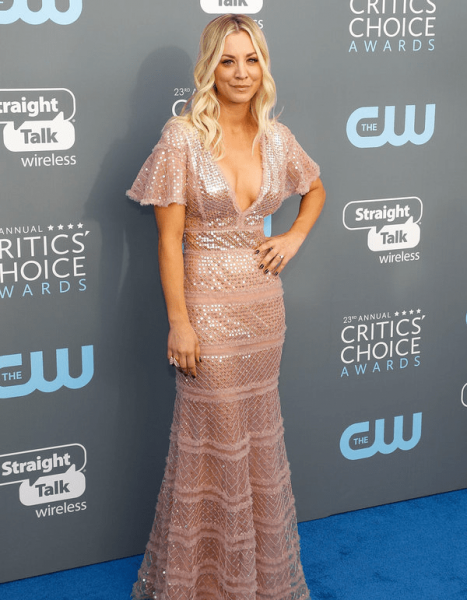 Picture Credit: Huffington Post
List of Winners of Critics Choice Award 2018 in different category
Film: "The Shape of Water"
Actor: "Gary Oldman from 'Darkest Hour' "
Actress: Frances McDormand from "Three Billboards Outside Ebbing, Missouri"
Supporting Actor: Sam Rockwell from "Three Billboards Outside Ebbing, Missouri"
Supporting Actress:  Allison Janney, "I, Tonya"
Young actor/actress:  Brooklyn Prince, "The Florida Project"
Acting ensemble: "Three Billboards Outside Ebbing, Missouri"
Director : Guillermo del Toro, "The Shape of Water"
Original Screenplay :  Jordan Peele, "Get Out"
Adapted Screenplay :  James Ivory, "Call Me By Your Name"
Cinematography : Roger Deakins, "Blade Runner 2024"
Production Design : "The Shape of Water"
Editing : (tie) "Baby Driver" and "Dunkirk"
Costume design: "Phantom Thread"
Hair and makeup: "Darkest Hour"
Visual effects: "War for the Planet of the Apes"
Animated feature: "Coco"
Action movie: "Wonder Woman"
Comedy: "The Big Sick"
Actor, comedy: James Franco, "The Disaster Artist"
Actress, comedy: Margot Robbie, "I, Tonya"
Sci-fi or horror: "Get Out"
Foreign language: "In the Fade"
Song: "Remember Me," from "Coco"
Score: Alexandre Desplat for "The Shape of Water"
Drama series: "The Handmaid's Tale"
Actor, drama series: Sterling K. Brown, "This Is Us"
Actress, drama series: Elizabeth Moss, "The Handmaid's Tale"
Supporting actor, drama series: David Harbour, "Stranger Things"
Supporting actress, drama series: Ann Dowd, "The Handmaid's Tale"
Comedy series: "The Marvelous Mrs. Maisel"
Actor, comedy series: Ted Danson, "The Good Place"
Actress, comedy series: Rachel Brosnahan, "The Marvelous Mrs. Maisel"
Supporting actor, comedy series: Walton Goggins, "Vice Principals"
Supporting actress, comedy series: Mayim Bialik, "The Big Bang Theory"
Limited series: "Big Little Lies"
TV movie: "The Wizard of Lies"
Actor in a TV movie/limited series: Ewan McGregor, "Fargo"
Actress in a TV movie/limited series: Nicole Kidman, "Big Little Lies"
Supporting actor in a TV movie: Alexander Skarsgard, "Big  Little Lies"
Supporting actress in a TV movie: Laura Dern, "Big Little Lies"
Talk show: "Jimmy Kimmel Live!"
Animated series: "Rick and Morty"
Unstructured reality series: "Born This Way"
Structured reality series: "Shark Tank"
Competition series: "The Voice"
Reality show host: RuPaul, "RuPaul's Drag Race"