Bravo T.V.'s Real Housewives star Erika Jayne and her attorney husband Thomas Girardi have been enjoying their company since 1999. Love is in the air for Erika and Tom Girardi's life for nearly two decades and they are still going strong.
The couple met at a Los Angeles restaurant where Erika Jayne worked as a cocktail waitress and Girardi was a regular customer. Erika who was a single lady back then slipped him her number and the couple are together since after Tom proposed.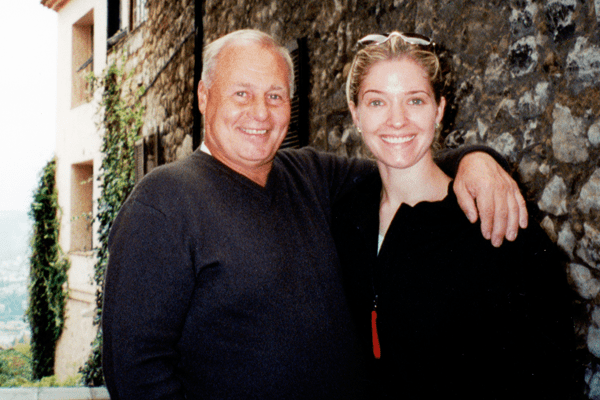 Erika Jayne and LA Attorney Tom Girardi are married since 1999. 
Image Source: Bravo TV
Erika had initially spent her first years of marriage dedicated to Tom and their relationship but sooner or later she decided to navigate the music world and outburst her passion as a performer. Thomas was fully supportive of Erika's decision to hit the stage at 35 and that's what made their relationships work perfectly.
There are people who love each other and have continued for a certain time but the ones that support each other sail in either opposite direction or different profession are the ones holding till eternity.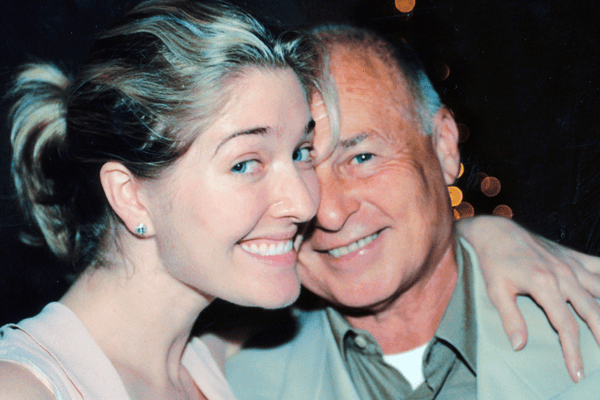 Erika says Tom has the best smile, biggest blue eyes and he's so cuddly that you want to hold onto him. 
Image Source: Bravo TV 
Likewise, Erika Jayne's relationship with her LA Attorney husband Thomas Girardi is gold as they are equally supportive of one another's career. As Erika had explained to People Magazine that she had been with Tom to every Legal organization, event, and every speech he gave.
As Erika's music career heightened with the release of her debut album Pretty Mess in 2009 and so she continued to maintain her private life with her husband and son Tommy Zizzo. Erika has a son Tommy Zizzo from her previous marriage whom she shares with her husband Tom.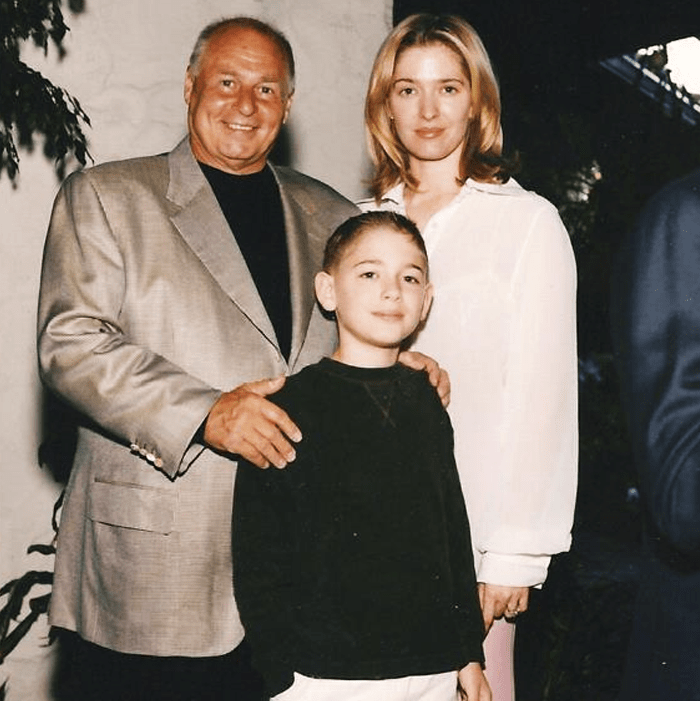 Erika Jayne and Tom Girardi with her son Tommy Zizzo. 
Image Source: Pretty Mess/ reality Blurb
Also Read: Erika Jayne's Net Worth
Despite her High profile celeb life, Erika has decided to keep her son away from the camera and enjoys him having at her home. The XXPEN$IVE star revealed that her son Tommy Zizzo is a police officer whom she loves dearly and finds better sleep knowing where he is.
Erika Jayne and her husband Thomas Girardi on The Real Housewives. 
Image Source: Youtube 
Erika and her Millionaire husband Thomas have been together for almost two decades of their life and are going well without hindrance. In 2016 Erika revealed that she doesn't have a prenuptial agreement with her attorney husband.
Thomas loves his blond beauty wife Erika and gifts her expensive jewels and stuff whereas Erika seems to be concerned more of comfort and luxury. In 2017 Erika had gifted her husband a $5,000 Toto toilet with heated seats and oscillations with a custom toilet paper.

In this video, Erika sits down with her husband Tom for some quality time together and discusses why people are worried about her marriage.
For More Celebrity News and Entertainment: SuperbHub.