The American model and musical artist Alissa Violet is engaged to her boyfriend Faze Banks in June 2017. Ricky Faze Banks is Chief Operating Officer of Faze Clan. The beautiful model Alissa Violet loves to have unique tattoos on her body. Alissa is a famous YouTuber and loves getting tattoos.
The American model Alissa Violet-Marie-Butler is popular for her presence and activities in social media accounts. She has earned an enormous fan following on her Instagram accounts. Alissa Violet and her boyfriend Ricky Faze Banks are accessible over the internet.
Alissa Violet's Engagement With Faze Banks
The gorgeous Alissa Violet got engaged with YouTube star Faze Banks in 2017. The 27-year-old Ricky is residential of Lawrence, MA. Ricky Banks is famous for his videos on Youtube. The internet personality Ricky Faze creates music as a producer, songwriter, and composer. The couple has got the nickname 'Ballisa'.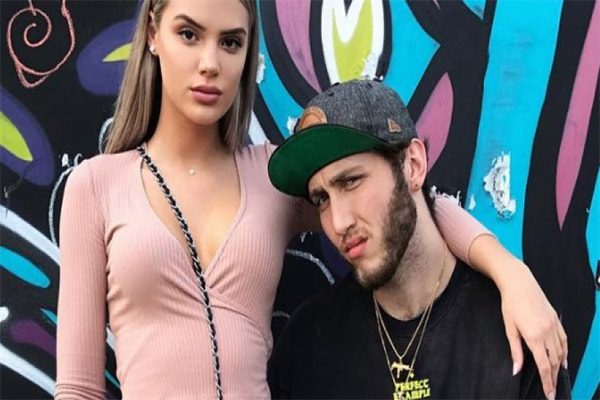 Model Alissa Violet with her fiance Faze Banks. Image Source: J-14.
Alissa Violet was in a relationship with her ex-boyfriend, Jake Paul. They broke up in early 2017. Alissa ended up her relationship with Paul in an unfriendly manner for which he was very stressed after the horrible decision of his then-girlfriend.
Nevertheless, it looks like Alissa Violet is pretty happy with her fiance FaZe Banks.
View this post on Instagram
Alissa Violet Loves To Have Tattoos
The model Alissa Violet has three tattoos on her body. Alissa has a 'V' on her ring finger, 'DO' on her middle finger and 'BO$$' on the inside of her lip. The 'V'-shaped tattoo on her ring finger represents a starting letter of her name. The 'DO' on her middle finger makes some confusing sense. The tattoo shaped as'BO$$' on the inside of her lower lip was her latest one.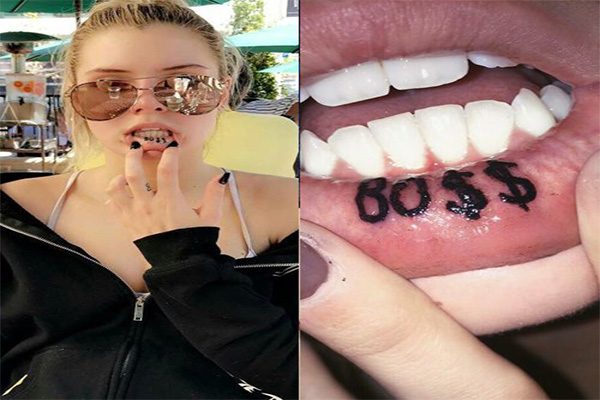 Alissa Violet is showing her 'BO$$'  tattoo inside of her lower lip. Image Source: StealHerStyle.
Alissa is thinking about getting a new tattoo but still hasn't made sure of what tattoo she wants and where to do it.
For more News and Entertainment click SuperbHub.