Tasting one's first candy bar is enough to keep the taste buds wanting more for as long as one lives. Some even follow their dream of living around candies and open up stores full of them. Such was the case for the owner of Dylan's Candy Bar, Dylan Lauren.
After tasting the candy sold here, there are many who fall in love with the store and not to mention, the owner herself. Such is the case for Dylan Lauren's husband Paul Arrouet. Let's find out all there is to know about him.
Dylan Lauren's Husband Paul Arrouet
According to Paul Arrouet's LinkedIn, he is a managing partner at Marblegate Asset Management, an affiliate of distressed credit specialist Miller Buckfire. Before working here, Paul Arrouet was a senior managing director at Bear Stearns where he'd worked for almost 12 years. He left the firm after it was sold to JPMorgan.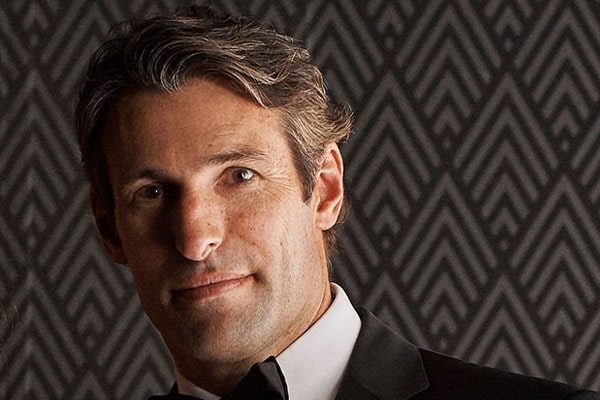 Paul works as a managing partner at Marblegate Asset Management. Image Source: Ralph Lauren.
According to Marblegate, Paul began his career at Oppenheimer & Co as a junior distressed trader. He later became a salesman and the Vice President of 'Alex. Brown' where he was responsible for helping launch a distressed sales and trading platform as an extension of a successful High Yield Group. It was after all of this that Paul joined Bear Stearns.
Dylan Lauren's husband Paul Arrouet completed his studies from the University of Pennsylvania where he earned his B.A. degree. According to Business Insider, Paul is a squash man and has been a Republican donor in the past. While Dylan Lauren's net worth is at $50 million, Paul Arrouet's net worth and earnings have been kept under the curtains and may be revealed to the public later on.
A Lovely Proposal
The couple of Dylan Lauren and Paul Arrouet were dating for a while before choosing to tie the knot. The two got engaged on August 15, 2010, after a sporty day of jogging and biking. Paul Arrouet had set up a table under an umbrella with six dozen pink roses at the beach before inviting Dylan at sunset.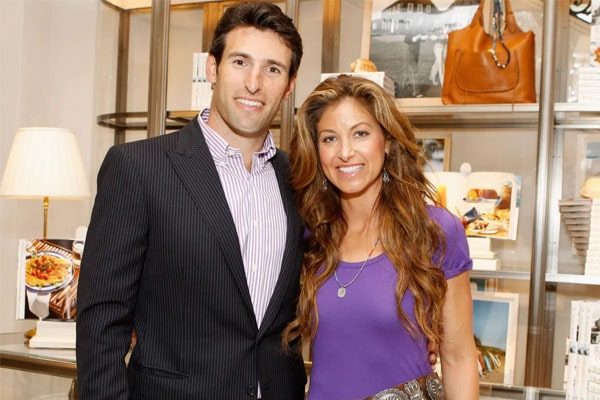 Dylan got a wonderful sunset at the beach proposal from Paul. Image Source: Getty Images.
Now married pair, Paul and Dylan had been dating for 4 years before the proposal. The hedge funder made the proposal like a prince; getting down on one knee and presenting Dylan with an emerald-cut sparkler. The beautiful proposal was met with a positive reply.
Father Of Dylan Lauren's Children
Almost a year after being engaged, the two tied the knot on June 4th, 2011. Since then, both have been living a wonderful married life and have a set of fraternal twins from a surrogate mother.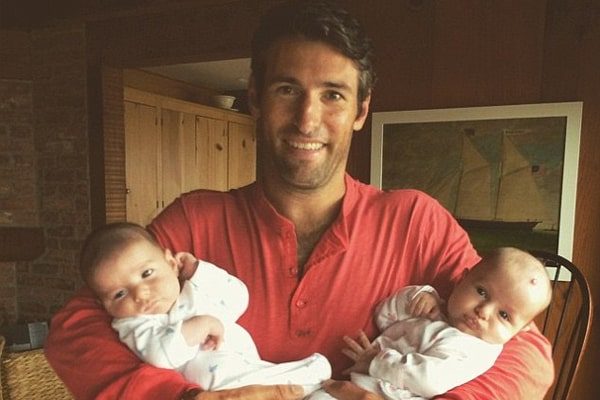 Dylan Lauren and Paul Arrouet share a fraternal twin from a surrogate mother. Image Source: Dylan's Instagram.
They named the boy Cooper Blue and the daughter Kingsley Rainbow following their birth on April 13th, 2015. The couple is now living as a wonderful and happy family.
Don't Miss To Follow SuperbHub For More Updates On Celebrity News, Entertainment, And Biography.