Picture credit: Just Jared
Dwayne Johnson seems to be double happy. The first happiness is for welcoming his new baby, and the other joy is for his brand new film  Jumanji: Welcome To The Jungle.
Dwayne Johnson to be Dad again!!
Dwayne Johnson and his girlfriend Lauren Hashian are all set to welcome their second child in Spring of 2018. And it's baby girl again. They announced Lauren's pregnancy via Instagram.
The Rock posted on Instagram that his girlfriend is pregnant with their second child.
He captioned the post writing, "This little one Jasmine Lia would like to give a big news –  IT'S A GIRL AGAIN! @laurenhashianofficial and me, both are grateful for this. Jazzy is also excited to be a big sister and boss to the little sister. And Big Dady is again surrounded by beautiful estrogens."
The picture frames their one-year-old daughter Jasmine, mentioning the couple is expecting a girl again. Johnson already has a 16-year-old daughter from a previous marriage.
Johnson and Lauren at premiere of Jumanji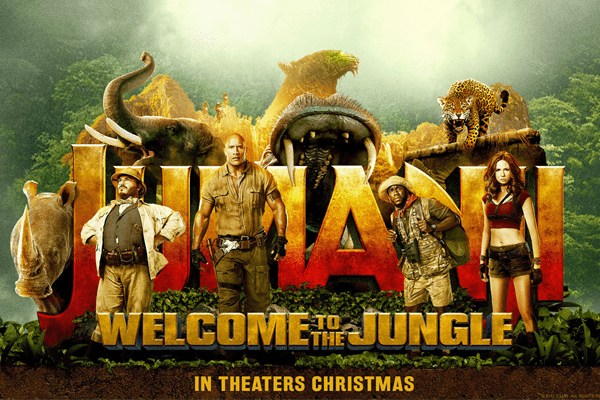 Picture credit:Legion of Leia
And soon after announcing their bubbly news, Dwayne Johnson and Lauren Hashian were seen posing for the red carpet at the premiere of Jumanji: Welcome to the Jungle on Monday.
The actor, commonly known as The Rock and his girlfriend are high on life, as Lauren is seen posing her baby bump. The stunning red gown made bump shinier. Isn't it?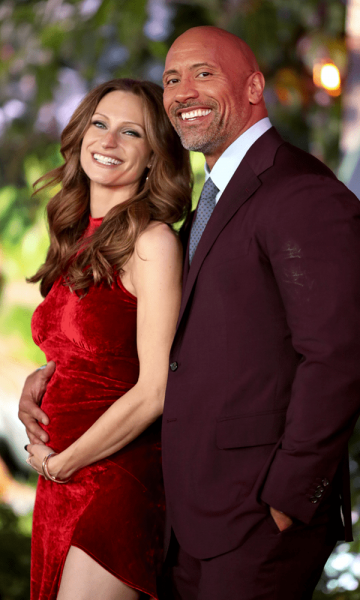 Photo credit: Entertainment Tonight