Draya Michele recently went on a vacation to Hawaii. Everyone knows she is an expert in posing with her bikinis and other attires. This time the fashion designer Draya poses in a matching swimsuit her beautiful step-daughters on the beach in Hawaii.
Draya's stepdaughters, Taylor and Tatiana are from her fiance Orlando Scandrick. They are Orlando Scandrick 's twins from the previous relationship. Despite being stepdaughters, Draya has the love for both of them and takes them on vacation frequently.
Orlando Scandrick's twin on Vacation
Draya took her stepdaughters to a family vacation in Hawaii. She was there with her fiance Orlando and his daughters from the previous relationship. The family had a great time during their holiday. They had some quality time under the sun in  Hawaii.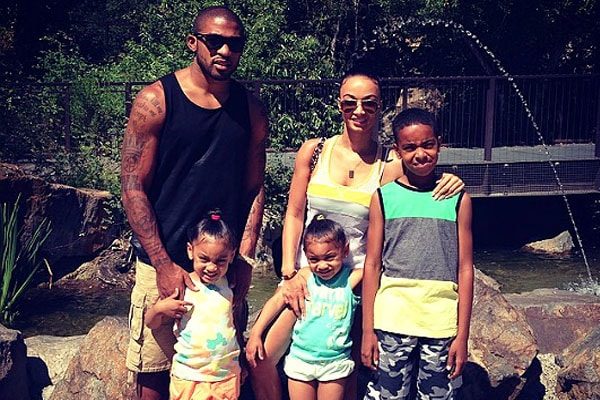 Draya Michele with her fiancee, Orlando Scandrick, his twin daughters along with her son. Image Source: BCK Online
Orlando Scandrick's twins were feeling cozy with their step-mother Draya on the beach in Hawaii. They were wearing similar swimsuits like Draya.
The trio was wearing matching floral swimsuits by Fashion Nova. Twins of Orlando, Taylor, and Tatiana were posing adorably during the photoshoot.
Under the supervision of Draya, she probably will turn her stepdaughters into what she is now. During the vacation, the two has already copied some styles of their stepmother.
Draya Michele
The fiancee of Orlando, Draya is an owner of a swimsuit empire named "Mint Swim." Besides the owner of a swimwear line, Draya is an actress, fashion designer, and a great mother.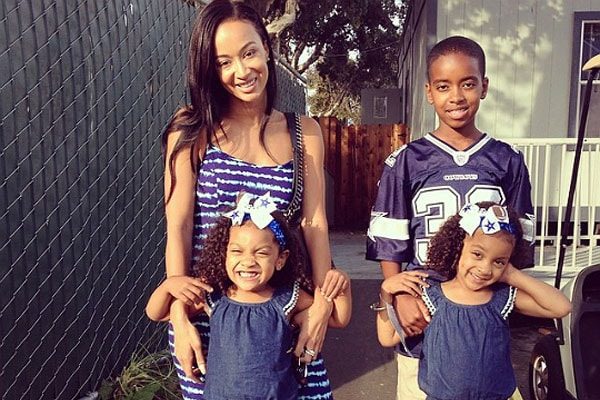 Model Michele enjoying with her fiancee Orlando Scandrick's twin daughters and her son. Photo Source: BCK online
Michele had started from scratch with an amount of $12,000 to start her venture "Mint Swim." She has starred in a few movies along with making some onscreen appearances.
In 2018, Draya starred in a new role in We Belong Together. We Belong Together is the first original film by the BET Network. BET will debut the movie on August 2018.
The new coming movie of Draya is about love, sex, betrayal, and revenge. The plot of the film Draya is similar to that of Beyonce's American Thriller Obsessed and Taraji P. Henson's Psychological thriller Acrimony.
Fans of Draya are eagerly waiting to watch her sexy role in "Raw" and "Animalistic" film We Belong Together.
Visit SuperbHub for more News, and Entertainment.