Fox 5 anchor Jennifer Lahmers dating the sexiest doctor alive Mikhail Varshavsky aka Dr. Mike has fired upon the media.
The couple's social media posts prove that they are dating each other and will possibly get married soon.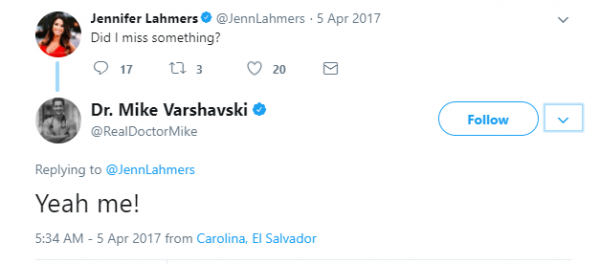 Jennifer Lahmers and boyfriend Dr. Mike tweets.
Whereabouts regarding the couple are kept low in public but the frequent media posts indicate of their ongoing relationship.
Jennifer Lahmers dating Dr. Mike fired on the media and eyebrows were raised upon the relationship. Their bonding started in late 2016 and Lahmers posted on her Instagram wishing Happy Birthday to Mike.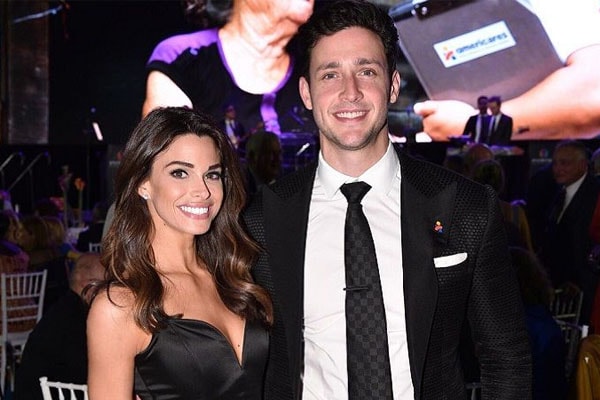 Jennifer Lahmer had wished her boyfriend. Mike a happy birthday on her Instagram. Image Source: Jennifer's Instagram.
Jennifer also stated about their anniversary on the post. The couple seems to get along often on casual dates and public appearances.
They also went to witness the Mayweather vs McGregor fight on Las Vegas T-Mobile Arena.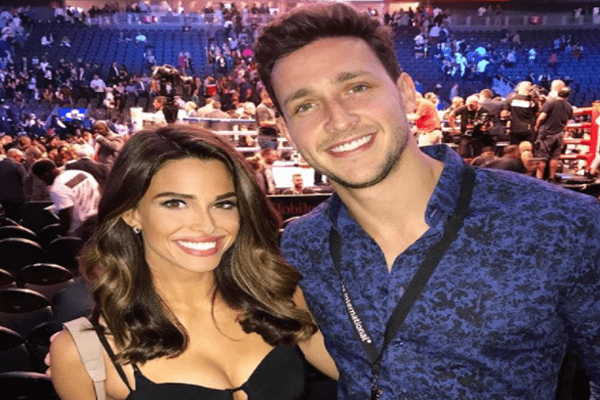 Jennifer and boyfriend Dr. Mike on Las Vegas T mobile Arena.
Since both of them are starting a fresh relationship; possibilities are they might ring the wedding bells soon. Dr. Mike was previously in a short-term relationship with Miss Universe Pia Wurtzbach.
Subsequently, Dr. Mike is the hottest doctor on Instagram and is featured in various magazines and newspapers. His Instagram account has more than two million followers as of 2017. Jennifer Lahmers dating the Russian doctor Mr. Mike might have broken both of their fans heart but seems like both had made their wise choice.
Jennifer Lahmers Divorce with  Jamie Bosworth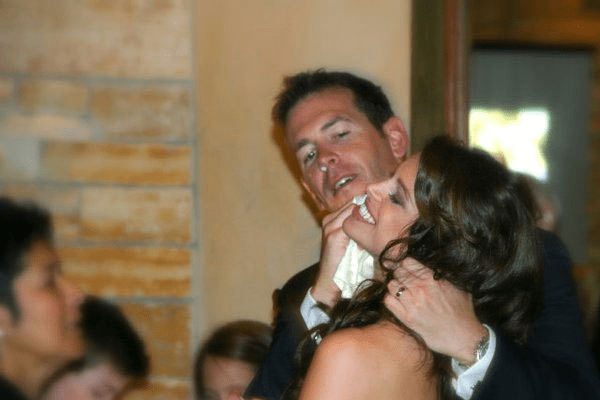 Jennifer Lehmer's and Jamie Bosworth wedding on July 2, 2011.
Image Source: CTNow
Jennifer Lahmers was engaged with her ex-husband James Bosworth. The couple held their wedding ceremony on July 2, 2011.The couple had been dating for 2 years. They exchanged vows amidst their family and friends but couldn't last together as a couple.
But their happy relation came to an end when Jennifer filed for divorce just before their third anniversary.  She did not have a child with her ex-husband.
Jamie is a former Back9Network employee who graduated from Seton Hall University. Jamie was CEO at the cable television network and media company. The divorce didn't go well for Jamie as had diagnosis of a heart disease and lost control of the company he founded.
Stay with SuperbHub for more entertainment news.