Photo Credit:HawtCelebs
In the Wonderful World of Disney: Magical Holiday Celebration, Disney Special performance is to be given by Kristen Bell & Idina Menzel.
In an interview with E Online, Kristen Bell says, "This is just a more glamorous version of our friendship I think".
Idina Menzel adds "But it's fun to sing together. We harmonize a lot in song"
Further, Kristen Bell says "It's very special knowing that the kids in the audience are looking on you for having a magical experience. Cause I know that's what I experienced in Disney land. It just feel fun to be part of giving that."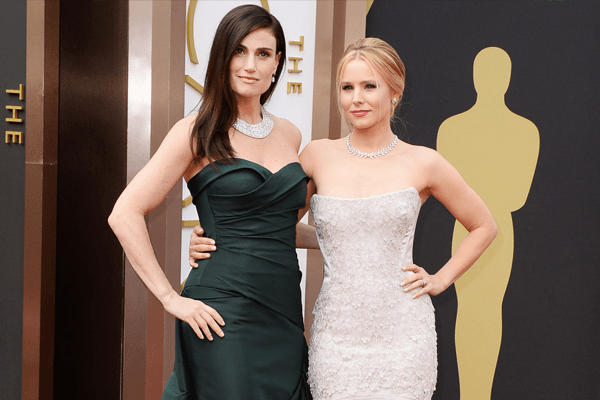 Photo credit: Billboard
The malignantly talented girls behind the melody of Elsa and Anna in Frozen, Idina Menzel, and Kristen Bell are all set to give a great performance in "When We're Together," a new song from Olaf's Frozen Adventure. This is happening on the occasion of the television special The Wonderful World of Disney: Magical Holiday Celebration.
It's not only Idina and Kristen who are going to give a performance for the very first time in prime time television, but they will also be joined by 30-piece choir. And, the performance is going to be held at Sleeping Beauty Castle at Disneyland Resort!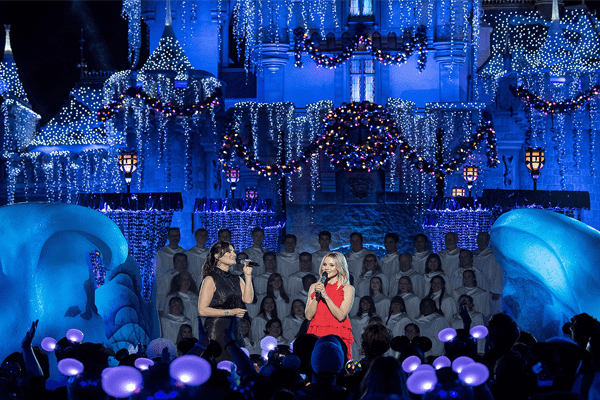 Photo credit:People
According to Entertainment Weekly, here's what Idina and Kristen have to say about this news:
" The performance is the combination of two of my all-time favorite things: the holidays and singing beside by my Frozen sister, Idina Menzel. I'm overwhelmed with excitement to sing a song with Idina who has the potential to become a new holiday classic."
"Anytime we are about to reunite, whether it'son the stage or in the studio, it is the very special moment for me. I suppose I can speak for her when I say both of us are proud of this story we get to tell and his sister bond we get to portray." Menzel added.
Other than Disney Special performance to be given by Kristen Bell & Idina Menzel more performances for this special will also be soon announced.
The program broadcasts from 9 to 11 p.m. on Thursday, Nov. 30.
Similarly, in November 27, 2019, it is declared that Frozen 2 will be released in 2D and 3D by Walt Disney Pictures.