American Journalist Dave Meltzer married his sweetheart Mary Anne Mirabal in 2003. The couple are blessed with two children, son Cody and daughter Carly. Dave's married relationship with wife Mary Anne has crossed over a decade and the couple are living a happy blissful married life.
Dave Meltzer is a busy journalist who covers Professional Wrestling and mixed martial arts. However, he takes his time out to spend with his beautiful family of four. He enjoys hanging out with his dogs, his wife Mary Anne, and kids in his free time which he had mentioned in an interview taken by Pick My Brain.
Who is Dave Meltzer's Wife Mary Anne?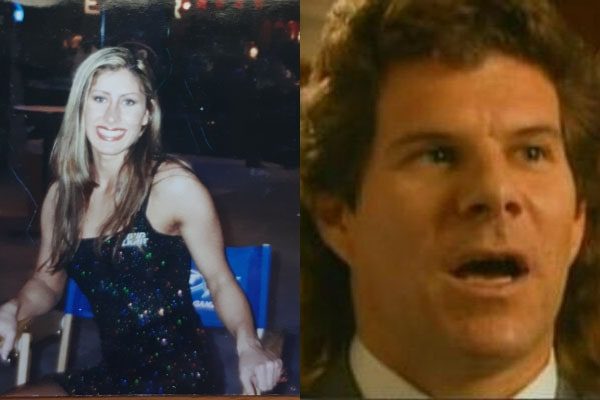 Dave Meltzer's wife was born as Mary Anne Mirabal in February 9, 1977 in San Jose, California. Mary Anne graduated from Leland High School in 1995. Coincidentally, it's the same high school that Dave Meltzer graduated from in 1977.
There was a rumor that Dave and his wife were high school sweethearts but the fact is that they studied in the same high school but in separate years. So, there was no chance for them to meet there.
After high school, Mary Anne graduated with an Associate in Arts in Administration of Justice from Evergreen Valley College. Dave Meltzer  had graduated from SJSU with a Bachelor in Arts in Journalism in 1982.
How did they meet?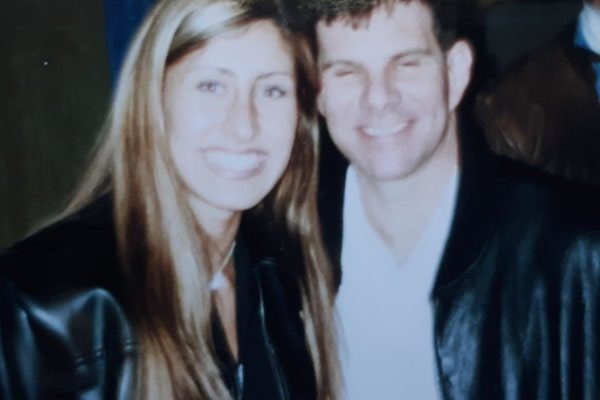 Dave Meltzer met his future wife in late 1990's and are together since.
Mary Anne met her future husband Dave in the late 1990's at Gold's Gym. By then, Mary Anne had already worked for AT&T, Kaiser Permanente, Hawaiian Tropics and also as a Bud Light Spokesmodel. She is indeed a hardworking career-oriented woman.
After meeting in the Gym and with continued friendship, Mary Anne and Dave decided to take their relationship to next level. There is no information about when did Dave propose Mary Anne to marry him and more about their love and dating life as the couple loves to maintain their privacy which is respectable.
Mary Anne is a Great Mother and Wife
Apart from being Dave Meltzer's wife, Mary Anne had already established a career choice for herself. She have already had multiple year working experience after graduation. And had passed and accepted for hire with the CHP.
However, Mary Anne made a choice, to be a mother and take proper care of her kids and family.  Thus, she did not attend the academy and started her family. She is a  lovely and supportive better half of Dave and a role model, caring mother for her kids.
Mary Anne and Dave Meltzer's Children
Dave Meltzer is a happy father of two children. His son's name is Cody Meltzer who was named after a famous wrestler Dusty Rhode's son. The couple gave birth to their first child, Cody in 2002. The couple married in 2003 after the birth of their son.
After seven years, the couple were blessed with another child, this time a daughter in 2009, whom they named as Carly.
Dave's children constantly go to the Award functions and other important programmes with their dad. However, the couple rarely shares their family picture in any social media and news.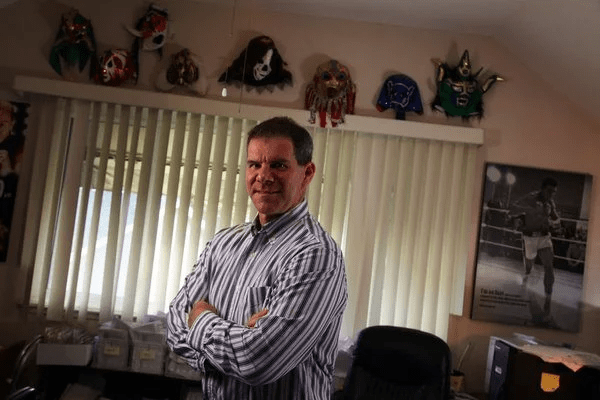 Dave Meltzer doesn't express much about his family and children, but has a happy private family life
Photo Source: Wrestling News
Throughout the years of married life, Dave Meltzer and wife Mary Anne have been cherishing their relationship. The couple have been traveling together in many places. And Mary Anne learned a lot about the world of wrestling and MMA too.
There are no any rumors of misunderstandings or any issues in Meltzer's relationship. He is happy with his work and family of four including his wife Mary Anne and two children.
Visit SuperbHub for more News and Entertainment.