Dania Ramirez and her husband John Beverly "Bev" Land are proud parents with fraternal twins, a son and a daughter. The twin siblings were born on December 18, 2013.
Ramirez's husband Bev Land was already a father of one son from his previous marriage with Sharon Leal. His son, Kai was born in 2001. Land along with his wife Dania's happiness doubled after having twin kids in 2013.
Dania Ramirez married, blessed with Twin Kids
American actress Dania got engaged with director John Beverly "Bev" Land on September 2011. The two tied their knot on February 16, 2013. The venue for their marriage ceremony was a beach in Punta Cana, Dominican Republica.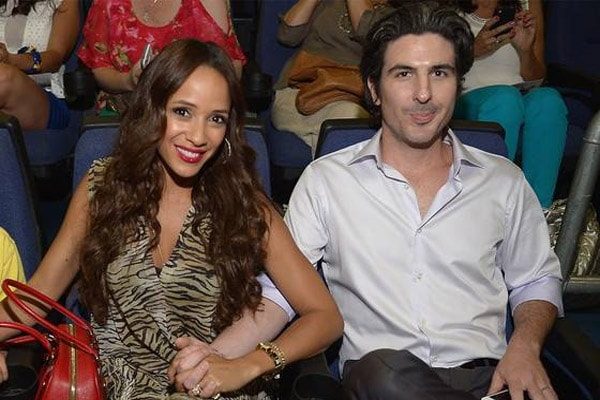 The romantic couple of Dania and Bev are happy with their relationship.
Image Source: Momtastic
After four months of their wedding, Dania Ramirez had announced to the media about her pregnancy through her Instagram. She revealed the news of herself being pregnant with twins on July 15, 2013, Monday.
Along with the news, Dania had posted a photo of her sonogram on her Instagram page. Dania along with her husband was excited for the arrival of their bundle of joys. Finally, on December 18, 2013, the couple's wait was over. Their newborn twins completed their family.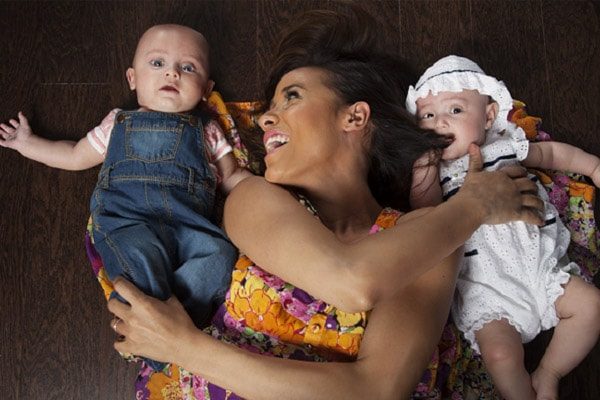 The fraternal twins of Dania made her family complete.
Image Source: Movie Select Info
Dania's co-actor Edy Ganem shared the news of the birth of twins through her Twitter Page. Later Dania retweeted the happy news to her fans. Afterall she had a dream to have both, a girl and a boy. It was the best moment of her life.
The romantic couple of Dania and Bev gave the name John Aether Land to their son and Gaia Jissel Land to daughter. The twin kids of Dania has reached five years in 2018 and even have their Twitter account.
Dania's Past Relationships
Before meeting John Beverly "Bev" Land, Dania was in a relationship with director Jessy Terrero. She dated the Soul Plane director till 2008. After 2008, she began dating John Beverly aka Bev.
Dania's husband, Bev Land was also in a married relationship with American actress/singer Sharon Leal. He was already a father of a son named Kai with Sharon. Kai was just six years old when the two divorced in 2007.

Currently, Dania and Bev are happy with their family of four with fraternal twins. Dania's step-son Kai also visits them often.
Visit SuperbHub for more News and Entertainment.