Hollywood has always been a place full of budding love and breaking relationships but amidst all of it, the celebrities always find a way to move on. American writer and producer, Dan Harmon seems to have easily moved on after his failed married life. After his divorce from ex-wife, Dan Harmon has yet again found his lady love. Let us dig into the details of Dan Harmon's dating affair!
What could be the reason for Dan Harmon and Erin's failed marriage?
Comedian, writer, and producer, Dan Harmon previously married to his wife Erin McGathy, who is also a famous comedian.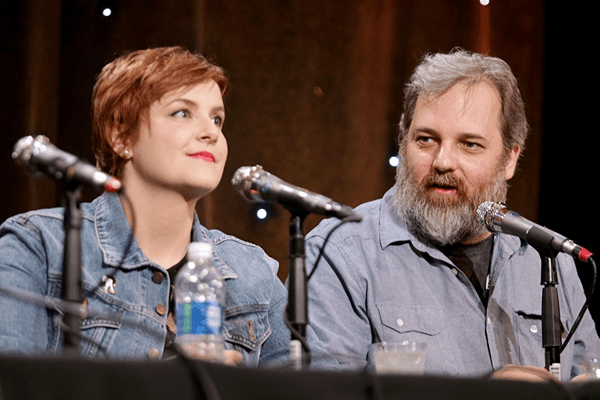 Picture credit: m.imdb.com
Erin had been dating Dan Harmon, her 12 years older boyfriend, for over a year.  They soon engaged on the shores of Loch Ness on December 28, 2013.
The couple took it to the next level and got married in November 2014 at Los Angeles Natural History Museum.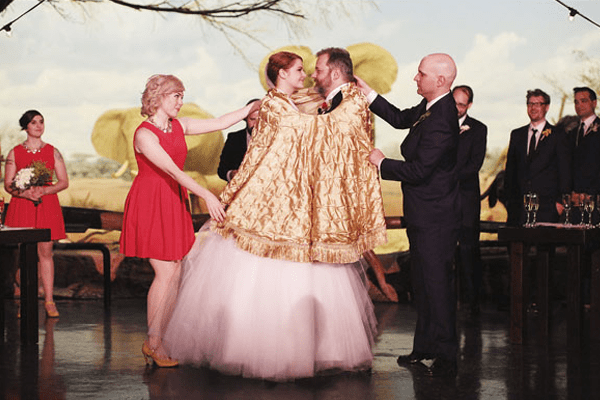 Picture  credit: world-in.info
However, it was not even a year since they had married, that the couple broke up.
Sadly on October 2015, the couple decided to get a divorce. Maybe something was not clicking!
Many people started speculating on the reason behind their separation. Some considered it could be behavioral issues and moodiness of Dan. While, others believed that Dan's drinking habit might have screwed things betwwen them.
However, the probable reason would be Dan's relationship with Cody Heller, writer and show runner on his podcast "Harmontown'.
Erin McGathy took to twitter to announce the news amidst her followers. She also requested them to respect their privacy!
Furthermore, Erin added that it might sound like an "extreme measure for rebooting a podcast" but she asked the followers to hear her interview with Rachael Cook. The exact reason for their divorce has not been cited till date.

Who is Dan Harmon dating?
It has not even been a full year since their divorce; Dan Harmon is already jumping on to his next lady love! So this gives us clue why there were issues in his marriage.
Dan Harmon is known to be a dating affair with the hot and beautiful Cody Heller. Dan Harmon has not been secretive about his new relationship. Rather, Dan is spilling the beans of his love life lavishly.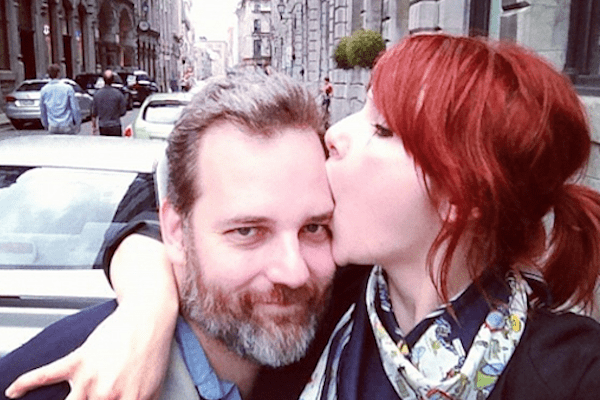 For those of who follow Dan Harmon on Twitter, it is evident that Dan Harmon is all over the place showing off his love life. Dan is not only actively displaying his dating affair in Twitter but also in Instagram. Dan has been posting numerous pictures of his new girlfriend, Cody Heller on his Instagram account.
On 29th March 2017, Dan took to Instagram to share to the world how much he loved his lady. He posted a sweet picture of Cody and captioned it "My butter loving better writing bean".
Also from Chicago O'Hare International Airport, Dan posted a picture of himself thinking about Cody while driving. He captioned the picture thanking Chicago and his decision to return home to his lady love.
Cody Heller has also been taking it to Instagram to post pictures of Dan with hilarious captions. It is exciting to see that Dan Harmor has moved on!
Dan Harmon mini bio
Born on January 3, 1973, Dan Harmon is an American writer, producer,a voice actor, host and author. After graduating from Brown Deer High School located in Brown Deer, Wisconsin, Harmon attended Marquette University and briefly attended Glendale Community College.
Harmon, early in his career, usually appeared at Milwaukee's Safehouse free comedy stage. He co-created the TV pilot Heat Vision and Jack and several Channel 101 shows. He co-created and worked as head writer for several episodes of the Comedy Central's The Sarah Silverman Program.
Harmon created and produced Community based on his college experience which became NBC series, but was fired at May 18, 2012 due to tensions between Harmon and Sony executives. He returned as a co-showrunner for the show next year but the show was cancelled in May 2014.
He co-created the Adult Swim animated series, Rick and Morty in 2013. He has also  co-founded the TV network/website Channel 101. Harmon also published You'll Be Perfect When You're Dead in 2013.
He also hosts a weekly eponymous podcast, Harmontown, since 2011, where he met Cody Heller who is the writer and show runner on his podcast.

It was announced that the novel, The Sirens of Titan, written by  Kurt Vonnegut in 195novel would be made into a TV series. This would be adapted by Dan Harmon and Evan Katz.