Former Love & Hip-Hop co-star, Cyn Santana is one of the most popular Latina reality stars in the entertainment industry. Cyn Santana's life partner is an American rapper known as Joe Budden, who is soon to be Cyn Santana's husband.
The loving couple Cyn Santana and Joe Budden gave birth to their first child Lexington Budden on December 15, 2017, and are enjoying the new life with their son Lex.
Son Lexington Budden
Well, the loving couple Santana and Joe have been dating since July of 2016, and are supposed to get married in coming years. Santana and her future husband Joe are the VH1 hottest couple of 2016.

Santana welcomed Baby Budden with her future husband Joe on 12/15. The pair is already flossing out in that Fashion Nova and Cyn as Mommy is introducing Lex to her fans via an Instagram pic.
Also See: Cyn Santana Net Worth
The couple is so happy to start a new life with their newly born son. Besides, she posted a picture of him holding his mother's hands. She has expressed her happiness by captioning her post on Instagram.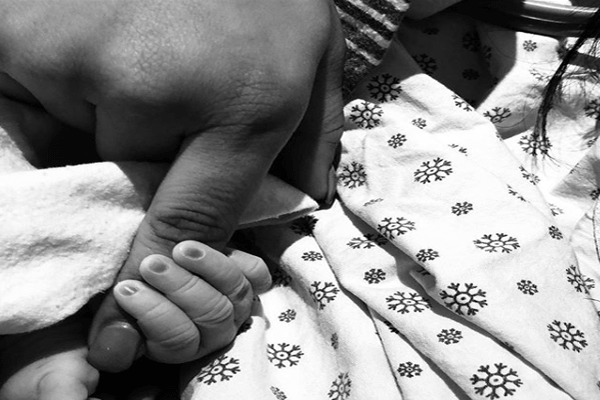 Son Lexington holding her mother hand.
Image source: Cyn Santana Instagram
Lex is the symbol of their love, and they are so happy that they usually spent time with their newly born son and usually used to post pictures and videos with their son. Cyn dancing with her son in the early morning.

Hot Model Cyn Santana announced her pregnancy on social media on August 9, by saying
"My biggest blessing… In the name of love. Thank You, God,"
They had celebrated their baby shower on 11/4, and as the mommy-to-be wanted, it was big, large, and grande. Joe reflects his new journey by taking a moment to sit down and thank God for allowing him this second chance to commemorate this blessing.
Also See: Joe Budden's  Net Worth
Moreover, Cyn has dressed like pure royalty, where she stunted wearing a champagne-colored gown with her face beat compliments of a glistening contour.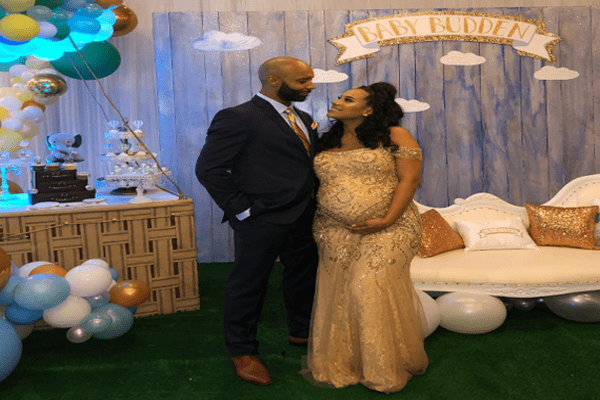 Caption: Cyn Santana and her husband in Baby Budden.
Image source: Cyn Santana Instagram.
Cyn Santana is living with her husband Joe Budden, son Lexington Budden and Trey Budden, who is Joe's son from a previous marriage.
Check SuperbHub, regarding Celebrities Entertainment and Biography.