Stuntman Cody Walker stands with an impressive Net Worth of $1 million as of 2017. He is well recognized for being the younger brother of late actor Paul Walker, who had a $25 million net worth. The major portion of Cody's earnings is generated from his work as a stuntman though he's also an actor.
Cody Walker Net Worth/Earnings
Cody Walker is a movie stuntman by profession. His exact earnings from performing stunts are not disclosed yet. However, the average salary of a stuntman in movies in the United States is $70,000 per year, but at highest they get $250,000 annually. So, with these details, it can be assumed, he is paid well and his annual salary is not less than five figures.
Apart from performing stunts, he is also an American actor.  He made his acting debut with the role of Thomas in the low budget movie Abandoned Me in 2013. The movie was however not much successful in the box-office.
He has made his appearance in handful movies like The Last Full Measure, The Tunche, In The Rough, USS Indianapolis: Men of Courage and Furious 7.  Cody has tried his best in the film industry but he is not much successful like his brother Paul in his cinematic career.
After his brother, Paul Walker's death in a car accident, Cody and another brother Caleb worked together to help finish the last scene of the movie, The Fast and Furious 7.
Networth of Cody Walker's brother Paul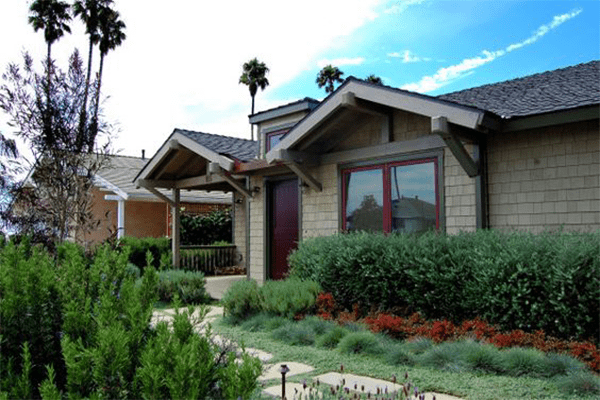 Late actor Paul's house in Santa Barbara, California.
Image source: Pinterest
Late actor Paul Walker was best known for his role of Brian O'Conner in The Fast and Furious movie series. He had Net Worth of $25 million in 2014.
P.Walker was paid $1 million salaries from The Fast and the Furious movie in 2001. As the movie was hit in the box-office, his pay cheque jumped into $7 million for the sequel of the movie The Fast and Furious 2.
Paul was also seen in the movie Into the Blue of 2005 where he was paid $8.6 million. Cody's brother Paul Net Worth includes his house in Santa Barbara, California which was brought back in 2005. The price of the house is $1,375,500 according to Mirror.
Cody Walker Charity ROWW
One of the legacies of Paul walker includes his charity ROWW which was formed in 2010. The foundation is helping the natural disaster victims. Cody and his wife Felicia is managing the foundation after Paul's death.
Meadow Walker in 2015, establish a Charity Foundation in her father's name Paul Walker Foundation honoring and following her father's footstep and helping people.
Paul Walker Fortune Dispute
After the tragic death of Fast and Furious actor, Paul on November 30, 2013, there was a feud in the Walker family regarding handling and dividing Paul Walker's $25 million fortune.
Paul Walker has one daughter Meadow Rain with partner Rebecca McBrain. She thought that she herself and her daughter should get some part of Paul's fortune.
Walker family was however not ready to authorize Rebecca as the caretaker of Paul's property. According to them, Paul's daughter Meadow Rain Walker was too young then to handle his property. They kept on emphasizing that they were capable to look after late actor' assets according to Hollywood Life.
But it is confirmed from the will of deceased actor that his teen daughter Meadow Rain Walker the will be the sole owner of his property after his death. She is now 19 years old.
Cody Walker in Person
Cody Walker was born on 13th June 1988 in Los Angeles County, California, CA. He is the sibling of Paul Walker, Caleb Walker, Amie Walker, Ashlie Walker.
After dating more than seven years, Cody married to his girlfriend Felicia Knox on August 15, 2015.  The couple gave birth to their first baby girl Remi Rogue on 1st December 2017.