Charles Todd, popular as Chuck Todd is the News political director and chief White House correspondent of NBC network. Chuck is also the host of the show The Daily Rundown on MSNBC based in Washington D.C. The Journalist gained immense popularity for his show Meet the Press on NBC.
The news anchor, Chuck Todd was brought to the NBC by Tim Russert and had a most challenging role in Network.
Chuck Todd was named NBC News Chief White House Correspondent in 2008. According to NBC News President Steve Capus, Chuck made a great mark in 2008 Presidential election with his political analysis. Through his years of working, Chuck's smart, real reporting had refined a lot making him qualified for leading White House Coverage Team.
Alongside, there is a huge change noticed in Chuck's looks and style. The chubby reporter has presently changed to tanned fancy anchor. He is no more seen in the hairless chin and old glasses and has adopted the goatee beard in branded suits. Chuck has lost more than 30 pounds in the last four years following his weight loss plan and tips.
Chuck Todd's Weight Loss Journey
The NBC's Journalist, Chuck Todd has an inspiring weight loss journey after he started working for the network. Chuck Todd, who is almost 178cms tall realized that he is slowly gaining weight because of his job and age. He felt most unhealthy for being overweight and reached almost close to 200 pounds. And then Chuck decided to make short changes in his day to day life.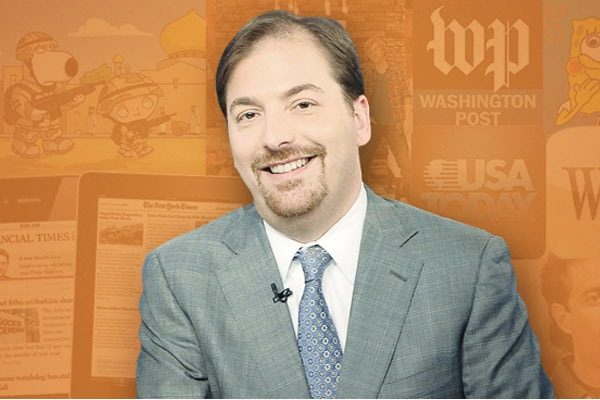 Chuck Todd gained enormous weight after started working for NBC news network. Image Source: Adweek
Chuck created a routine for running every day after shifting a little time from his job. In the beginning, he ran for one week straight, then two weeks and ended up running for an extended period. His excitement reached the peak when he noticed his dropping weight. He started including fresher fruits and vegetables in his daily diet plan. His usual routine of running is between 4:30 to 5:30 a.m. as he has to reach office by 6.a.m.
At present, Chuck is somewhere between 165 to 170 pounds and successfully lost more than 30 pounds in 4 years. His looks and living styles have been totally changed from what he has before 2013. Chuck, who had a hairless chin before has shifted it with the Classic Goatee beard. The super-stylist Chuck never took any pills and dominated his overweight only by his dedication and passion.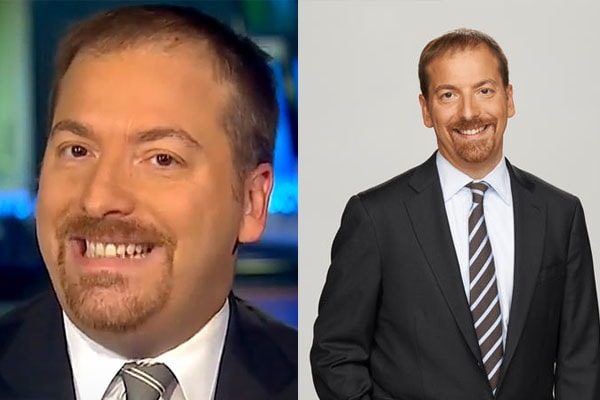 The American Journalist, Chuck Todd lost more than 30 pounds in just four years of running. Image Source: Downtrend and MSNBC
Plan and Tips that worked for Chuck Todd
Here is the list of plans and tips followed by Chuck Todd to reduce his weight.
Chuck rarely skipped his daily running plan of 4:30 to 5:30 and never pushed it to another time.
He started taking less stress from the job and usually went to running whenever felt stressed and sleepless.
Chuck maintained eating a well-balanced diet in his every days life.
He avoided junk foods and beers and covered his food with fresh foods and vegetables.
Chuck never did a heavy workout at the gym which could result in an uncomfortable life.
His dedication and commitment played a vital role in his shocking weight loss transformation.
SuperbHub for News and Entertainment