The Former American Football Quarterback, Chris Simms has a remarkable Net worth of $15 Million as of 2018. He has been part of National Football League for a decade and recently worked as a studio analyst for NBC Sports Group.
Chris Simms had played in four American Football club from 2003 to 2010 and also served as Coaching Assistant for New England Patriots in 2012. He is the son of Phil Simms who was also an American Football Quarterback. Phil Simms has two sons named Chris Simms and Matt Simms.
Chris Sims Net Worth and Salary
The 38 years old, Chris has a Net Worth of $15 Million to date.  His outstanding career in Football has made him earn a huge net worth from the sports industry. Right now, he is living in a beautiful house in Connecticut with his loving wife, Danielle. He also owns a stylish Mercedes-Benz SUV.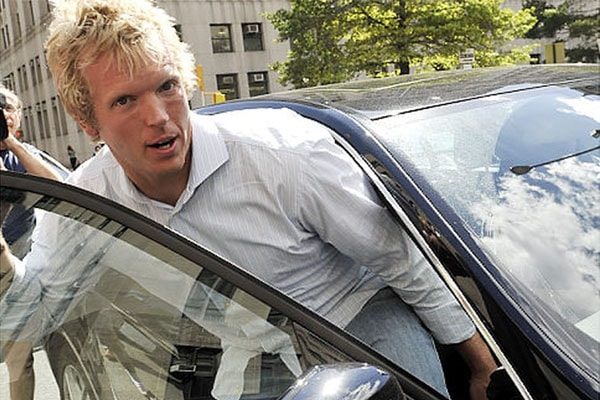 Chris Simms Spotted in public with his Mercedes Benz SUV.
Image Source: NY Daily News
Chris Simms now serves as a co-host on Mike Florio's daily PFT Live show on NBCSN. The average salary of TV Host is $57248 annually, according to Payscale. However, with the experience of Chris in the Sports industry, it can be assumed that he may be earning $70000 annually as salary. Before this, Chris was appointed as Studio Analyst at NBC sports for 2017 season.
Career And Achievements
Chris started his sports career from NFL's Club, Tampa Bay Buccaneers in 2003 and played till 2007. Subsequently, he was in contract with other NFL's Club named Tennessee Titans in 2008, Denver Broncos in 2009 and Tennessee Titans again in 2010. He also led  New England Patriots as Coaching Assistant in 2012.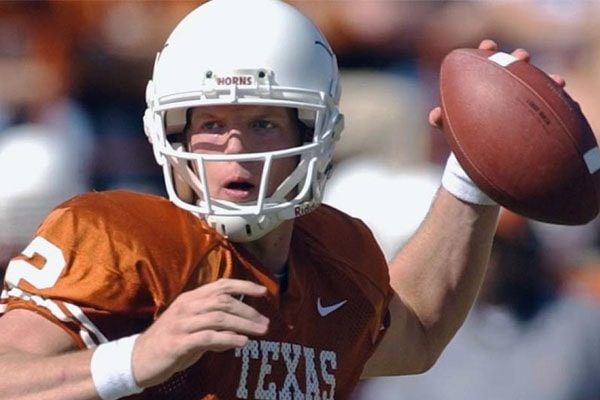 Chris Simms playing Football on grounds. Image Source: Sports Illustrated
During his Highschool days, He was awarded as ESPN RISE National High School Junior Player of the Year in 1997. Later on, he was selected as USA Today Offensive High School Player of the year in 1998. Since then, he started gaining popularity and carved his path in the world of Football.
Phil Simms' Son, Chris was once caught driving while he was high on Marijuana. As per Washington Times, he was arrested at 1 am at a checkpoint while returning home from a party with his wife and two friends.
Nowadays, Chris is living with his wife Danielle Marie Puleo along with daughter Charlotte and son Philip at Connecticut. Chris and Danielle are together since high school days in 1996. However, their wedding was held on August 1, 2004, after 8 years of dating and affair.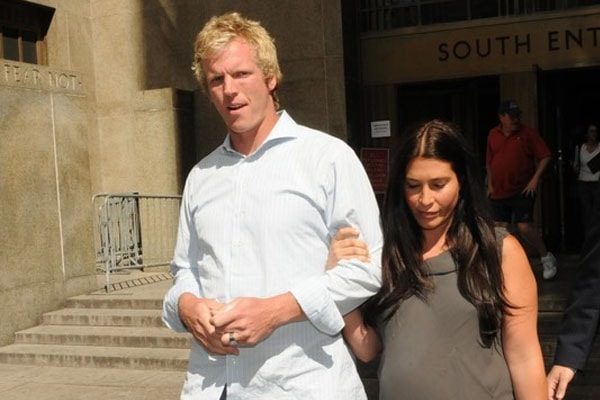 Chris Simms And his Pregnant Wife Danielle Puleo together after Chris Acquitted of Police case. Image source: WallStreetManna
SuperbHub For News And Entertainment