We adore model Paulina Gretzky and her US open Champ, Dustin Johnson. We also knew that the couple already has a child, but we are happy to announce that the power couple is expecting their second child this year! Let us get into the details!
The news has been revealed! On Saturday, February 18th, 2007, model Paulina Gretzky posted a picture on her Instagram account. It is normal for her to post pictured in her Instagram account but what astonished us was her baby bump that she was gently touching.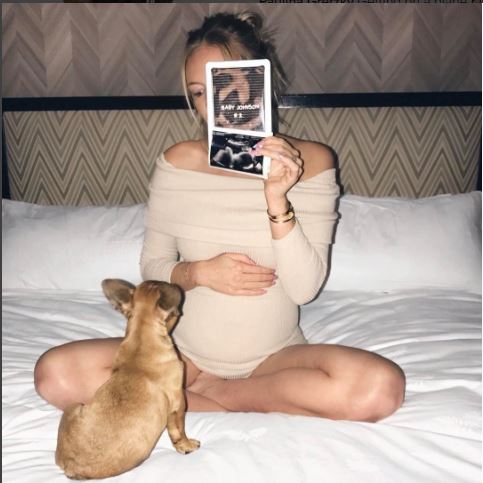 In the pic, Paulina was seen touching her bump with one hand and showing the camera her ultrasound pictures with the other! The ultrasound picture had been marked with 'Baby Johnson # 2. Paulina captioned the picture with a 'coming soon…' with a heart and angelic face following it!
Paulina and Dustin had met through her mother. Dustin and Paulina's mom had met at the Tiger's tournament where the two had played. Paulina's mother invited Dustin over to their house for dinner and introduced him to Paulina. The couple exchanged numbers and soon fell in love with each other.
The cute couple eventually got engaged in August 2013, the event of which Paulina had posted on her Instagram account. She was pictured holding his face with her hand on where the ring shone brightly while the couple kissed! Truly romantic! Paulina Captioned the picture 'Never Been Happier' with a few cute emoji and a ring emoji!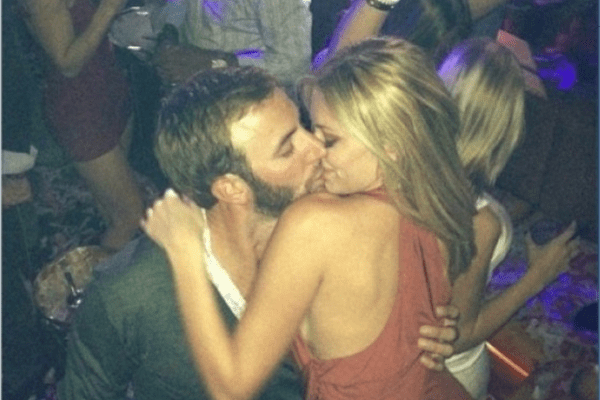 The couple together has given birth to their son Tatum Gretzky Johnson in January 2015 who is two years old now. The super cute Tatum will soon have a sibling!
She often posts pictures of herself with her fiancé and son. She recently posted a picture on Instagram of herself, Tatum and Dustin all sporting the 'Adidas' attire. Dustin was pictured blowing bubbles, while Tatum looked fascinated and Paulina seemed calm and happy. She had captioned it 'Family..where life begins and love never ends.'!
Paulina has not revealed the sex of the child till date. Maybe it is too early to say or Paulina wants to keep this detail secret a tad bit longer. We are as eager to meet the new member of her family as she is! We are extremely happy and excited for the couple. We wish Paulina a good health and the couple a happy and prosperous professional and personal life.
Read all celebrity Entertainment News