Yet another interesting and exciting celebrity affair has been enlisted! This time it is the well-known singer Charlie Puth who has been put into the scrutiny by the media. Recently he has been seen getting too cozy with actress Hailee Steinfeld. That makes us wonder what is going on! Is Charlie Puth really dating Hailee Steinfeld? Let us get into the details!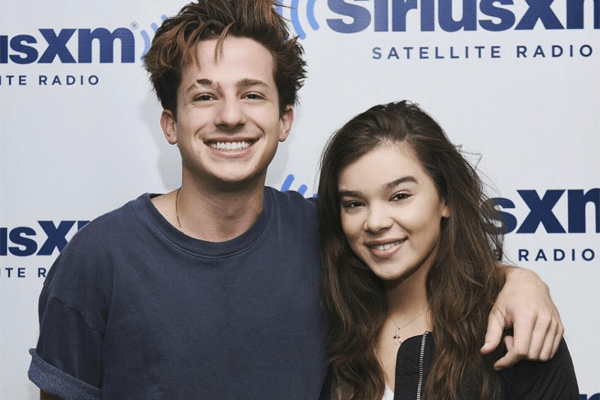 Actress Hailee Steinfeld was recently seen posting a picture on her Instagram account of Charlie Put and she hanging out together with a friend. This has given a rise into the rumor that the amazing singer and beautiful actress are in a relationship!
It has not only been this once that Charlie and Hailee have been together, the two have been pictured many times enjoying each other's company. Is it a special friendship or are they more than just friends?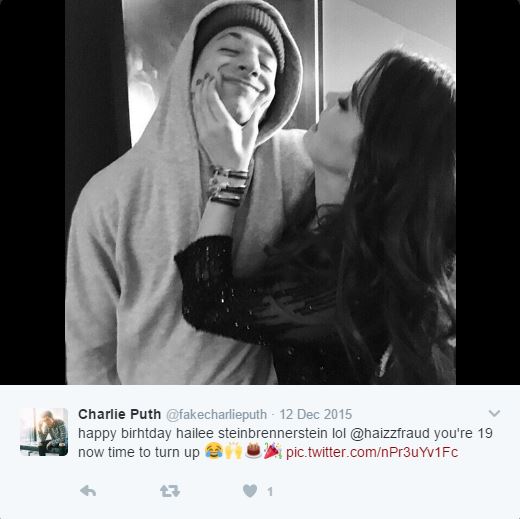 Not only has Hailee been posting pictures of them together, but Charlie has also been actively putting pictures of him with Hailee in his social media accounts. In December 2015, Charlie had posted an adorable picture of them and captioned it 'happy birthday hailee steinbrennerstein lol @haizzfraud you're 19 now time to turn up' followed by some cute emojis.
Charlie has not only covered the music industry with his super hit songs but also the social media with his on-going affairs! Although we might have ample data showing that the couple might be actually dating there are some equally strong retaliating details that prove otherwise.
Puth recently revealed in August 2016 that he was 'attracted to young actress Liza Soberano'. While in Philippines for the promotion of his album 'Nine Track Mind', the 24 year old singer revealed that Liza caught his eyes on television. He was so attracted to the Filipino actress that he invited her to his concert.
Puth sadly share to the audience that he had sent her an invite but she was busy. Charlie has not only been intimate with Hailee but also one of the fellow singers, Selena Gomez. It makes us wonder if Charlie is simply fun to be around!
Charlie has not only posted birthday to Hailee but to Selena as well. This has seriously got us all confused. To add on it, Charlie was encircled with controversy when he kissed Megan Trainor on stage while they were performing at the American Music Award in 2015. However, he later cleared us all that the two were just friends!
Read all Celebrity Entertainment News