Chantelle Connelly's is a Geordie Shore star. She was series' twelfth addition. She left the show in the middle after having a breakdown but gained fame for her acting and her tattoos.
Connelly appeared in one series and left the show in 2016. Chantelle Connelly's tattoos are the primary part of her look. And thanks to that she has gained a massive number of fan following on her social media accounts.
Chantelle Connelly's Tattoos and It's Meanings
The controversy queen has a message inked on her left hand. Chantelle Connelly's tattoo includes the famous quote "what goes around comes around".  She also has a  beautiful rose surrounded by one hundred dollar bill design on the back of her right hand.
Chantelle Connelly's other tattoos include love on the knuckles and Family on the wrist. Love and family are very important in Chantelle's life. The tattoos represent the importance and bond between Chantelle Connelly and her loved ones. Just like Chantelle Alicia Dove also has got meaningful tattoos on her body.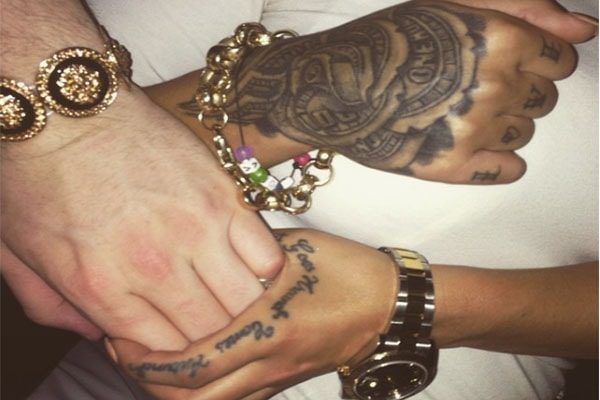 Chantelle Connelly has got a lot of tattoos on her body. Image Source: Chantelle's Instagram.
Connelly made a bold move when she got a henna mehndi inspired tattoo on her entire leg. Chantelle Connelly has a tattoo which reads Flash on her right hip.
View this post on Instagram
The social media icon  Chantelle Connelly has playing card symbols inked on her knuckles. She left Geordie Shore world for love. Connelly claimed that the love of her life was Tommy Sayers.
One of Chantelle Connelly's tattoos included her name along with Tommy written on her neck. The pair appeared to have got engaged as Connelly was spotted wearing a sparkling ring on her wedding finger. Since the relationship between the couple didn't last long, Connelly removed Tommy's name
Who is Chantelle Connelly?
Chantelle Connelly is a former reality star. She was featured in the Geordie Shore world along with Marty McKenna in early 2016. Chantelle was in a relationship with Tommy Sayers. In 2016, the Geordie Shore world star began dating Kane Mousah.
Since she debuted, Chantelle Connelly has worked her way up to become an internet celebrity. She is also an Instagram model. Connelly is also associated with Aaron Chalmers.
For more Celebrity News, and Celebrity Entertainment visit SuperbHub.