No reality shows fans are unfamiliar with the American reality cable TV series and the cast of Alaska The Last Frontier which documents the extended Kilcher family of Ruth and Yule Kilcher. Kilchers are the family living in woods sustaining their life by fishing and hunting. So how much they earn per episode? Every fan of the show might be wondering.
So, the cast of Alaska: The Last Frontier, a survival show makes $7k-$10k per episode making Kilchers' Net Worth rise to approximately $16 million dollars! excluding the net worth of singer Jewel Kilcher who is also a family member of Kilcher family but residing far from woods.
The cast of Alaska The Last Frontier
The cast of the reality series Alaska: The Last Frontier who get paid $7k-$10k dollars per episode includes eight Kilcher kids as lead actors and their family members along with the production team. The Lead actors include:
Atz Lee Kilcher/wife Jane Kilcher
Eivin Kilcher/wife Eve Kilcher
Shane Kilcher
Bonnie Kilcher-Dupree
Atz Kilcher
Apart from the above lead members of Kilcher family, other Kilchers also frequently cast in the show. Among all the cast members, the eldest son of Ruth Kilcher, Atz Kilcher considers himself as the protector of the family.

The cast of Alaska: The Last Frontier consists of Kilchers with different skills such as hunting, fishing, singing, animal husbandry, gardening and playing guitar.
The reality show depicts the life of Kilcher family, their daily life and the life-threatening sufferings they go through to sustain their living. The talented stars of the show have won the heart of millions of fans around the world.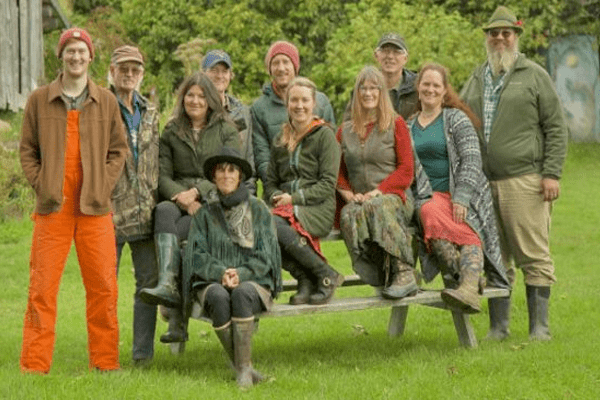 Alaska: The Last Frontier crew.
Image source: Celebrity Newsy
Salary and Earnings of Alaska: The Last Frontier Crew
Currently, the cast of Alaska The Last Frontier earns $7k to $10k dollars per episodes. But, the way the cast of Alaska TLF is amassing millions of fans it is estimated that the earnings of the cast members will be increased in coming days.
Visit SuperbHub for more celebrity News, Biography, and Entertainment.