37-year-old  Siri Deboer Pinter is a film producer and a recipe developer. She is an amazing cook and writes blogs about her food recipes on her page. Foodie, Pinter although leading a super busy life, always manages time for her passion and family. Moreover, Pinter has produced the movie New Year's Eve with her husband Carson Daly.
Minnesota native, Pinter married her longterm fiancée, famous American television host, Carson Daly on December 23, 2015. The duo decided to marry secretly and shocked not just their parents but also the fans.  Siri and Carson firstly, dated 10 years- engaged for two- and now share three children.
Siri Pinter and Carson Daly's Relationship
The heartthrob of everyone's childhood, Carson Daly, tied a knot with his lovely wife, Siri, three years back. The lovebirds finally wedlock after dating for more than a decade. The partners shared the exciting wedding news on their Instagram. The soulmates have finally united as life partners after a decade of dating.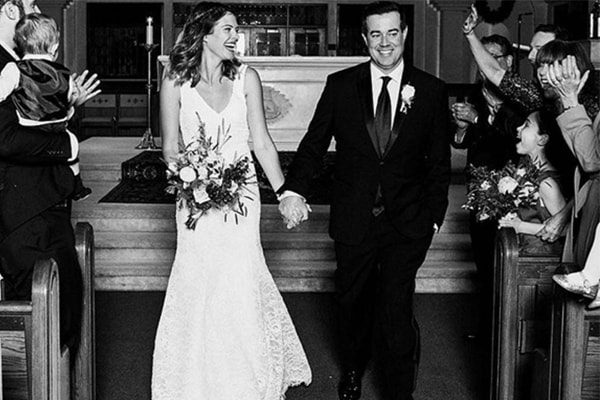 Carson Daly and wife, Siri Pinter, walking down the aisle on their wedding day. Image source: E! News
The pair shares an immense and intimate bond. Daly is a caring and devoted husband to his wife Nevertheless, they face conflicts like in every other relationship. But, the duo has mastered the art of overcoming it. Siri loves being with her husband and family.
Carson Daly's wife gave birth to a Son and two daughters. Son, Jackson James, is  8-years-old and daughters, Etta Jones and London Rose are 5-year-old and 3-year-old respectively.
Siri Pinter is an amazing cook/ film producer
Carson Daly's wife Siri Pinter, is a fulltime mom. However, She still follows her passion and is a blogger for the famous food blog page, Siriously Delicious. In the blog, Siri posts the recipes and tips to be a better cook.  The fierce mom is not just a food blogger but also  Today Food Contributor Gig.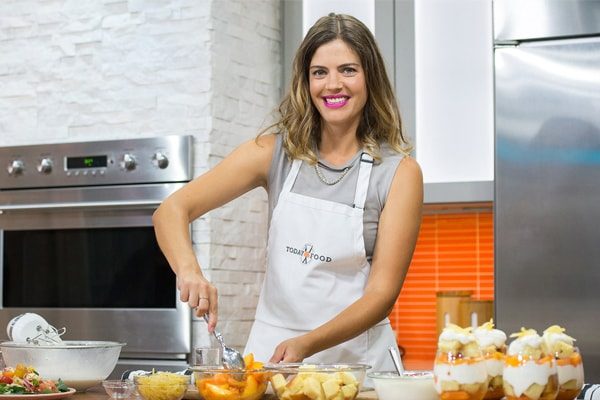 Carson Daly's wife, Siri Pinter cooks for Siriously Delicious.
Image source: Today
Carson's wife, Siri, worked in television, before developing taste for cuisine. Pinter was a producer and a writer. Her credits include programs like Frasier and Committed.
SuperbHub for more News and Entertainment