Richard Petty is known to many simply with the nickname "The King of NASCAR" The most decorated racer in the history of NASCAR has auctioned his cars along with his trophies.
Petty has a record of winning two hundred races and seven Monster Energy NASCAR cup series championships.  During his career in NASCAR, he has won hundreds of trophies, rings, watches, and many more. Recently, Petty auctioned most of his life earnings from his career.
Richard Petty Cars, Trophies, Rings, Jackets auctioned
NASCAR's Richard Petty has a museum in Level Cross, North Carolina. The museum comprises Richard's previous racing cars and other memorabilia. Despite showcasing in the museum also, The King has still enough cars collection and trophies in the house.
Richard Petty's kids also don't want his cars as they have already their own new branded cars. So, Richard decided to auction his cars, trophies, and other pieces of stuff.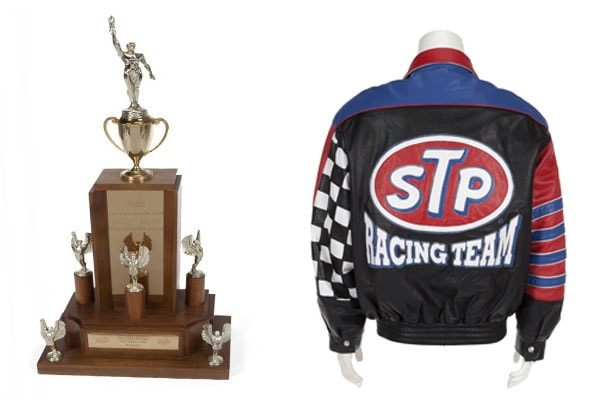 Richard Petty's trophy and a leather jacket signed STP by Petty.
Image Source: Julien's Auction
The list of trophies, cars and other things that Petty kept in the sale are:
---

1978 Chevrolet Monte Carlo which he drove in 1979 and won his seventh series championship ($200,000 – $300,000).

1992 Pontiac Grand Prix which he operated on his farewell tour ($200,000 – $300,000).
Petty's first Southern 500 trophy won in 1967 ($100,000 – $200,000).
A leather racing jackets signed by The King aka Petty.
License Plates, Posters, trading cards and clothing.


---
The auction took place live and online by Julien's Auctions on May 12, 2018. The auction program was held at Planet Hollywood Resort & Casino in Las Vegas. Along with the memento of Petty, there were other cars also in the sale.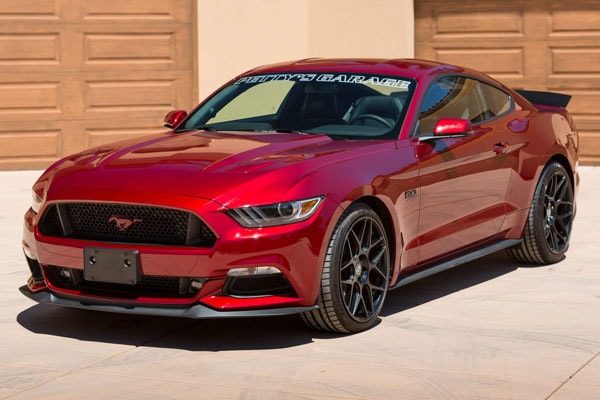 Richard Petty auctioned 2018 Ford Mustang F150 built in Petty's Garage.
Photo Source: Mecum Auctions
The 81 years old NASCAR racer kept following more cars in the auction;
Along with brands mentioned above of cars, Richard had auctioned other various brands of cars along with trophies. Online bidding was also available for those who were interested but couldn't attend the program.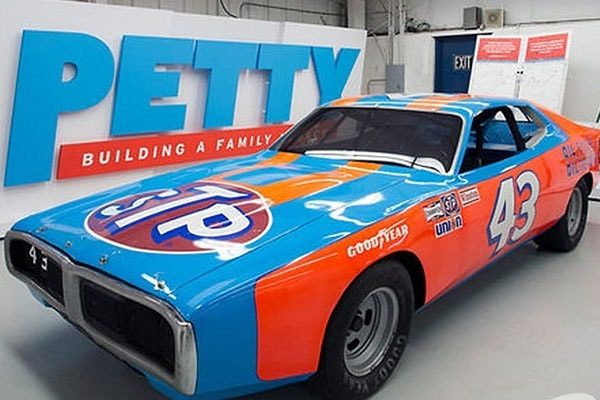 Richard Petty auctioned his Dayglo red and Petty Blue 1974 Dodge Charger car. Image Source: Julien's Auctions
Richard Petty auctioned more pieces of Memento
The 81 years old former racer Richard had kept his Marathon racing suit bearing Terry Labonte's name. Its estimated price was $800 to $1,000. Moreover, a 2008 Victory motorcycle made by Polaris and driven during the Kyle Petty Charity Ride was also on sale. Its cost was ranging from $6K-$8K.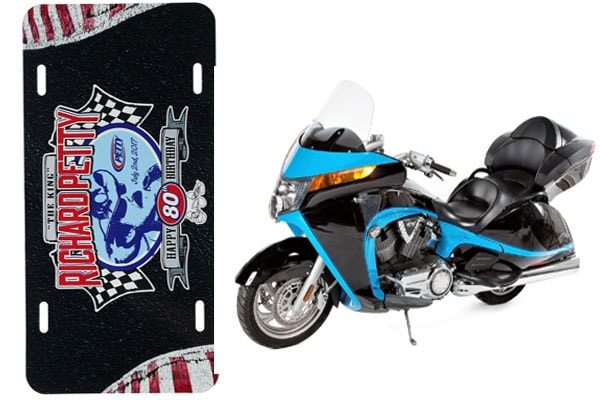 License plate and motorbike of Petty on Sale. Image Credit: Julien's Auction
After 1,184 races spanning three decades, Richard still hasn't retired from Racing. He is currently serving as a co-owner of Richard Petty Motorsports, Petty's Garage high-performance speed shop. It is also a race team competing at NASCAR's highest level.
Visit SuperbHub for more Articles and Entertainment.