Shakespeare once said, "World's a stage, and we are here to play our parts." Likewise, we play multiple roles in other's life, sometimes be responsible for wrecking their life, and sometimes end up teaching a life-long lesson.
Marlon Stockinger and Pia Wurtzbach are walking shadow, who met at one point and continued on their own journey only for few years. The duo separated after 3 years of relationship. What could have possibly gone wrong with this beautiful couple, you say? Let's roll down and have a look.
How Did Marlon Stockinger and Pia Wurtzbach's Fate Cross?
Sometimes, it is as if you are forced to meet a person in life to experience. The Miss Universe, 2015, Pia Wurtzbach confessed of having a crush on Filipino racing driver, Marlon Stockinger, for a few years but was not courageous enough to reach out to him.
Moreover, in a make-up tutorial video with a YouTube sensation, Patric Starrr, she admitted that the race car driver would not notice her at all. Later, she mustered up her courage and made the first move by liking Marlon's photo on Instagram. What a world to be alive in?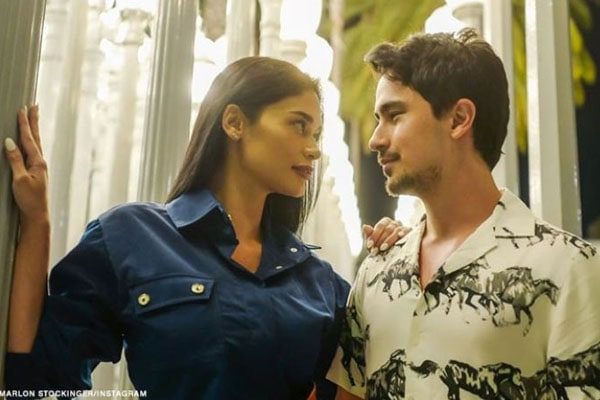 Pia initiated the relationship by liking Marlon's Instagram post. Image Source: Marlon's Instagram.       
Incidents followed, they continued to grow close and fall in love through the Internet before finally meeting in New York on September 26, 2016.
The Love-Birds
The beautiful couple of Pia and Marlon had the best looks, to begin with, and both of them looked great together. The former Miss Universe, Pia Wurtzbach's boyfriend, admired her deeply, and they shared fair amounts of good memories.
Marlon confirmed their relationship on October 26, saying they've been fortunate to know one another despite the distance. Likewise, months later, in 2017, Marlon Stockinger's girlfriend, Pia, confirmed about them being an official couple in an interview on ANC. 
In addition, the couple loved to travel together and had gone on multiple vacations. Those with the crowns bear responsibilities, and therefore, Pia had usually lived abroad and could give a little time for Marlon, but they made it work until the steep downfall.
Rumors Aired Even Before
Before the actual and official announcements, there were rumors about the ex-pair's split back in 2017 when controversy regarding Marlon being the father of twins arose. Pia was in awe and denial and asked the media to check the facts. It was true! Much horrendous thing to lie about to your partner eh? Marlon's ex-girlfriend came out and confirmed the fact. Despite the rumors, the pair were together and in love.
Similarly, the rumor followed when Pia and Marlon reportedly deleted their photos from their respective Instagram account. Fans speculated the split but were dismissed later when they celebrated their first meeting anniversary and posted on their Instagram stories.
Later, in 2018, rumors spread again after she posted a picture of herself captioned "No Boyfriend, No Problem." The World of the Internet is unbelievable.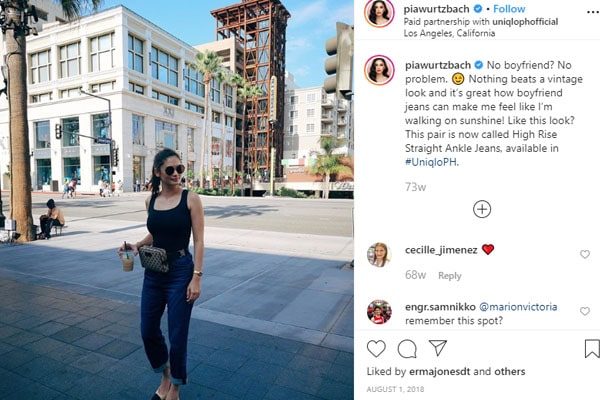 The scandalous Instagram post that made unnecessary hustles and bustles. Image Source: Instagram.       
Following the post, Pia had to clarify that Pia's ex-boyfriend had no problem with the post. Imagine having to clarify your job to the whole world! Hectic!
Moreover, Marlon Stockinger & Pia Wurtzbach fell into unfollow gossips. According to Cosmopolitan, Marlon unfollowed Pia after her decision to attend a concert at Super Show 7 concert at the MOA Arena in June 2018. The rumors were all shushed after their interview with Cinema news, where they denied the breakup.
Further, Pia even posted a picture of them together in August 2019 during their trip to Los Angeles.
The Inevitable
Every couple fights and fights are supposed to strengthen unless you begin to spend days and nights fighting. Unless your "once everything" begins to irritate you and change you into the worse version of yourself. Well, then my people, comes destruction, and destruction was inevitable in the case of Marlon Stockinger's relationship with Pia Wurtzbach.
After 3 years of being together, the couple called off on their romance this winter. Some sources claim that the couple would spend their time fighting and arguing. The claim is yet to be confirmed, but the couple split before Pia turned 30.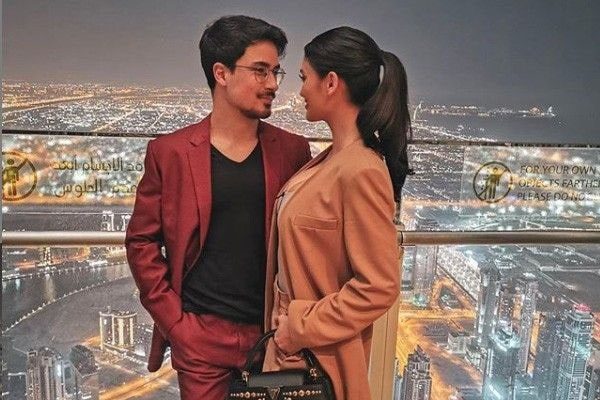 Sadly, passion faded out in this beautiful relationship. Image Source: Philippine Star.       
Many speculations were made behind the reasons for their split, including the financial dependency of Marlon. But Pia denied the fact by releasing a statement through her manager, Rikka Fernandez.
The statement reads,
"It's true that Marlon and I are no longer together. I wish him and his family well, and out of respect for them, let me make it clear – Marlon and his family never depended on me financially."
This is the only statement by Wurtzbach whilst Marlon is yet to give a statement but has deleted the pictures from his Instagram since August.
Additionally, another reason behind their breakup as per fans' speculations could be Marlon's unstable job.
Is Pia Currently Dating?
Pia is exclusively single and focused on her career as a model and an actress.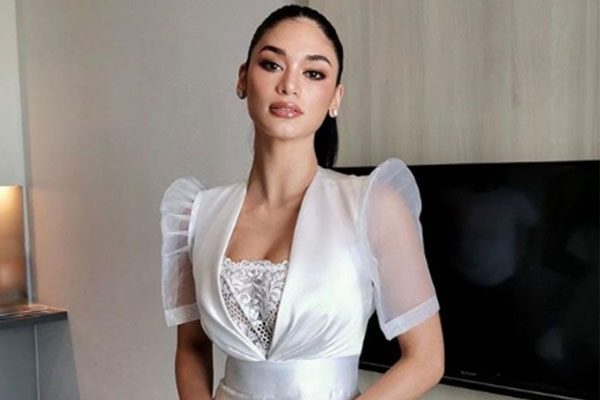 Pia Wurtzbach is not dating anybody and is working hard to achieve success. Image Source: Yahoo Lifestyle.      
Today, Pia Wurtzbach and Marlon Stockinger are two separate individuals living their lives on their own terms. Let's hope they find new people to fall in love with, share their part of love wholly in the near future.
Make Sure To Follow SuperbHub For More Updates On Celebrity News, Entertainment, and Biography.