Rapper  Bow Wow's fight with ex-girlfriend Kiyomi Leslie has been a part of a major controversy. Growing Up Hip Hop Atlanta stars had an unstable relationship.
What Was the Reason for Bow Wow's Fight with Ex-Girlfriend Kiyomi Leslie?
Rapper Bow Wow's fight with ex-girlfriend Kiyomi Leslie was a part of controversy after the former couple was arrested for domestic battery on February 2, 2018.  Things between the former couple were not working out. Bow Wow's fight with ex-girlfriend Kiyomi Leslie took place early in the morning in Atlanta.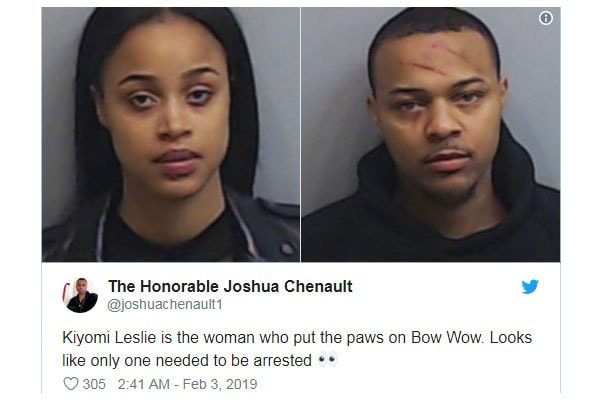 The officers were not able to determine the culprit. The aggressor in the altercation is unknown which is why the former couple was sent to Fulton County Jail. Bow Wow suffered multiple injuries. He had a gash in his neck and side and bruised ribs.
Although the stars broke up in 2018, they have not officially announced the reason for their breakup. After their breakup on a wrong note, Kiyomi started dating Young Ma, and Lil'Bow Wow was photographed with an unidentified girl.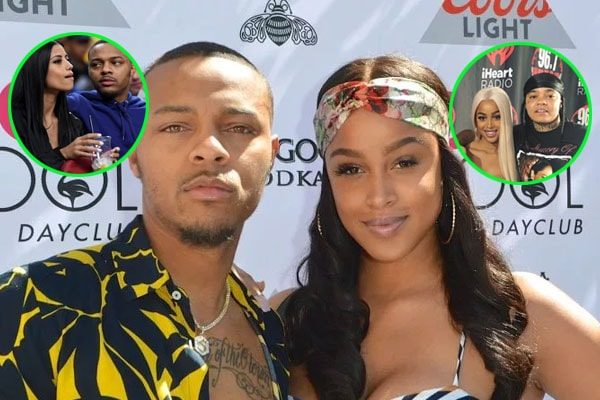 Bow Wow and Kiyomi were spotted with different people. Image Source: Bossip/Pinterest/ Getty Images.
The relationship of the past couple Bow Wow and Kiyomi was publically revealed. They were open about their relationship. The model even spoke about it in an interview.
After their breakup in 2018, the rapper still wanted to get back with Kiyomi. Lil' Bow Wow was trying to get back with the model and expressed his feelings on social media. He even said that he felt extremely heartbroken after she left.
Bow Wow and Kiyomi were going to become parents. Unfortunately, Leslie had a miscarriage. She revealed the problems that bothered her while she was pregnant. Kiyomi claimed that social media was one of the reasons for her miscarriage. In an interview with DJ Smallz Eyes, she mentioned that social media caused her stress and insecurities.
Kiyomi Leslie stated that her relationship with Lil' Bow Wow was toxic. Things were not working out even though the former couple tried their best to maintain it.
Kiyomi Leslie revealed that she was manipulated to fake things for the show. Even her emotions and reactions were supposed to appear natural for the camera.
For more Celebrity News, and Celebrity Entertainment visit SuperbHub.