"The old man doesn't know how to throw a ball!" Oh yeah, why not say that to this 79-year-old who probably coached your favorite Basketball star, Bob Knight? This former coach is well known in the leagues, and he still has thousands of fans cheering him on.
With such a high number of fans, it would make sense that people want to know about him. Especially about his personal life. So, why not take a look at Bob Knight's wife, Karen Vieth Edgar, and find out what their love life is like? Maybe you might find out about some things you previously did not know about him.
Did You Hear About Their Marriage?
By 1988, the old Basketball coach was already quite famous. Having won three NCAA championships by that time, hardly any basketball fan hadn't heard of him. So, it would make sense for such a man's wedding to be grand, right?
Well, despite the answer being yes, what actually happened was something quite the opposite. At the time, Bob Knight had just gotten his Mexico job and was all over the media. It seems that he did not want to face it again, which, if his wedding was announced, was sure to get him a whole lot more of this unwanted attention.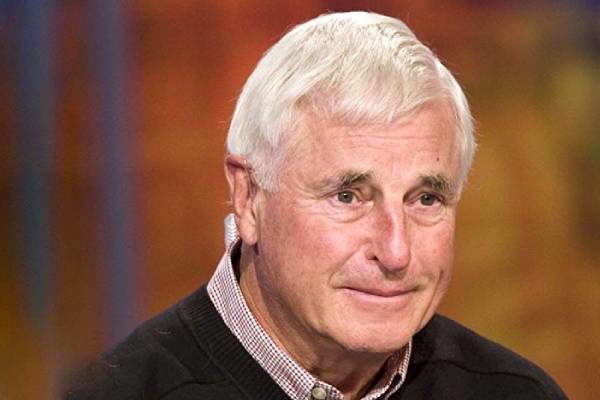 Bob Knight did not want any media attention during his marriage. Image Source: IMDb.
So what did he do? Bob met his old friend, Methodist Bishop Leroy Hodapp, and his wedding officially happened at Hoadapp's office. The wedding happened on May 23, 1988, and the only other person to have attended Bob Knight's wedding was Hilda Van Arsdale.
Guess the low key thing worked because the wedding was not reported until about a month. Surprised? Well, probably not as much as fans had been when he made a return to IU Campus.
Who Is Bob Knight's Wife, Karen Vieth Edgar?
Okay, so the coach got married and was stolen away from all the other women waiting for their chance. But who exactly is this Karen Vieth Edgar that managed to steal Bob Knight's heart away?
Well, only a coach can steal the heart away from a coach. And that is exactly who Bob Knight's wife, Karen Vieth Edgar is. Karen used to be a winning coach and, during her marriage, already had three Oklahoma Basketball titles. This was all during her 14 year time at Lomega High School, which was in Kingfisher County, Oklahoma.
Bob Knight did not want any media attention during his marriage. Image Source: IMDb.
With such an achievement, it was no wonder that Bob Knight's heart, which was in perfect control, saw an unexpected steal.
How Is Their Love Life? Do They Have Kids Of Their Own?
For celebrities, movies, or sports, it is not an easy thing to live a wonderfully happy life with only one partner. Some get divorced more than thrice and still don't find the person of their dreams. But after Bob Knight's divorce with Nancy Lou Falk, he finally managed to score a full-court basket shot.
After getting together in 1988, Bob Knight's wife makes sure to keep her husband happy. And with Bob Knight's net worth being $15 million, the two are probably living a comfortable life. The couple's married life is unlike any other, and it doesn't seem like it will come to an end any time soon, or ever in that matter.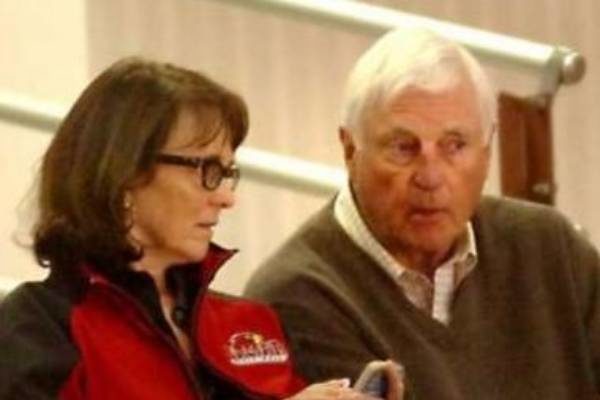 Karen and Bob Knight have a wonderful life with his wife. Image Source: Pinterest.
Sadly, despite this marriage, there was never any news of Karen and Bob Knight's children. But they still have Pat Knight and Tim Knight to call as their kids. They are Bob Knight's kids from his previous relationship, and despite this fact, it seems that the family keeps living a wonderful life.
Don't Forget To Follow SuperbHub If You Enjoy Reading The Daily Updates We Have On Celebrity News, Entertainment, and Biography.