Bill Gates is the founder of Microsoft and the second wealthiest person on the planet with an astounding net worth of $110 billion. Gates and his wife, Melinda Gates, have three children- Phoebe Adele, Jennifer Katherine, and son, Rory John Gates.
The Microsoft founder, Bill Gates' son Rory is set to start college. The mega-billionaire family is moving to Chicago for Rory John Gates' education. Bill Gate's son will be joining the University of Chicago for the Class of 2022 in the Fall.
Bill and Melinda Gates' Son: Rory John Gates
According to Bill Gate's Instagram, Rory is feisty, curious, and compassionate. To have the world's richest dad can spoil one, but Rory is the opposite and the epitome of good manners.
Microsoft founder, Bill Gates, and his wife, Melinda, share a wonderful son, Rory John Gates. Image source: Daily Mail.
Furthermore, Bill explains that he is eager to look forward to the world this young lad might represent and build. He could comfortably live off of his parents' money, but Bill Gates chose to raise his children to be humble and hard-working. Therefore, Rory is heading towards the next phase of his life, the University. And father Gates is already prepared for his stay near the campus.
The billionaire son has graduated from Lakeside School in Seattle like his father and is in search of a university. Moreover, It has been widely speculated that the $1.25 million worth house was for Rory as the home sits just a few steps from the University. Furthermore, the son of the billionaire was previously spotted touring the campus with some security in the back.
$1.25 Million Mansion in Hyde Park
The wealthy couple, Bill and Melinda Gate, recently purchased a $1.25 million worth house in Hyde Park, Chicago. The luxurious house was bought through a land trust on April 4, 2018. Likewise, Gates is one of the wealthiest person ever with a net worth of $110 billion to own a property in the Chicago area.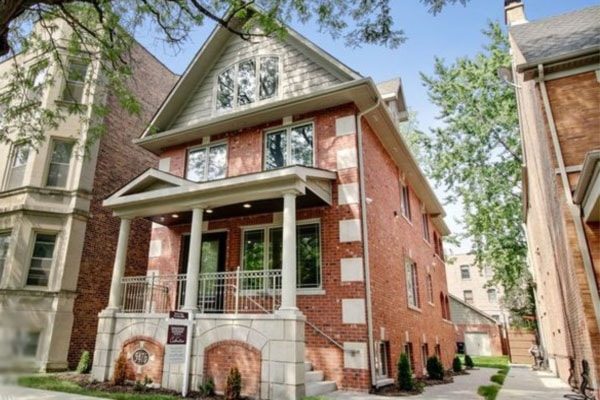 The Chicago house of Bill Gates is for his son, Rory John Gates.
Image source: Chicago Tribune.
The three-story Hyde Park house is across the street from UChicago's campus at 5476 South Ellis Avenue. The 1902 built house was renovated in 2016. Besides that, the luxury house has five bedrooms and four and a half bathrooms within 3000 square foot space. Moreover, the home is equipped with video surveillance with five exterior cameras, built-in Viking appliances, heated floors, and so on.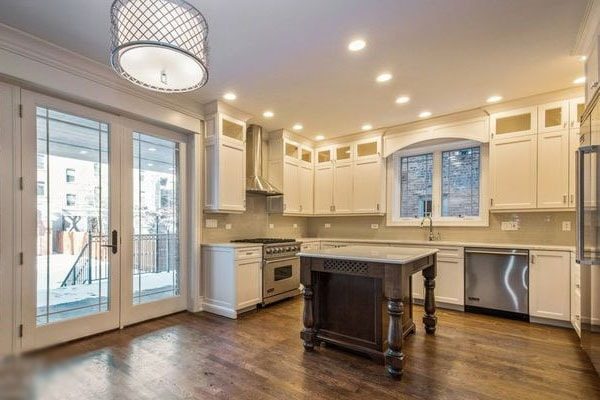 Bill Gates has a luxurious mansion in Chicago worth $1.25 million.
Image source: Chicago Tribune.
The mansion was first on the market for an astounding price of $1.3 million and then a price increased to $1.395 million. However, the sellers cut their asking price to $1.345 million. Likewise, the Gates purchased the houses for a relative bargain-basement price of $1.25 million.
Although none of Gates' sources confirm the purchase, all signs point to the possibility that the house belongs to Gates. Moreover, Gates' Real Estate attorney, Christopher Carletti is listed on the deed.
Rory John Gates is off to start a new beginning but so are his parents, Bill and Melinda Gates. Sadly, the couple of twenty-seven years have decided to end their marriage and Bill released a statement claiming it's amicable and they'd be thankful for the privacy.
Want To See More? Then Stay Updated With SuperbHub For More Updates On News, Entertainment, And Also Biography.