Antwan André Patton a.k.a. Big Boi's wife Sherlita Patton is an entrepreneur. Big Boi tied the knot with his wife Sherlita on March 23, 2002. The couple has two children together; Cross Patton, Jordan Patton. As for Bamboo Patton, he is Big Boi's son from a previous relationship.
To those who do not know who Big Boi is, he is an American rapper, songwriter, actor and record producer. He is best known for being the member of American hip hop duo Outkast alongside Andre 3000. Big Boi's work as the member of the duo has resulted in the production of six studio albums.
Big Boi's Wife Sherlita Patton
According to Sherlita's LinkedIn, she graduated from Clark Atlanta University and is a well-known and longtime successful realtor in Atlanta.
As mentioned earlier, Sherlita Patton was an entrepreneur who co-owned a boutique known as P Valentine in Atlanta. The boutique opened in the year of 2007 but, it had to be closed just a year later.
The reason for the boutique being shut down is not clear. However, in an interview, Sherlita said that the important thing was achieving the goal on her own without the benefit of the celebrity.
Sherlita Patton Is The Baby Mama Of Big Boi's Two Children
Aforementioned, Big Boi and his wife Sherlita Patton are living with three children. Sherlita is a great mom to all the children. Here are some brief details about the children of Big Boi and Sherlita Patton:
Jordan Patton
Jordan Patton, the eldest of the three Patton kids, was an honor student in high school as well as a Camp Starlight counselor. She was gifted a record label by her father Big Boi when she was 16 years old.
Big Boi's daughter Jordan graduated from high school in 2016 from Auburn University in December and, no surprises here, father Big Boi was proud and pleased.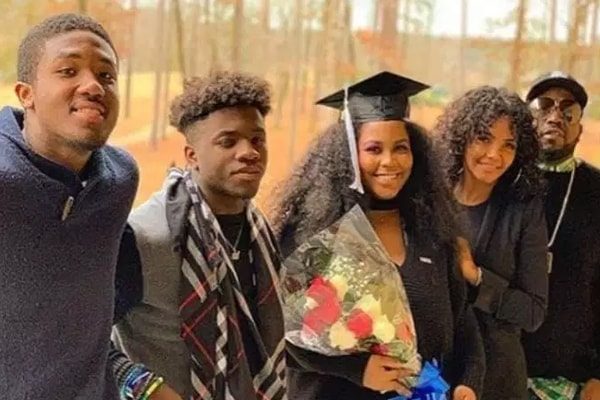 Big Boi's daughter Jordan Patton (center) with wife Sherlita Patton is a university graduate. Image Source: Heavy.
The gorgeous Jordan is a bi-lingual person who has obtained a degree in psychology.
Cross Patton
Big Boi's son with Sherlita Patton, Cross Patton has sought a career that is somewhat different than that of his father. He is an undersized Running Back at the University of Oregon. He has shown his classy playmaking skills and elusiveness all throughout his high school career.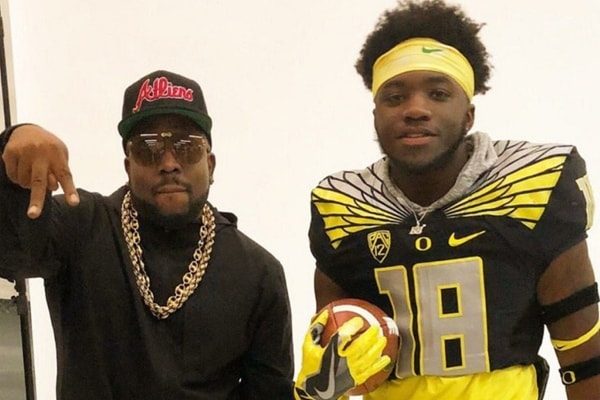 Big Boi's son with wife Sherlita Patton, Cross Patton, is a Running Back in the University of Oregon. Image Source: The Athletic.
According to 247sports, Cross had scholarship offers from a few football powerhouses like Columbia, Presbyterian and Seton Hall. However, he has rejected the advances from these and committed his career to the University of Oregon earning him a guaranteed spot in the team without the benefit of scholarship.
Bamboo Patton
The last of Big Boi's children is Bamboo Patton whose original name is Antwan 'Big Boi' Patton.
Bamboo graduated with honors from the well known Woodward Academy in Atlanta. In his commencement ceremony, his father Big Boi and Andre 3000 reunited for a performance. This event was Bamboo's big day and was a national story.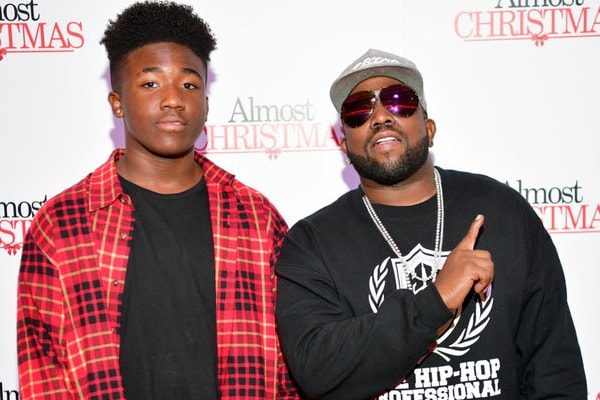 Big Boi's second son Bamboo Patton with wife Sherlita Patton is a university graduate with honors. Image Source: Bill Board.
Bamboo was accepted to New School in New York City where he is pursuing a degree in architecture. In his first semester, he earned a 4.0 resulting in Big Boi to brag on his son.
Sherlita Patton Filed for Divorce in 2013
In the year of 2013, Big Boi's wife Sherlita Patton filed for divorce against her husband. They were gearing up for a custody battle for their then children.
However, the couple reconciled a year after the divorce was filed and Big Boi certainly had his lady back in his life
What the future holds for the Patton family is speculation of all. However, with kids having such a bright future and since the whole family loves each other so much, the future of the Patton family looks a lot brighter than ever before.
Keep connected with Superbhub for more News, Entertainment and Biography.