Asahd Tuck Khaled, son of Music Mogul DJ Khaled and Nicole Tuck was born on October 23, 2016. Asahd is seen with his father in many public events, award shows and on the DJ's show as well. Grammy Nominated Khaled has made his son Asahd a part of his music career.
Snapchat King DJ Khaled featured his son Ashad on the cover of his tenth studio album Grateful(2017) which debuted number one on U.S. Billboard 200 and certified platinum by RIAA. Khaled's  Eleventh Studio album Father of Ashad(2018) is another momentous look for his newborn son Asahd.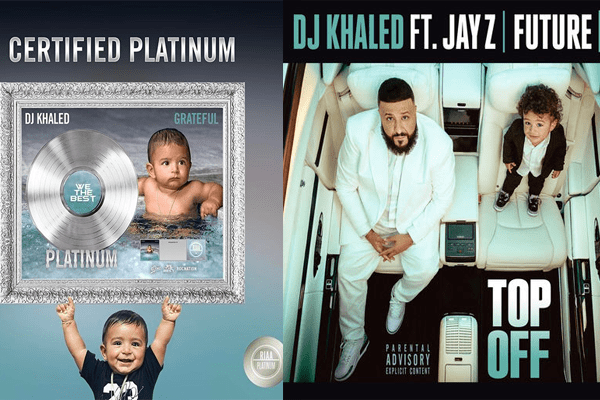 Khaled's 9th album Grateful Platinum certified/ 11th album Father of Asahd song Top Off feat. Jay z & Future. 
Image Source: Bella ninja/ Instagram   
DJ Khaled's Son Asahd Tuck Khaled
Asahd's name comprises both his father's and mother Nicole Tuck's name. Asahd is already on his life's wild ride as he consistently floored out in Red Carpet appearances in Gucci suits and Jordan sneakers.
The newborn son of DJ Khaled started making these lavish appearances since he was under 14 months old, Asahd rocks the $100,000 watch his dad gave him as a birthday gift. Asahd had also attended the 2018 Grammy's dressed in a David August Tuxedo($2,500-$4000) before he could crawl.
Baby Asahd with his dad DJ Khaled on 2018 Grammy's. Image Source: Asahd Instagram
Despite being a toddler Asahd doesn't rely on his parent's wealth as he earns for himself from royalties of his father's album Grateful which Asahd helped produce as an Executive Producer when he was 4 months old.
Also Read: Rich Kid Asahd Tuck Khaled Net Worth 2018. His Expensive Lifestyle.
Birth of Asahd Tuck Khaled
Asahd was born on October 23, 2016, his dad DJ Khaled documented the entire birth on his Snapchat. DJ Khaled has been documenting every detail and precious moments of his son Asahd since his birth.
Asahd Khaled's birth may be the first live child rearing ever broadcasted on Snapchat. DJ Khaled shared the birth of his son Asahd by documenting his fiance Nicole Tuck's entire delivery while blasting songs from his album Major Key in the Background.
First birthday party
Hip-hop Star DJ Khaled threw an epic Jungle-themed party for his son's first birthday. The party was held in Miami's newly renovated nightclub Liv at Fontainebleau bought by Khaled and his partner Nicole Tuck.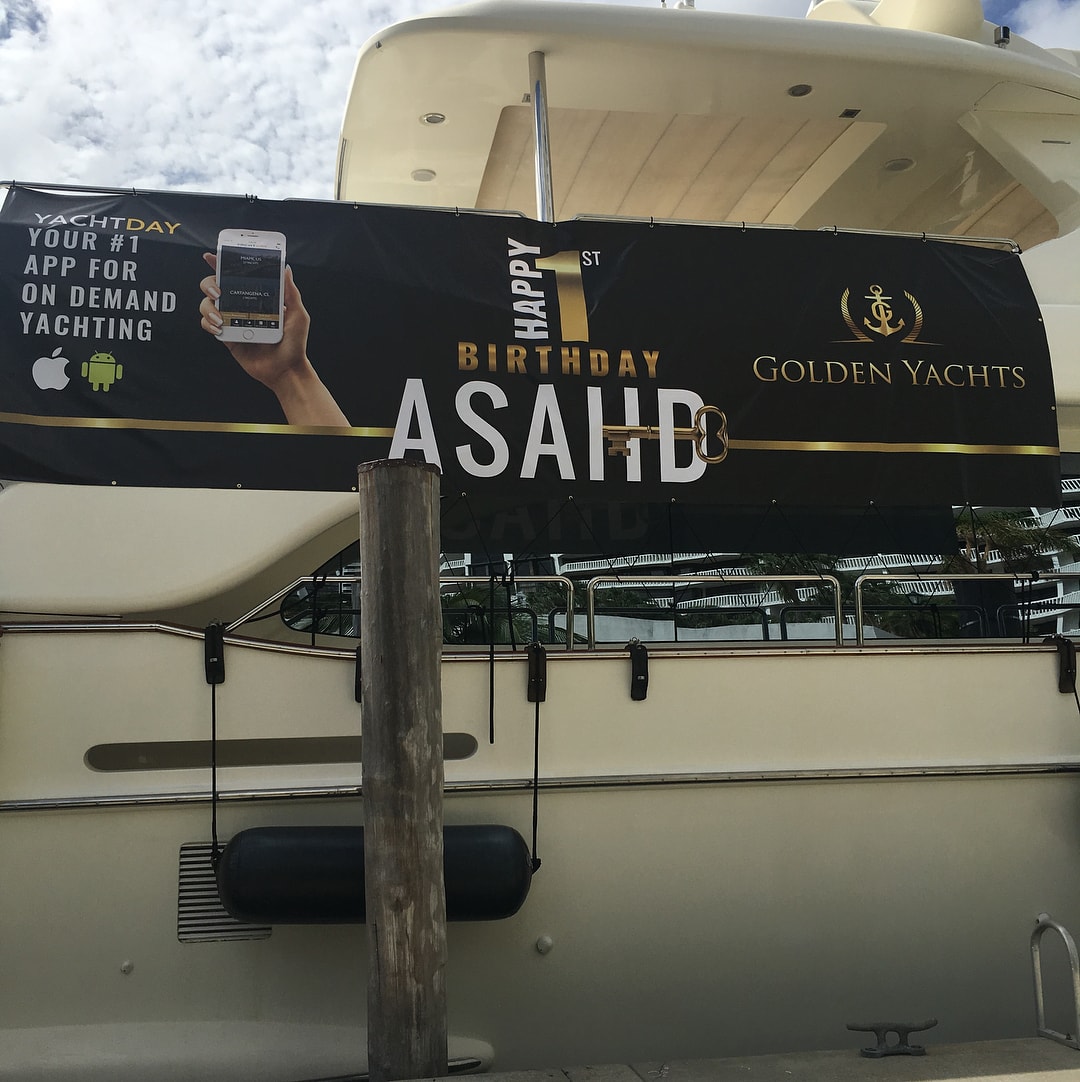 Asahd Khaled's 1st Birthday on Golden Yachts. Image Source: Asahd Tuck Khaled Instagram
The birthday party included dancers in animal costumes and mini luxury cars for the children. The party kept going past Asahd's bedtime but he seemed to enjoy his first lavish birthday party and stepping into the second year of his life.
Also Read: DJ Khaled's net worth | LA Mansion and Car Collection
DJ Khaled's birthday present for his son Asahd was a $100,000 rose-gold watch encrusted with total 600 diamonds.
Rap Spotlights posted a picture of Asahd sitting on the birthday throne with a crown on his head.
5 Quick Facts about DJ Khaled's son Asahd Tuck Khaled
Asahd Tuck Khaled has 1.8 million followers on his Instagram
Ashad Khaled was 4 months when he worked as Executive Producer for his father's album Grateful
Asahd Khaled's birth was documented on Snapchat by his Father
Asahd shared the stage with his father at The BET Awards for song "I'm the one"
Asahd Tuck Khaled's mother is DJ Khaled's Longtime fiance Nicole Tuck
On September 22, 2017, DJ Khaled posted an adorable video of the moment his son Asahd Khaled uttered his first word. Khaled captioned when I hear my son's first word it put tears in my eyes, My son Asahd Khaled, I love you so much.
In the video, Asahd is lying on his father's chest with a pacifier in his mouth and stares at the camera saying "Daddy" DJ Khaled repeats saying "Dada".
Also See: DJ Khaled Annoying his wife Nicole Tuck
For more Celebrity News and Entertainment: SuperbHub