Larry Dorf is an American actor and writer. Having started his career 20 years ago in 1998 by appearing in the TV series Party of Five, He has since then written and featured in multiple movies and TV series. He has featured in many hit series' and movies like Evan Almighty, All About Steve and many more.
He rose to stardom after being cast in the 2017 hit TV series Nobodies. He starred opposite Rachel Ramras and also co-wrote the show. The show was a massive success and Larry gained massive followers who became interested in his love life. Well, we now know that Larry is married to Samantha Dorf and also has two kids.
Larry Dorf is married to Samantha Dorf. They have two sons together. He calls his first son Young Larry.
Marriage to Samantha Dorf
Larry Dorf is married to Samantha Dorf, who goes by the name of samsamdorf on Instagram. Larry is a very private man and keeps his things to himself. Therefore much details about his marriage and personal life are rarely a subject of publicity. The couple have kept their private life very private indeed.
Larry recently posted a picture of his wife Samantha as she took part in Moms Demand Action rally. The rally was conducted to protest against the recent Florida shooting. She was applauded for work by Larry and many others.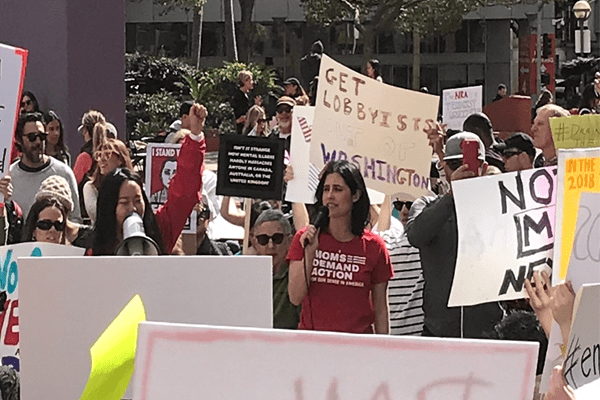 Samantha Dorf, wife of Larry Dorf, during Mother's Demand Action rally, Image source: Larry's Instagram
Last year, Larry posted a picture with his wife where the both of them were getting pedicures. The couple looked lovely together. Them taking a pedicure together added a level of romanticism to their marriage.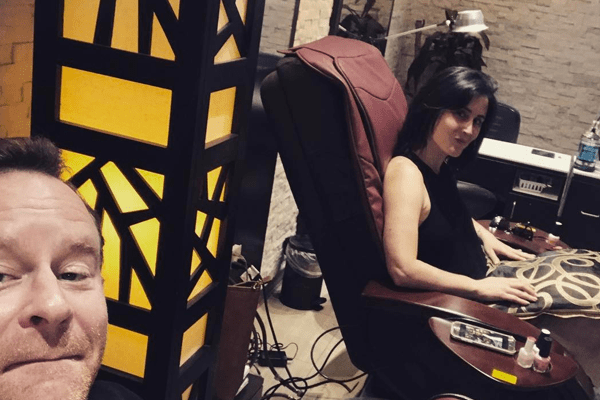 Larry Dorf getting a pedicure with wife Samantha Dorf, Image source: Larry's Instagram
As Larry is a private man, details about his previous relationships before his marriage is unknown.
Larry and Sam's Children
Larry and Sam have two children together. Both of them are sons. They have kept most of the information about their son private. Larry did post a photo of his elder son playing solitaire though.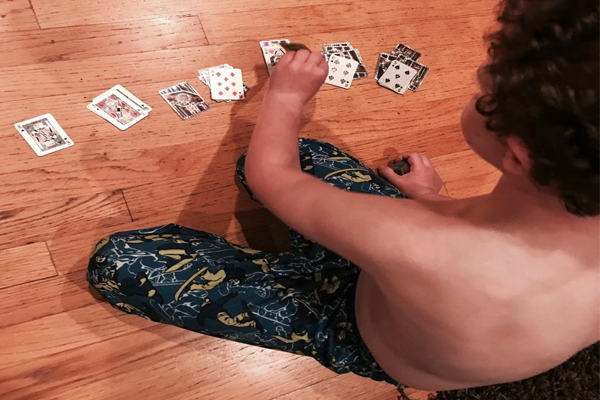 Larry Dorf's eldest son playing solitaire, Image source: Larry's Instagram
He again posted a photo of both of his sons along with his parents. Both the kids are lovely and Larry is lucky to have them.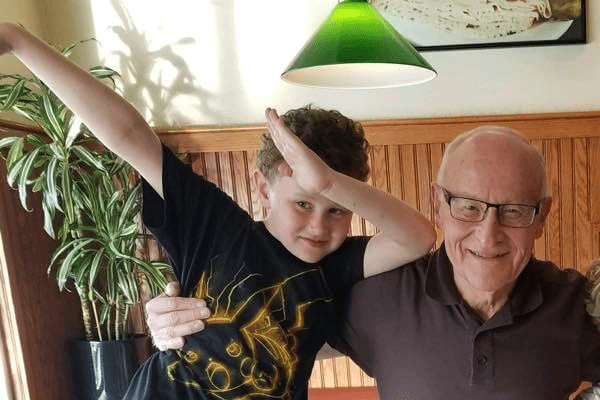 Larry Dorf's sons with their grand parents, Image source: Larry's Instagram
For more news and entertainment, visit Superbhub.