The American Model and Actress, Angie Michelle Harmon got separated from her husband Jason Sehorn in November 2014. Angie Harmon is a mother of her three daughters Emery Hope Sehorn, Finely Faith Sehorn, and Avery Grace Sehorn. Although the couple separated in 2014, they legally got divorced in 2016.
The reason for the separation of the couple is probably Angie and Jason's long-distance relationship and Angie's notion of keeping her children out of the limelight. However, the duo officially got engaged in June 2009 after one year of past affair. The couple ended their 13 years of the loving relationship which was shocking for the entire world.
Angie's husband, Jason Sehorn is an American Football Cornerback who has been part of the National Football League. Jason was previously married to Whitney Casey in 1998 but got separated the very next year in 1999.
Angie's Marriage And Divorce
The 46 years old actress, Angie met her soulmate, Jason Sehorn on 13 March 2000 at the 2oth Anniversary of The Tonight Show with Jay Leno. The couple eventually fell for each other after Jason's proposal to Angie. Angie and Jason remained in a premarital affair for one year and got engaged on 9 June 2001, at Dallas.  After that, The duo stayed in love for several years, and there were no rumors ever heard regarding their distance.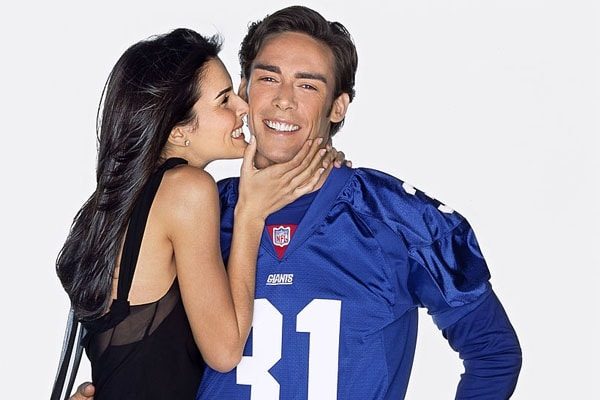 Angie Harmon was in a married relation her former husband Jason Sehorn. Image Source: Getty Images
While talking with Good Housekeeping, Angie mentioned that Jason is a wonderful father as well as husband and understands every sort of problems in the family. Jason has always tried to look out for their daughters and also cares about his wife a lot. The couple used to follow different rituals in their day to day life and were super vigilant regarding their daughter's manner.
Each and everything was going on with perfection and love until the day came when Angie decided to move, North Carolina with daughters. Angie was afraid of the fast pacing life of Hollywood and wanted her daughters to remain far from it. The US magazine confirmed that the main reason for Angie and Jason separation was their distance which brewed several misunderstandings between them.
Daughters and their Care
The Former Couple, Angie and Jason were blessed with three daughters, name Finely Faith Sehorn(2003), and Avery Grace Sehorn(2005), Emery Hope Sehorn(2008). The name of all three daughters describes the atheist nature of Angie who named them Faith, Grace, and Hope in the middle. Angie along with her family was living blissfully and named her house, 'Justin Timberlake concert.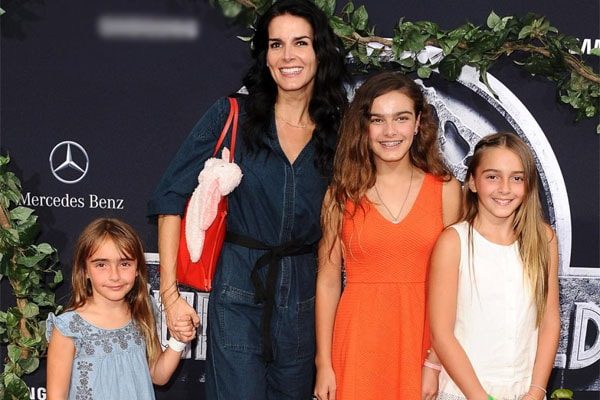 Angie Harmon Spotted with her three daughters at an event.
Image Source: SuperstarfloralUK
The mother of three, Angie was much more careful regarding her daughter's behaviors and always taught them to respect elders. Apparently, it was all her fear for daughters future which made her far from beloved husband, Jason.
In the beginning, the couple was not aware of the problems created by long distance relationship. Moreover, things became used to and started to created disputes between them regarding their work and parenting responsibilities.
As a result, the most loving couple of Hollywood got separated in a very miserable way. It was a heartbreak for many fans of Angie and Jason who called them as inspiration. Besides that, Angie was assumed to be dating someone a few months ago. However, The Fox News confirmed the fact, the mother is dating an actor, Greg Vaughan with whom she celebrated her 46th birthday.
View this post on Instagram
SuperbHub for News and Entertainment.