Andrade "Cien" Almas is a Mexican professional wrestler who works for WWE. He currently is assigned to Smackdown brand. He previously competed in WWE's developmental territory NXT, after years of work in the independent circuit, mainly CMLL.
Zelina Vega is the manager of Andrade "Cien" Almas. Though rumored, they are not dating each other. Zelina is rather engaged to Austin Aries.
While competing in NXT, he won the NXT championship, the top prize in NXT. With his manager Zelina Vega by his side, Almas won the championship from Drew McIntyre,  successfully defended it against Johnny Gargano before finally losing it against Aleister Black.
Almas's Manager Zelina Vega
Andrade "Cien" Almas is accompanied to the ring by his manager, or business advocate ( WWE sure hates the word manager), Zelina Vega. Zelina is instrumental to the success of Almas. She is the reason behind him being one of the key players in WWE.
Before Zelina became his manager (sorry WWE), the 28-year-old wasn't a key player in WWE. He was barely promoted and had limited TV time. But with Zelina by his side, he became a key player in WWE, winning the NXT championship and later getting drafted to Smackdown.
With Alams reaching new heights with Zelina by her side, rumors started circulating of a romantic relationship between Almas and Zelina Vega.
Almas and Zelina Dating?
With Zelina Vega taking Andrade Cien Almas to new heights, there were rumblings that Almas was dating Zelina. The two were constantly seen together in a lot of places. They were also spending a lot of time with each other.
These sighting led to people believing that Zelina was Almas' girlfriend and that the two were in a relationship. The on-screen pair were thought to be deeply in love with each other.
But those rumors are not true as the two are not dating. Almas and Zelina are only together as part of their on-screen characters. They do not have any romantic relationship at all. Their only relationship is that of manager and client.
There were also rumors of Zelina Vega dating Aleister Black, but those turned out to be false as well. She is rather engaged to former WWE star Austin Aries.
Also read: Andrade "Cien" Almas net worth
Vega engaged to Austin Aries
Zelina Vega is engaged to former WWE star Austin Aries. The couple got engaged back in December 2017. They are set to be married soon.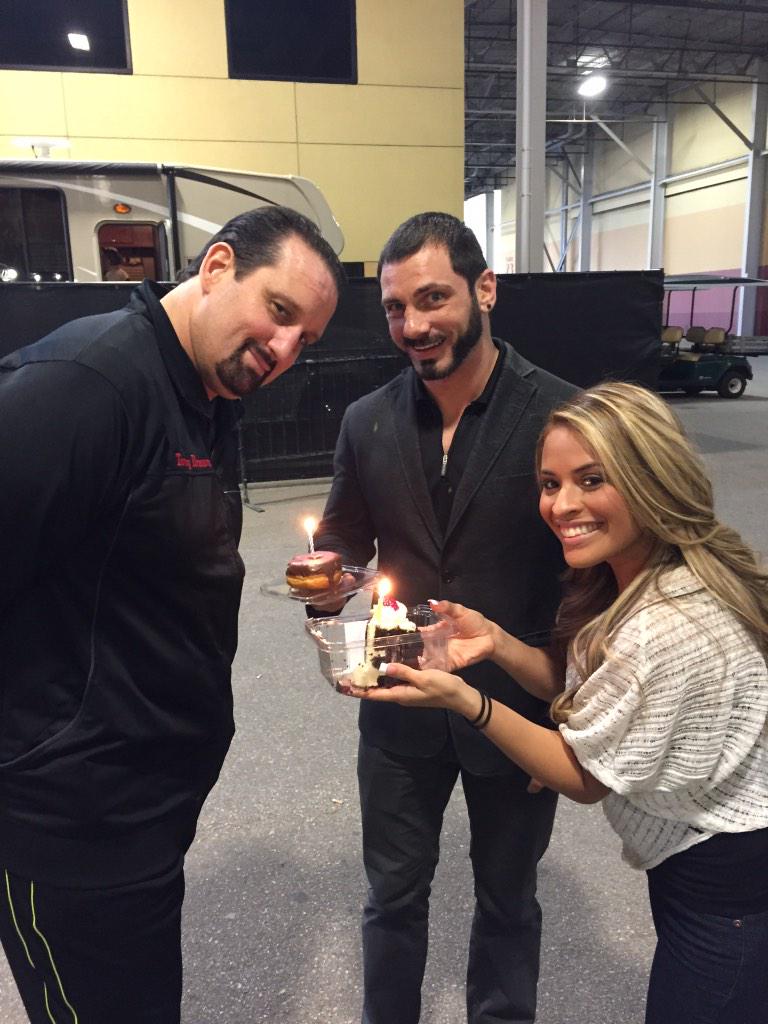 Zelina Vega and her fiance Austin Aries along with Tommy Dreamer, Image source: Zelina Vega's Twitter
Austin Aries left WWE back in July 2017 because of unhappiness with his position in WWE.
For more news and entertainment, visit Superbhub.