Justin Shearer aka Big Chief married Allicia Shearer, a respiratory therapist on September 29, 2006. After a long relationship of eleven years, Big Chief divorced his wife Allicia in 2017. The ex-wife of Big Chief, Allicia Shearer is the mother of two kids; Cobrin Shearer and Covil Shearer with Big Chief.
After the divorce with ex-wife Allicia Shearer, the hit reality TV show 'Street Outlaw' star Big Chief is in a romantic relationship with Jackie Braasch. In contrast, Allicia is single and has custody of her two kids with Big Chief. Let's know some more about this estranged wife of Big Chief.
Allicia Shearer met Big Chief in a Gas Station
Big Chief met his former better-half Allicia Shearer when he was just 18 years old. At that time, Big Chief used to serve as a gas station attendant. The duo became friends and later their friendship changed into love.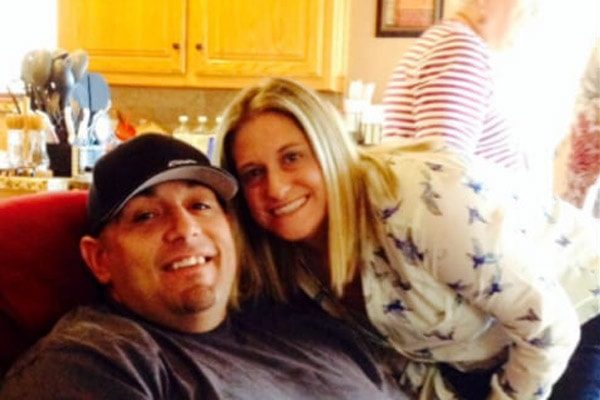 Allicia Shearer met the love of her life, Big Chief in a gas station.
Image Source: YouTube
After dating for some years, Allicia and her boyfriend Big Chief pronounced each other as husband and wife on 29th December 2006. Their life didn't move ahead as they had expected before their marriage. They started having trouble in their marital relationship. So, the ex-pairs officially split in 2017.
Big Chief, not Cheating Allicia Shearer
Many assumptions were made and people got mad at Big Chief after his divorce with Allicia. People blamed him for cheating Allicia over another girl. His fans accused him of dating a new girl prior to divorce with Allicia. But, all of these were just a rumor.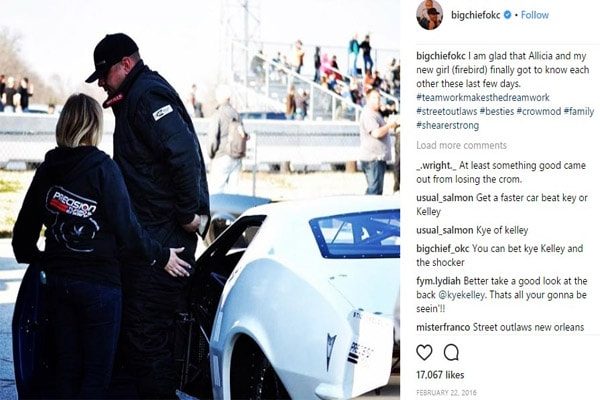 The ex-husband of Allicia Shearer posted that both Allicia and his present girlfriend are completely okay.
Big Chief had not cheated Allicia. It's a truth that he is dating a new girl but only after officially divorcing with Allicia. Currently, he is in a passionate relationship with Jackie Braasch. Braasch and Allicia have already met each other and they are okay.
Allicia Shearer's two kids with ex-husband Big Chief
The ex-partner of racer Big Chief, Allicia Shearer shares two kids with her ex-husband. They named their sons Covil Shearer and Corbin Shearer.
View this post on Instagram

The two kids are the most important thing for both the Big Chief and Allicia Shearer. They do their best to spend enough time with their children. The estranged couple meets often to make sure that their separation does not affect their kids.
Visit SuperbHub for other Celebrity Entertainment.