The American Actresses, Allegra Sky Leguizamo is the eldest daughter of famous comedian and actor John Leguizamo. John is a versatile actor who is better known for his fast-talking and Feisty looking attitude in movies.
Born on 23 October 1999, Allegra spent her entire childhood in Manhattan, New York, USA. Her mother Justine Leguizamo is the second wife of John Leguizamo. Prior to Justine, John was married to Yelba Osorio but later divorced within two years of marriage. Allegra also has a younger brother, Ryder Lee "Lucas" Leguizamo who was born on 5 December 2000.
Allegra Leguizamo's Family Life
The gorgeous, Allegra is the first daughter of her father, John Leguizamo, and mother Justine Leguizamo. Despite having a very young age of 18 years, Allegra's has started working in Hollywood movies along with her father and brother. She is most inspired by her father, John because of his multiple works as an actor, film producer, standup comedian, screenwriter, and playwright.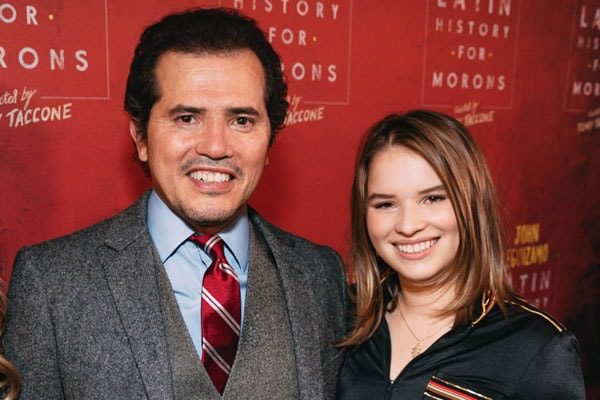 Actress Allegra Leguizamo, with her father John Leguizamo together during an event. Image Source: Broadway Shows
Moreover, Allegra's mother, Justine Leguizamo is not engaged in Hollywood and who starred as a costumer on Carlito's way. Right now, she is working as an Estate planner in NewYork. Besides that, Yelba Osorio who is the stepmother of Allegra is part of movies like The Pest, House Of Buggin, and Carlito's Way. Allegra doesn't have any siblings from her past mother and never spotted together with Yelba in any events yet.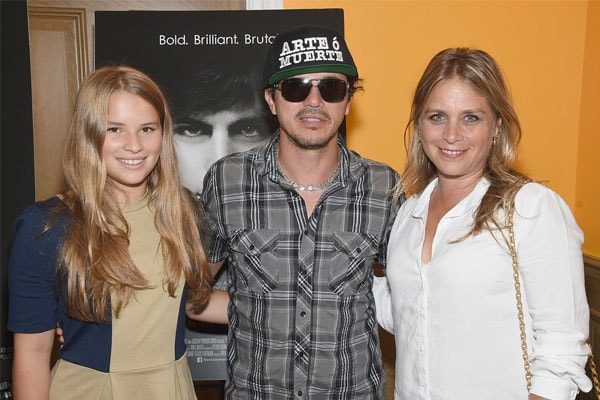 Allegra Leguizamo, happy life with her father John and Mother Justine.
Image Source: Zimbio
Allegra's Father And Mother Relation
The 18 years old, Allegra belongs to a Catholic-Jewish family where her father John is Catholic and mother Justine is Jewish. John Leguizamo tied his knot with Justine Maurer on 28 June 2003 at upstate Newyork. Probably, the wedding was a private Catholic-Jewish ceremony because just 30 relatives and friends were invited. The lovers dated for six years and had a daughter Allegra and son Lucas before following the marriage.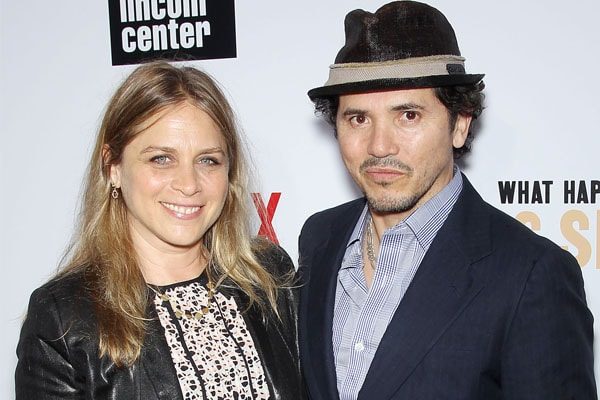 John Leguizamo is happily married to his second wife, Justine Maurer.
Image Source: The Knockturnal
The couple is currently residing at their lakefront home in upstate New York along with their family. Despite, Allegra's father John divorce from his first wife Yelba Osorio, the former relation has never affected their personal life yet. Moreover, Allegra is happily living with her father and mother who possess immense love and care for their family.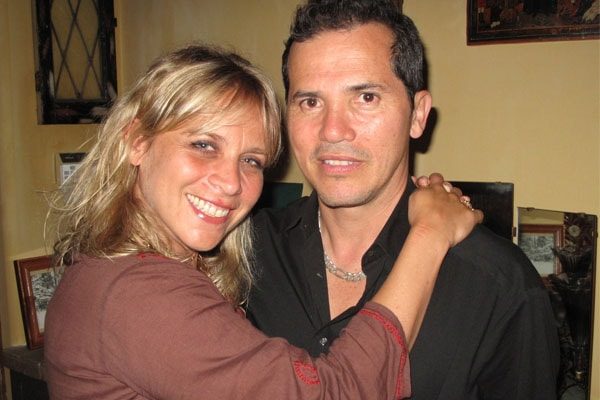 American Actor John Leguizamo, having quality times with his wife, Justine. Image Source: Aleim Magazine
Allegra's Career in Hollywood
The Young Actresses, Allegra Leguizamo, has not done much work in Hollywood to date. She has been part of some famous movie, Ice Age: Dawn of the Dinosaurs(2009), Ice Age: Continental Drift(2012) and Lockdown(2018). However, In Ice Age series she shared the screen with her younger brother Lucas Leguizamo, and father, John Leguizamo.
SuperbHub for News and Entertainment