There are times when people consider movies and TV shows to only be entertainment. But one should never underestimate the power of a good TV show. These shows can get you hooked to them like a tiny nail on a powerful magnet, just like what The Real Housewives of Miami has done to its viewers.
But that is not bad at all. The fans start to feel what the characters feel. And now that everyone's favorite, Alexia Echevarria, is engaged, all the fans are feeling happy and excited. But who is this lucky man or let's say Alexia Echevarria's soon to be husband? Let's find out.
Mr. Rich And Handsome
The combination of handsome, rich, smart, and successful is something that people don't often see. If a girl happens to be looking for a man and stumbles upon them, it's best not to let them go. And this is exactly what RHOM's Alexia Echevarria did.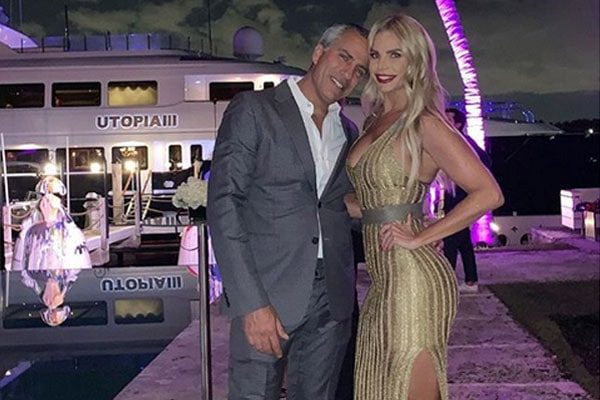 RHOM star Alexia Echevarria chose the perfect man to be a partner for her. Image Souce: Alexia's Instagram.
According to his LinkedIn, Alexia Echevarria's fiance, Todd Nepola, is the President and founder of Current Capital Group, which is a real estate firm. According to the group's website, Todd has inherited three generations of real estate blood and has made the best of it.
After a decade of using his own properties for buying, building, leasing, and managing, Alexia Echevarria's partner Todd decided he needed a change. And so, he opened up his own firm. So looking at this, we can expect Todd Nepola's net worth to be in millions. As for his beau, Alexia Echevarria's net worth is estimated to be $3 million.
Now the father of two daughters is dating Alexia, a mother of two as well. But since when did he get together with the star of RHOM?
Together Since 2018
It is expected that the lovely duo crossed paths sometime in 2017 and managed to stay in touch. Occasional chatting and meeting continued to happen, but it was all under the radar.
The first time Todd appeared in one of Alexia's posts was way back in February of 2018. At first, everything seemed normal, but not too long after that; Todd was in another post. Two things triggered the fans into believing that the couple was together; it was the second post in a row with Todd, and the second post was made on Valentine's Day.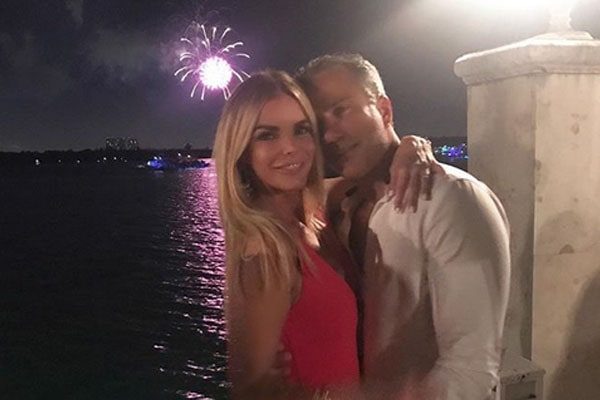 Alexia's 2018 Valentine's Day post made it clear who her Valentine will be from then on. Image Source: Alexia's Instagram.
It had been over three years that Alexia Echevarria's ex-husband, Herman Echevarria, passed away. The two had already been separated for around a year before this event. It seems that not only did the star move on, but has already started the next chapter of her life.
A Wonderful Engagement
Both Alexia Echevarria and her soon to be husband had been together for around two years already. And it seems that Todd Nepola knew that the time was more than right.
On December 16th, 2019, Todd took up the chance of a wonderful evening and popped the question. Fans had been hoping for this for a long time, and Alexia's Instagram post had them all pretty excited.
View this post on Instagram
The comments were rushing in, wishing the couple all the congratulations they could give. The fans are all wishing for their great future. Even Alexia Echevarria's children, Peter Rosello and Frankie Rosello, are happy about it.
Maybe soon, the lovely couple of Todd Nepola and Alexia Echevarria will walk down the aisle and exchange their vows. Hopefully, the fans won't have to wait too long for this news.
Don't Miss To Follow SuperbHub For More Updates On Celebrity News, Entertainment, and Biography.