American-Canadian actor Brendan Fraser's ex-wife, Afton Smith is single after her divorce. Together the ex-couple, Brendan and his ex-wife Afton had three kids together.
Afton is the former wife of famous, George of the Jungle actor Brendan Fraser. The duo dated for four years before getting engaged in October 1997.  Afton is a strong and independent woman and has a Net worth of $1 million.
However, the chemistry of the duo got sour over time. The couple had to end the relationship after nine years in 2007. Brendan Fraser's notorious ex-wife demanded a whopping $900000 per year as alimony.
Brendan Fraser and ex-wife Afton Smith
Brendan's Fraser's ex-wife, Afton Smith has an exceptional acting career and is thriving in her work. Afton and Brendan once were a power couple and were the example of a perfect couple. The lovers had met at a barbecue at Winona Ryder's house on July 4, 1993, and had been dating since.
The couple had three wonderful kids from their nine years of marriage. The kids are Griffin Arthur Fraser (15), Holden Fletcher Fraser (13), and Leland Francis Fraser (12).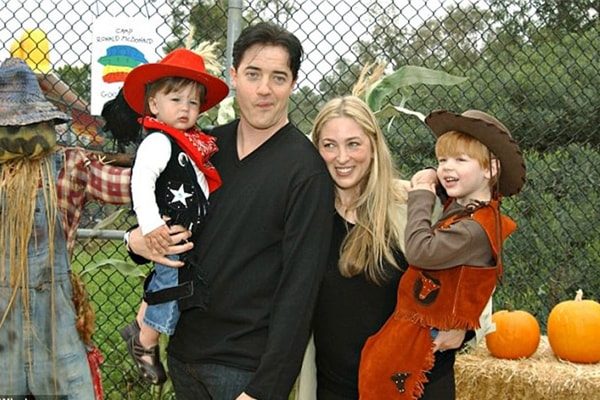 Brendan Fraser and ex-wife Afton Smith with children- Griffin, Holden, and Leland. Image source: Pinterest
However, the fairytale couple could not preserve their relationship. Although they had a long and happy relationship, the divorce came out pretty ugly. Things got worst when Afton demanded a hefty alimony and accused Brendan of lying about his wealth.
Relationship after divorce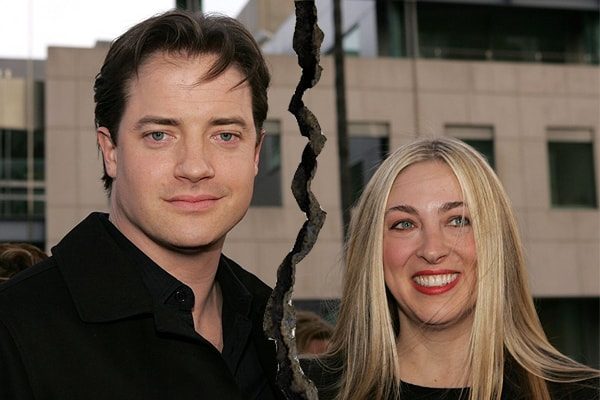 Brendan Fraser and ex-wife Afton Smith split after nine years of marriage.
Image source: Zimbio
Although the relationship went well for the couple for a long period of time, the ending wasn't too well. The shocking divorce was devastating for the couple as well as their fans.
The 49-year-old Brendan's ex-wife, Afton had to face a lot of accuses from her followers after the divorce. The media called her a gold-digger for demanding such a huge sum from her husband. The circumstances made Afton infamous in the eyes of her followers and the media. Both the parents have the custody of the children but the children live with their mother.
Seems like the nasty feud got under their skin. Now, Afton keeps her life as private as possible and her presence is little on social media sites. The couple is now single and is giving time for themselves to grow. Smith is living a happy life with her lovely children and is doing exceptionally well with her career.

Brendan has now disappeared from Hollywood and as from the interview with GQ, the reason is said to be the physical and emotional struggles that caused him to 'retreat'.
SuperbHub for News and Entertainment.