ESPN football analyst Adam Schefter wrote a book named "The Man I Never Met" which got published on 4th September 2018. Schefter co-authored the book in collaboration with another author Michael Rosenberg in honor of his wife Sharri Maio's ex-husband Joe Maio. The peculiar memoir tells the character of Joe Maio who died in 9/11 attack.
In 2005, Adam Schefter left his service as a sports writer for the Denver Post and began working in the NFL network. At that time, Schefter was unmarried, childless and lost. In 2006, his colleague suggested him to call Sharri Maio, a widow of 9/11 victim and a mother of a son. After meeting Maio, the two began dating followed by a wedding in 2007.
The Man I Never Met; A Tribute to 9/11 Victim
After tieing knot with a widow of 9/11 victim Joe Maio's widow, Sharri Maio. Adam Schefter accepted her then six-year son as well. Schefter learned about his wife's first husband and his characters. Subsequently, Schefter comes across a bizarre concept of writing a memoir. He wrote a tribute to a man he never knew in reference to his wife's ex.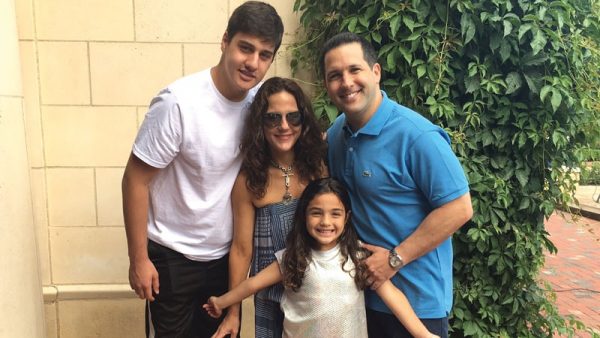 Adam Schefter is living happily with his wife Sherri Maio and two children; Dylan and Devon. Image Credit: Long Island Weekly
Adam Schefter's book "The Man I Never Met," Schefter tells his story of falling in love with a widow, marrying her, and finding a family. The book contains details about Joe Maio along with his wife's struggles.
Joe Maio was an employee for Cantor Fitzgerald who had set high professional goals for himself. But unfortunately, he died in the north tower of the World Trade Centre in 9/11 attack leaving Sharri with a 15-month old toddler.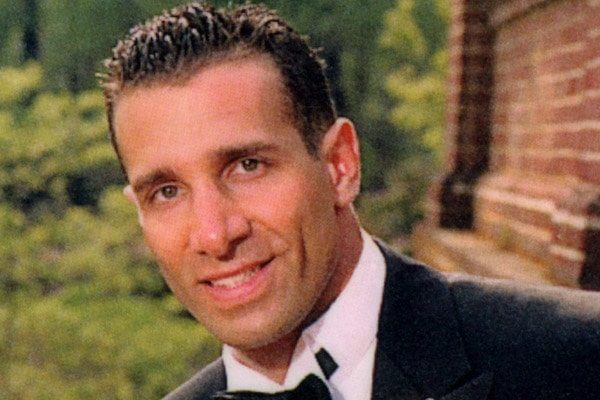 Adam Schefter wrote a book in memory of his spouse's first husband Joe Maio, a 9/11 victim. Photo Source: Living Memorial
The death of the first husband made Sharri Maio's life complicated. Any man who came in her life had to deal with her past. Schefter accepted her past and married her after an 11-month courtship. At the moment, Schefter is the father of two kids; a daughter Dylan Schefter and a son from Sharri's first marriage, Devon Maio.
Sherri Maio's ex-husband Joe Maio victim of 9/11 attack
The 9/11 attack refers to the terrorist attack coordinated by al-Queda against the US on 11th September 2001, Tuesday. In the attack, 2,996 people died and over 6,000 got injured causing at least $10 billion infrastructure and property damage. Sherri Maio's ex-husband Joe Maio was one of the victims.
Moreover, additional people died in the later days due to respiratory diseases and related cancer.
Visit SuperbHub for other Celebrity Entertainment.