Who doesn't love a good movie or TV show? Every time the hero gets the girl, fans opposite the screen cheer for them. And no matter the situation, the hero will save his love, and they live happily ever after. But sadly, the guy will not always get the girl. And this instance can be seen all the time among celebrities in real life.
While some celebrity breakups are easy to get over with, there are some instances where the story is devastating to hear. These stories leave the fans hoping that the duo gets back together, but sadly, it may not happen. Among the several celebrity breakups that happened recently, we've compiled a list of 5 celebrities whose breakups with their partner might leave you in awe and tears.
1. Kylie Jenner And Travis Scott
It all happened out of nowhere. The makeup mogul, Kylie Jenner was believed to be madly in love with the Houston-born rapper Travis Scott. And with Travis Scott and Kylie Jenner's daughter, Stormi Jenner joining them, fans thought that a long relationship was ahead. But it came as a huge shocker when the duo ended their relationship in September of 2019.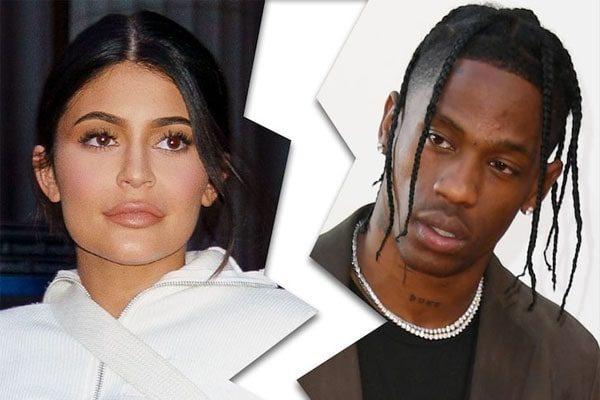 It came as a shock to the fans when Kylie and John released news of their breakup. Image Source: TMZ.
According to the Cheat Sheet, the breakup was caused because they had different priorities, their romantic spark faded away, and because they had many outside voices interfering in their relationship. Even though the fans are saddened about their breakup, the couple tells them not to worry as they are still great friends and co-parents of their daughter.
2. Emma Roberts And Evan Peters
Started dating since 2012, Emma Roberts and Evan Peters were a couple who were constantly facing troubles but still managed to stay together. But earlier in 2019, the two went their separate ways for good. Fans saw the hardships and were skeptical in the beginning but soon began to love them. And when the news of their breakup was revealed, fans of the stars were devastated.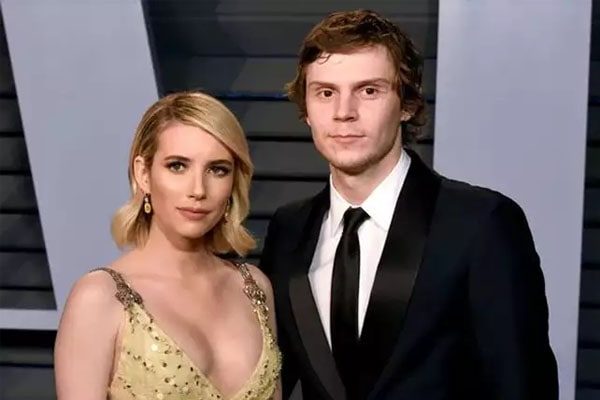 Emma Roberts and Evan Peters' breakup left fans devastated. Image Source: Pinterest.
While it did seem sudden, fans were later revealed that the breakup this time was mutual. Now Emma Robert's boyfriend is the actor Garrett Hedland while Evan is together with the singer Halsey.
3. Ariana Grande And Pete Davidson
Ariana Grande is someone whose music touches the hearts of the listener, and people can't help but love her. So, when the news of Ariana dating the SNL cast member, Pete Davidson came out, fans were ecstatic. The two looked great together. Pete was someone about who Ariana jokingly said to her tour manager, "I'm going to marry him." Sadly this wish did not come true.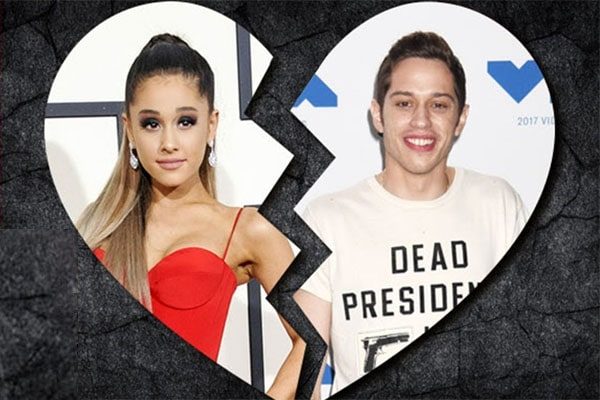 Cute Couple Ariana Grande's wish of marrying Pete Davidson could not come true. Image Source: DX News.
Not long after they began dating, the two called it quits and broke up. The singer's fans were devastated to hear the news, but it seems that the two still remain good friends.
4. John Cena and Nikki Bella
Whether you're a fan of wrestling or not, it is highly unlikely that you have not heard the name of John Cena. In fact, when John Cena decided to get engaged with his girlfriend since 2012, Nikki Bella, fans were more than overjoyed.
Nikki, who decided to sacrifice being a mom for the marriage, could not run away from her feelings for too long. And in an episode of the reality show Total Bellas, Nikki finally decided to share her true feelings. John did not want to force Nikki out of the idea of being a mom and respected her wishes. But because the wrestler was set on not having kids, he and Nikki had an extremely sad breakup.
Despite having ups and downs, the breakup was a shock for John and still loved her. Even now, both wrestlers respect each other as individuals and remain great friends. However, fans still can't help feeling sad for the two.
5.Emma Watson And Chord Overstreet
The star of J.K. Rowling's Harry Potter franchise, Emma Watson, is someone that everyone loves. And surely when news of Emma Watson's relationship pops up, fans are no less than excited. So when Emma began dating Glee actor Chord Overstreet, fans wanted to see how far their relationship would last. And surprisingly, it lasted more than anyone thought-about two months.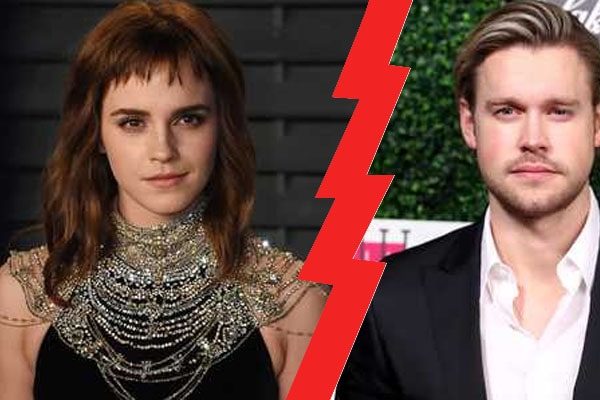 Emma Watson and Chord Overstreet's relationship lasted longer than expected. Image Source: Pinterest.
Seeing how well their relationship was going, fans believed that the duo was bound to take their relationship to the next step. Sadly, news quickly spread of their breakup, and it left fans disheartened. Like everyone else, the two still manage to have a wonderful friendly relationship.
Maybe soon, these stars will find the love that they are looking for and settle down to live as a great family.
Don't Forget To Follow  SuperbHub For More Updates On Celebrity Entertainment, News, And Biography.