It sounds like a dream come true when people get to marry their love and live happily celebrating their love life. It becomes more supreme and magical when one gets to meet and even marry their celebrity crush. We cannot claim that these couple had such thing as crush but the rumors, story and plot of their story compels us to believe at least for ourselves that these are the people who married their celebrity crush.
1. Prince William and Kate Middleton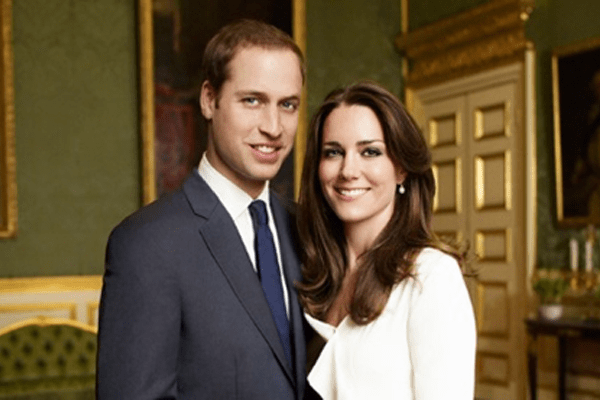 There was a rumor that now Duchess Kate Middleton at the age of 13 had a sweet crush on Prince William. The rumor that she had Prince William's poster in her wall. Though rumor not claimed to be true, Kate Middleton ended up meeting Prince William while studying at University of St. Andrews, in Scotland.  Both of them became good friends and started to realize that there was more than friendship between them. Though they separated ways in 2007 which was possibly due to too much interference of Media which was always after them. However, they obviously couldn't stay apart and got engaged in October 2010. In 2011, they got married and honestly the royal couple look beautiful and very happy with each other. They are now parents to Prince George and Princess Charlotte. The rumor if believed to be true, Kate finally met her celebrity crush.
2.   Matt and Luciana Damon
In the Ellen DeGeneres show, Matt Damon shared his experience in the interview, "I literally saw her across a crowded room, literally." "Eight years and four kids later, that's my life. I don't know how else our paths would've crossed if that didn't happen.  He met his life partner, Luciana Barroso in Miami bar. Matt said that they were supposed to shoot for Stuck on You in Hawaii and the movie got moved to Miami. Some boys from the movie's crew dragged Matt to the bar to hang out one night. And there he saw his future wife, Luciana Barroso who was working as a bartender. The famous couple then officially got hitched in December 2005. Luciana like other girls definitely would have a crush for the handsome actor and destiny brought them together. Celebrity crush turned celebrity love, the most celebrated one till today!
3.  Nicolas Cage and Alice Kim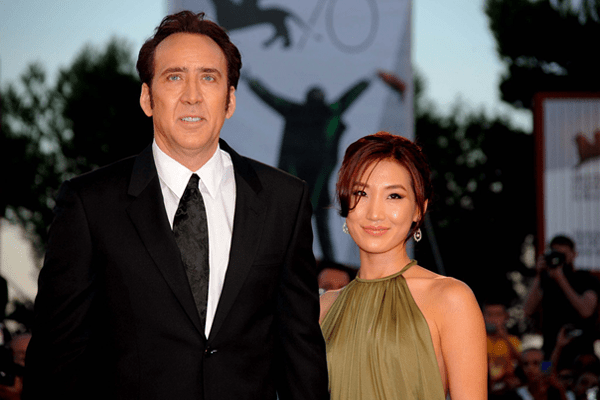 In 2004, the famous Snowden actor, Nicolas Cage came across his fan Alice Kim in a restaurant, Kabuki in L.A. Alice worked as a waitress there and there, the future couple's eyes met. Eventually, they had that feeling that drew them close to each other. Two months later, they married so that Alice could accompany him to South Africa for the shooting in Lord of War. Fan Alice Kim tied the knot with her celebrity crush. It was a dream come true. After 11 years of togetherness and being blessed with a son, Kal-El, something went wrong. And the couple separated their ways in 2016.
4. Adam and Jackie Sandler
Jackie, Jacqueline Samantha Titone, an actress, and model was working wholeheartedly to get a big break in Hollywood. She finally was offered and casted in Big Daddy(1999) alongside Adam Sandler. She was glad to get the offer to actually work with one of her favorite actors. Jackie was near to her celebrity crush. In the year 2000, she again got a role in Little Nicky alongside Adam Sandler. They eventually became friends and a year later, they were in a serious relationship which resulted into engagement. In the year 2003, they finally got married. The cute couple now have become happy parents of Sadie and Sunny, two lovely daughters.
5. Adam Shulman and Anne Hathaway
Adam Shulman started as an actor and also popular as jewelry designer. Adam Shulman might have some admiration for the gorgeous Anna Hathaway. The same admiration helped him to meet and come close to her at the Palm Springs Film Festival. Both the to be couple were introduced to each other through a mutual friend and then there was a magic. The Colossal actress revealed to one of her friend that she is going to marry Adam. It was like a love in first meet. The lovely couple married in 2012 and now are parents to a son in April, 2016.
6.   Josh Duhamel and Fergie
A cute love story also built up between Black Eyed Peas Singer Fergie and fan Josh Duhamel who are now happily married for eight years. Josh had been a very big fan of Fergie and in a show at Los Vegas, he managed to convince the show to write the band into an episode in order to meet her. When they both came face to face, he could only speak, "You're hot." Fergie loved his reaction and finally loved him too. Both of them got married and welcomed a son in their happy family. Fan Duhamel's love really brought him near to his celebrity crush.
7. Liza Powel and Conan O'Brien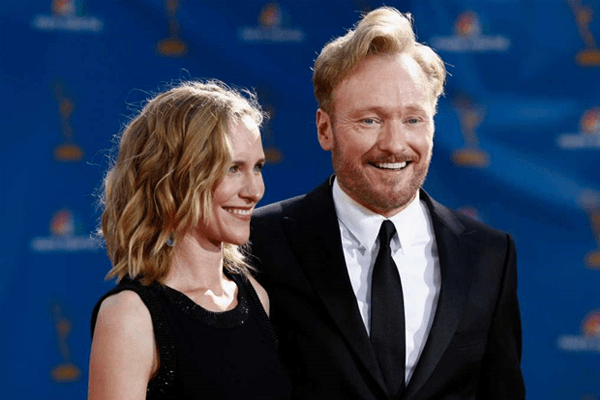 In an interview with piers Morgan, Conan o' Brien said that there is a footage of him literally falling for his wife on camera. This happened on his show, late Night with Conan O' Brien in the year 2000. Conan O'Brien saw Liza Powel in the audience and instantly fell in love with her. Liza couldn't have imagined that her celebrity crush would fall for her in first sight and one day she would marry him. Two years later they married and welcomed two children together.
8. Carmelo Anthony and La La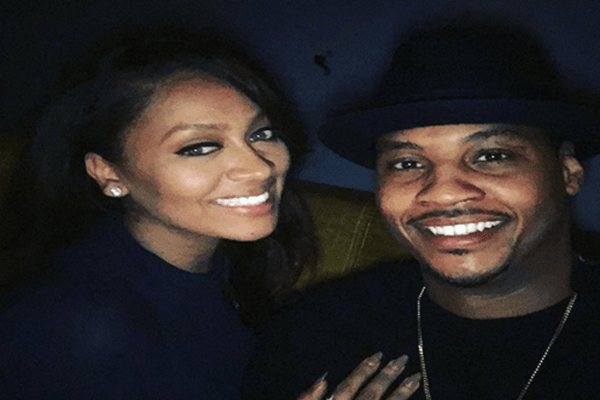 Carmelo Anthony took help of his close friend DJ Clue to help him introduce himself to his celebrity crush MTV VJ La La Vazquez. Eventually, they became friends. With friendship, it started to evolve into something more. Their relationship took to a next level when they finally got married in July 2010. They have a son together now and are more in love.
9. John Travolta and Kelly Preston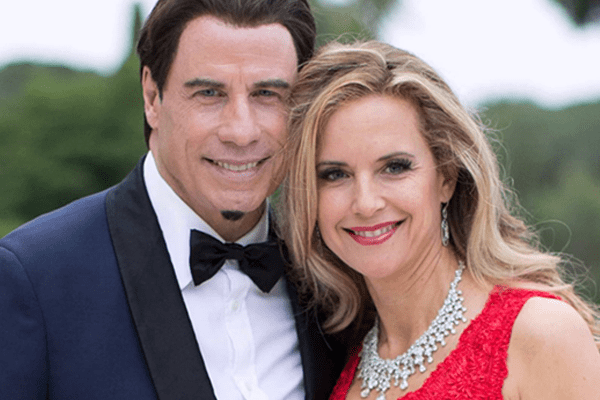 16 year old Kelly Preston shared her strange experience. She said that she had a sudden strong feeling within her after she saw the poster for film Grease when she walked out of the movie theatre. She knew telling to herself that she will marry that man in the poster. In 1991, eventually, she did. In 1987, she met him on the set of the film, The Experts. And after four years of relationship, Kelly married her teen celebrity crush John Travolta.
10. Tom Cruise and Katie Holmes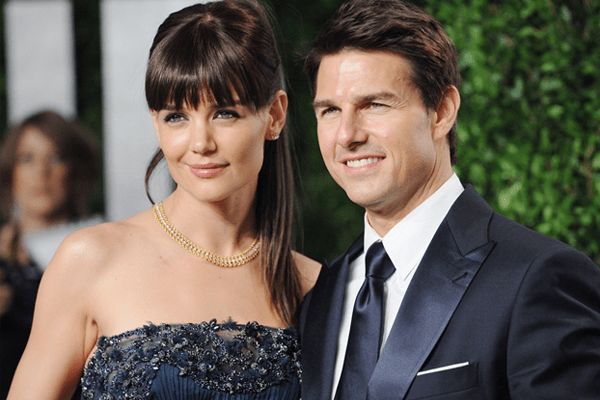 As a little girl, Katie Holmes was a die heart fan of superstar Tom Cruise. She used to keep photos of him in her textbooks and wondered if she could marry him. She grew up to be well known actress especially known for her role in Dawson's Creek. The dream was getting true as she had reached to gates of meeting Tom in Hollywood and finally she did. We know Katie got married to her celebrity crush in 2006 and had a daughter Suri. However, the relationship could not last more than six years.
Url: http://superbhub.com/entertainment/10-people-eventually-married-celebrity-crush/